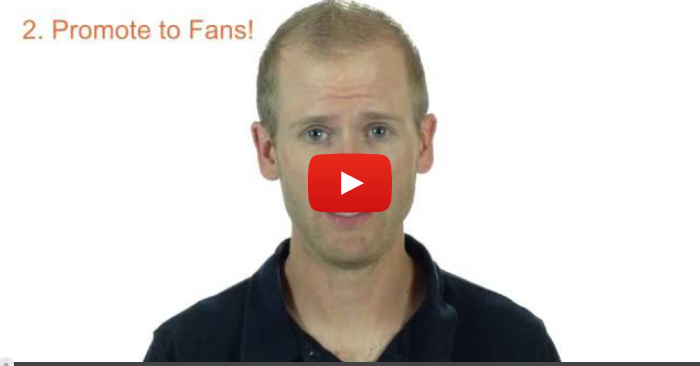 Subscribe to my YouTube Channel!
Great question this week from Shiri Berzack:
What's the best way to drive traffic to my website (bear in mind I can't use domain sponsored stories as they're not applicable).
Great question! Here are the four things I recommend…
1. Create a Facebook Post
Yes, this is obvious. But create a Facebook post that shares a link, driving traffic to your site!
I use the standard link share almost exclusively. I've found that this method drives more link clicks than attaching links within photo shares or text updates.
However, make sure you check your stats to see what works best (check link clicks within Consumptions). And feel free to use a link shortener like bit.ly to cross-check results.
Also consider posting multiple times per day. I share my most recent blog post every morning and then an evergreen piece of content late at night. The result is more traffic!
2. Promote that Post to Fans
Of course, only about 10-16% of your Fans are going to see that post for many different reasons. You should promote it to reach more of them!
Now, please don't use that "Boost Post" button. It is completely worthless, and you'll throw your money away.
Instead, promote that post within Power Editor. This way, you have full control over placement and targeting. So promote it to Fans in the News Feed.
3. Promote Strategically to Non-Fans
Also find posts that you think will appeal to a broader audience. Once again, use Power Editor to promote it. This time, make sure to include non-Fans who fit your target audience.
Make sure to limit your audience by using precise interests and Partner Categories. Even better, use Custom Audiences.
Through Custom Audiences, you can upload your email list and target your subscribers with this Facebook ad. This is a good way to remind people who care about your content most to read it!
4. Domain Sponsored Stories
First of all, I'm not buying that Domain Sponsored Stories aren't applicable to Shiri. While these ads are certainly more effective for sites that get a lot of traffic, anyone can use them.
Whenever a reader shares an article from your website on Facebook, that share can be turned into an ad. This is a Domain Sponsored Story. This is an extremely effective way to increase website traffic.
5. FBX (BONUS)
Finally, you can send people who have already visited your website back through Facebook retargeting, or FBX (read more here and here). Once someone visits your website, you can serve them an ad on Facebook.
Of course, that ad should be driving them back to your website. The link you share could be catered to the page that user had visited on your website previously.
Powerful stuff!
Your Turn
How do you drive traffic to your website from Facebook? Anything I'm missing? Let me know in the comments below!