[This is the second of a series that will cover FBX, Facebook's ad retargeting product. Make sure you read How to Get Started with PerfectAudience.]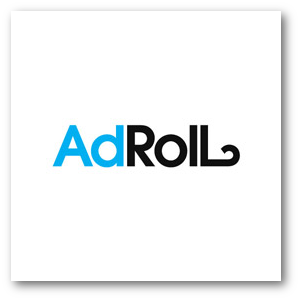 You should now know what FBX is, but here's a brief overview…
FBX is Facebook's retargeted advertising that makes it easy for advertisers to increase efficiency and ROI. A cookie is placed on owned websites so that visitors will be served a custom ad once those users visit Facebook.
It's an awesomely powerful tool. Make sure that you read more about it here.
Until recently, FBX was only available to the biggest of brands with the biggest of budgets.
But now there are two services that provide the small-to-medium sized business access to FBX. Earlier I profiled PerfectAudience (go here for a free trial). Now let's take a look at AdRoll.
AdRoll
Go here to get started with AdRoll.
Since launching on FBX, AdRoll has grown to become the most widely adopted FBX provider with over 2,000 clients running campaignsThe campaign is the foundation of your Facebook ad. This is where you'll set an advertising objective, which defines what you want your ad to achieve. More. AdRoll reports that some of their advertisers have seen a 16X ROI on the platform with up to a 70% lower CPCFacebook reports on CPC (All) and CPC (Link Click). The first refers to all clicks and the second on all internal and outbound links. More when compared to standard web retargeting campaigns.
Once you start your trial, here's how you create your FBX campaign…
1. Add Smart Pixel.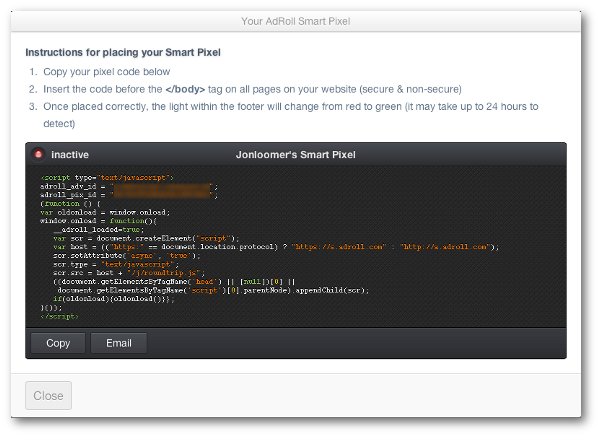 On PerfectAudience, it's called a "tag." Same thing, it's the piece of code you'll place between the HEAD tags of your site that help track visitors from your site to Facebook.
2. Segment visitors.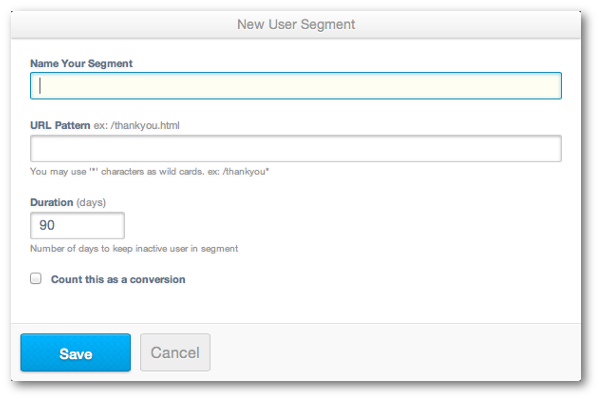 This is how you focus on visitors to specific pages to make your advertising as targeted as possible.
For example, someone who visited a landing page for your product but didn't complete the transaction could be served an ad promoting that product when they return to Facebook.
3. Create a campaign.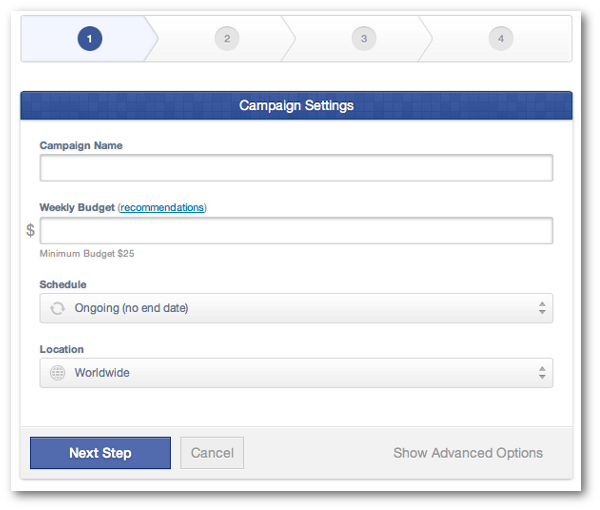 Name it, set your budgetA budget is an amount you're willing to spend on your Facebook campaigns or ad sets on a daily or lifetime basis. More, and determine when and where it will run. Easy, right?
4. Create an ad.

Upload your creative, choose a landing page and write your copy. If you've created a Facebook ad before, you've been through these motions.
5. Monitor Results.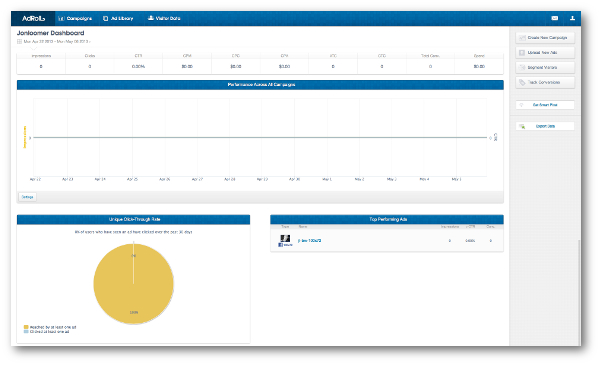 Another really nice interface to help you monitor what is and isn't working.
Free Trial
AdRoll offers a $60 free trial to get started. This covers both the advertising itself and any built-in fees. Test it out and see if you get the same amazing results that others are reporting!
Video
Here's a fun little video about AdRoll for more info.
Your Turn
Have you tried FBX, either with AdRoll or another service? What results are you seeing? Let me know in the comments below!