I've written more than two dozen blog posts about Facebook Timeline for Pages. I'm convinced that any question you have is answered within this website.
The problem now, though, is information overload. I've thrown a lot at you. And now that I've converted my own page to Timeline, I have perspective on what information is most important to marketers during this critical transition.
So here it is: The Ultimate Guide to Facebook Timeline for Pages. Let's step you through the information that you are likely looking for as you scramble to make your Timeline awesome.
What are the Dimensions?
My Pinterest claim to fame is the Reference of Dimensions for Facebook Timeline infographic that I created. Everything you need is here:
Cover Photo is 851×315 pixels
App icons are 111×74
Profile photo needs to be at least 180×180, though Facebook will shrink it to 160×160
Ideal shared photo will be a square 404×404
Ideal Milestones and Highlights will be 843×403
App content is a maximum of 810 pixels wide
Make Your Cover Photo Great!
After spending weeks agonizing over how you are going to replace your landing page with an engaging Cover Photo, you're blindsided with a problem: You can't do what you want to do.
Yes, Facebook has Cover Photo rules governing what you can and cannot do. Lots of them.
Sure, you may be able to get away with breaking those rules. But I've gotta be straight with you. Following these rules is best for your page. You don't want your Cover Photo to be an ad. It's not effective. Know the rules, follow them and use them to your advantage.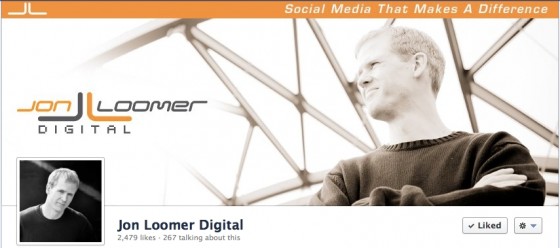 Facebook Timeline Apps (Formerly Tabs)
So the Timeline format got rid of the old Facebook tabs, that were nothing but links on the left hand side, and replaced them with Timeline apps. There was a lot of squawking about this early, but it is a very good change.
The move from tabs to apps changes everything. I strongly advise that you completely reevaluate what apps you're using. It's important that what you feature here is consistent with the goals of your brand and page. I provide an inside look at my thought process as I chose the apps for my Timeline.
But the problem is that there is a lot of dirty work that you need to do to create effective tabs. And since most of us aren't programmers, this is a challenging problem to solve.
Luckily, there is a nice tool called Static HTML that helps make it easier to create Timeline apps. And if one isn't enough, you'll need to know the secrets associated with creating multiple Facebook Timeline apps with Static HTML.
Another option is using a great tool called Shortstack. I used it to create all seven of my tabs. It can do virtually anything you want with your apps, including running contests and promotions.
Now that you've created your apps, there is a branding opportunity available that wasn't possible before: Editing app icons. Being able to edit these icons is nice, but you aren't a designer. Luckily for you, we've created 72 free Facebook Timeline app icons that you can choose from that are bound to fit your needs.
Other Facebook Timeline Stuff
Most of your time will likely be spent on your Cover Photo and Timeline apps, but that doesn't mean your job is done once you complete those tasks. Editing Timeline offers some cool features like Pinning and Highlighting that you'll need to master.
Facebook Timeline Milestones are also an opportunity for you to tell your brand's story through historic imagery and commentary. Some people are having trouble adding Milestones. In some cases, this is a bug. In others, I have your solution.
Finally, Timeline gives you an opportunity to have a more intimate conversation with your fans through private messaging. Use it! Do not disable this important feature.
Your Turn!
Are there other questions you still want answered? Let me know below!