It's official: I am starting a podcast!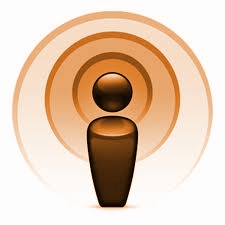 For a while now, I've thought about doing it. But while I like to take risks and make big changes, I also hate overcommitting. My fear has always been resources, time, being able to schedule guests and other complications. It seemed to be too much to fit on my very full plate.
Then I made an appearance on MileHiRadio and I thought, Man. I could totally do this!
But still, obstacles. My biggest concern was around content and keeping it interesting. And the going trend appears to be guests. Sure, I could line up a few to get it going. But I just know that this adds more time and complexity when it comes to scheduling, organizing, putting together questions, technology for getting them on the show, etc.
And then I listened to this podcast by Marcus Sheridan, otherwise known as The Sales Lion. The guy is brilliant and has been at the top of the blogging game for a few years now. He's also extremely helpful, always answering questions and interacting with his community. He sets a great example for how this thing needs to be done.
Anyway, his podcast lit a fire for me. I loved the format because it answered all of the concerns that I had about it being "too much." He simply asked his readers to submit questions and he'd answer them on his podcast.
Man. That's smart. Takes a lot of the planning and work out of the equation!
Marcus also provided all of his secrets on how he gets it done. The fear and uncertainty is gone. I know that I can do this, and I can't wait to get started!
So that's what I'm going to do. I'll have my first podcast when I feel like I've gotten enough questions to drive a solid 30-minute podcast. That may be next week, or it may be a couple of weeks from now. And I may occasionally have guests on, but now there's no pressure for that.
Let's do it! What's on your mind? I'm open to questions about just about anything: Facebook in general, Facebook marketing, other social media, blogging, SEO, digital marketing strategies, you name it.
Be the focus of my first ever podcast! We need to name this thing, by the way. So feel free to provide suggestions as well!
[gravityform id="21″ name="Podcast Questions" title="false" description="false"]