Beyond
The
Boost
More than 25 tutorial videos to move you beyond the Boost button and improve your confidence, capabilities, and performance as a Facebook advertiser.

UNDER CONSTRUCTION: More Coming soon.
Video
More than three hours of videos were recorded on specific topics (listed below) to help better understand the process of campaign creation in Ads Manager.
Audio Only Option
Each lesson also consists of an audio only option to either listen within the page or download and listen separately.
Links and Supporting Content
Each lesson also consists of relevant links and supporting content that will help you dig deeper into each topic.
Quiz Questions to Test Yourself
At the bottom of each lesson is a short quiz to test your knowledge on that topic before moving forward.
---
---
What Does a Lesson Look Like?
Here some examples of what to expect to see in a lesson: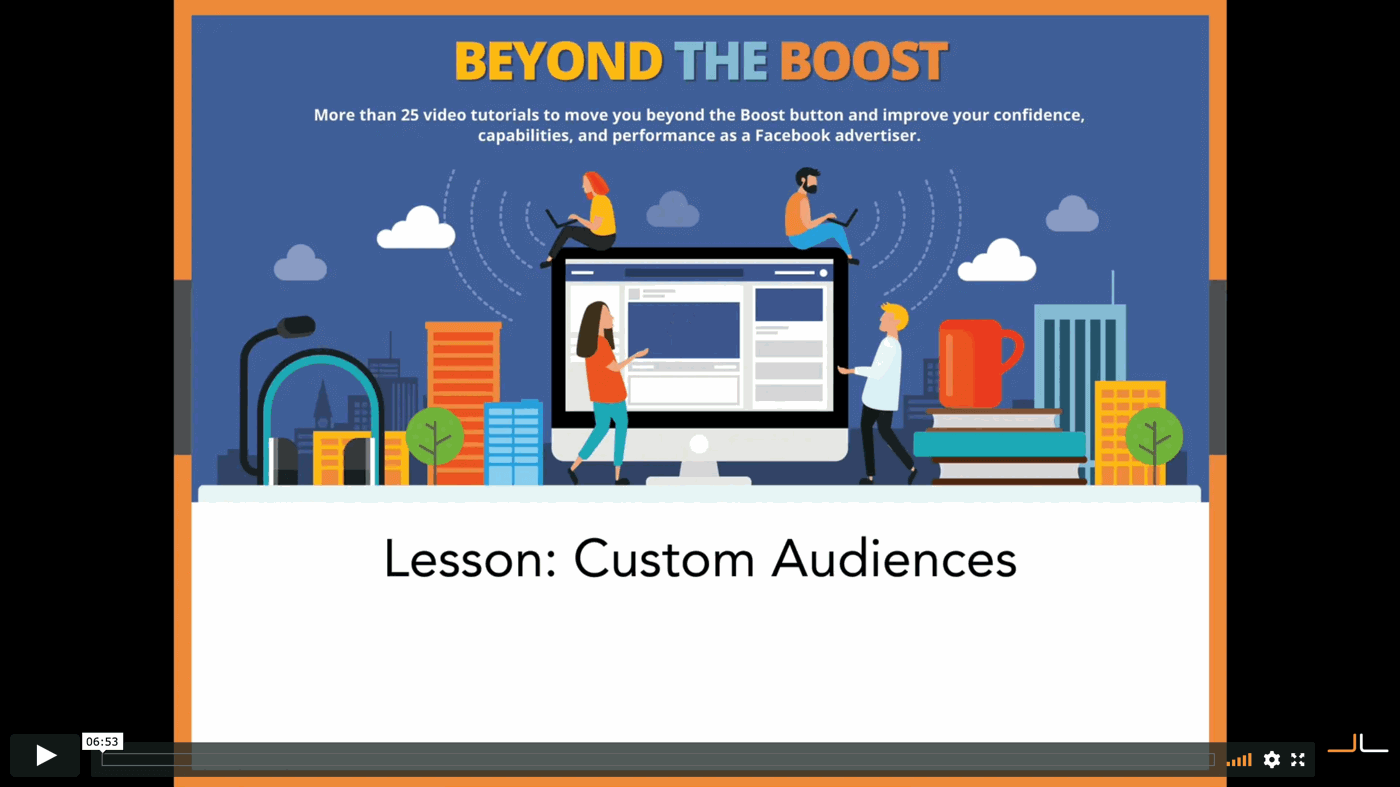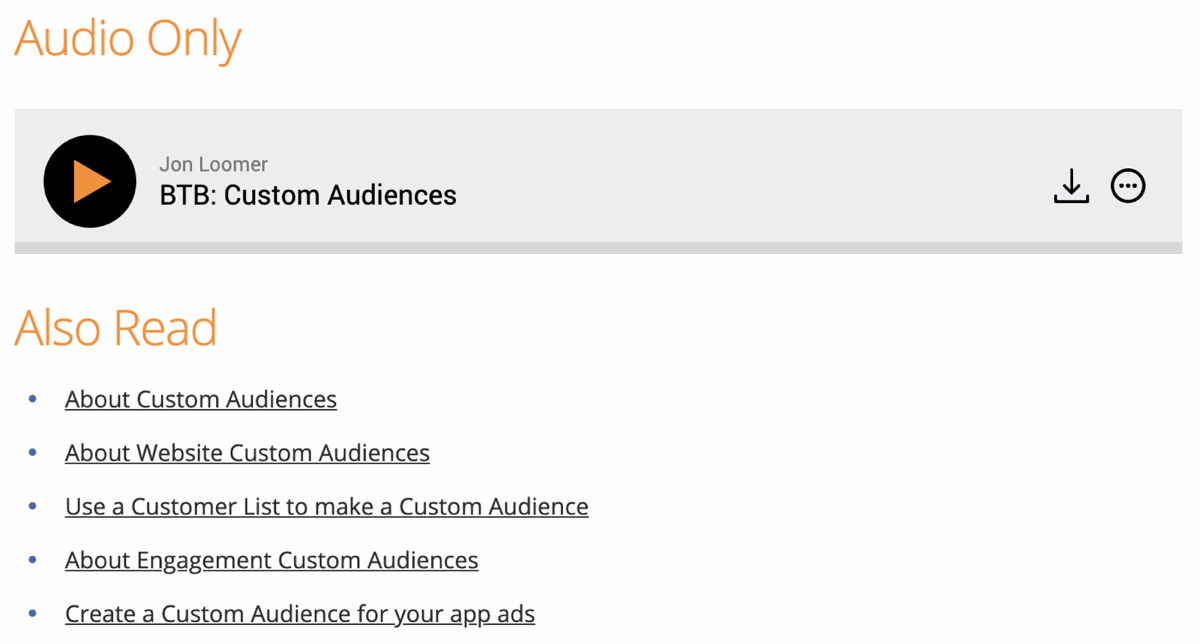 UNDER CONSTRUCTION:
More Coming soon.
Beyond the Boost training material
Recurring monthly payment of $29
(cancel any time after the first month)
Beyond the Boost training material
Weekly webinar replays
Private Facebook group for PHC – Basic members
Quick Video Tutorials library
Who is Jon?

Jon was first exposed to Facebook while working for the National Basketball Association in 2007. The NBA partnered with Facebook (then 50 Million users and growing) to create an app (before you could create your own). He immediately fell in love with the platform and has been using it ever since.
Jon started this website and ultimately his business in 2011 after a pair of layoffs left him wanting more. He was determined to build a business around his family, consisting of his wife and three sons. He would no longer allow his business to keep him from seeing his boys grow up.
Jon considers himself an "accidental marketer." He is not your typical high-pressure salesman because he doesn't like being sold to. Jon provides practical advice for the typical marketer who wants to stand out in a sea of gurus, deception, and noise.