BOOST your Facebook Marketing Skills with…
Power

Hit

ters Club
Basic
I created the Power Hitters Club to provide a powerful community for Facebook marketers to share, learn and help one another. The PHC provides members with access to hundreds of advertisers who have done what you're trying to do, have worked in your industry and who can pull from valuable experience.

Jon Loomer
PHC – BASIC is a lower priced, scaled-down version of PHC – Elite, my premium membership.
BASIC provides advertisers with the help and advantages they need within a private community, helpful videos, and weekly webinar replays.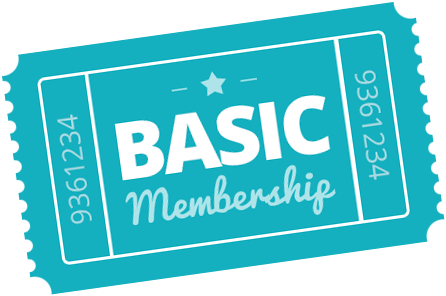 Basic Membership
Power Hitters Club – Basic is a scaled-down version of Power Hitters Club – Elite. PHC Basic is an ideal community if you want to stay "in-the-know" with Facebook marketing updates, changes and challenges. The Basic membership provides exclusive access to a private Facebook group for PHC – Basic members only. Basic members also get access the recordings to my weekly webinars that are otherwise provided live to Power Hitters Club – Elite members.
How the PHC has Helped Members
I spent months trying to decide whether PHC was the right choice for me, but I'm so glad I eventually signed up. Even a few weeks in, I've learned loads and know there is constant support if I have any questions.
Lauren C.
It's like having your own 24/7 emergency Facebook optimization hotline!
Blake E.
Jon Loomer and the Power Hitters Club are one of the best investments I have ever made. Thanks to the timely information and Facebook group, I am constantly ahead of the curve and on the cutting edge.
Stuart J.
The benefits of the Power Hitters Club are tangible, immediate, and created significant impact for myself, my business, and my clients. If you're not here, you'd better hope your competitors aren't either.
Brandon H.
The knowledge gained through PHC has helped me quadruple my business over the last 18 months. I've learned the essential nuts and bolts of Facebook ads… plus advanced strategies to leverage my competitive strengths. This isn't about selling the sizzle or smoke and mirrors stuff. PHC is for those who are prepared to invest, test and step up their game for long term success.
Jane B.
The great thing about the PHC is that there's no such thing as a silly question, and with such a wide range of experience amongst members, someone is sure to know the answer.
Andrew M.
Current, in-depth, and supportive. A must group for anyone who wants to run Facebook advertising with confidence.
Kevin H.
I've only been a member of the Power Hitters' Club for a short time but it's already proving to be a fantastic resource. The content and webinars are excellent as you'd expect from Jon. But it's the private FB group that's proving to be worth the price of membership alone. The incredibly active community of smart marketers from different backgrounds is invaluable.
Grant P.
Private Facebook Group
One of the most valuable pieces of this membership is access to a private Facebook group for PHC – Basic members only. This is where advertisers of all levels go to share their stories and help one another!
Note that Jon spends most of his time in the PHC – Elite group.
Webinar Replays
Every week, live webinars are conducted for PHC – Elite members. However, the replay videos (beginning in November of 2016) are also uploaded directly into the PHC – Basic Facebook group the day they happen.