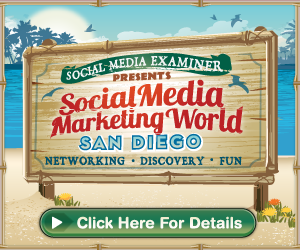 Could you do me a favor?
I'm looking to make the Pubcast the top Facebook marketing podcast anywhere. So I made some changes to the format and structure that I'd love your feedback on. If you could, take a listen and provide your thoughts in the comments below.
I drank at the virtual bar by myself this week. Don't feel bad for me! Here are the things I talked about:
Social Media Marketing World: Who was there and what was learned
New Pubcast Format: The inspiration behind the change
Facebook Promoted Posts Change: No more Fans only?
Partner Categories: What they are and how you can benefit
Take a listen below. You also have several ways to access the Pubcast:
Don't forget to subscribe, rate and review! That's how I reach more people. Thanks!