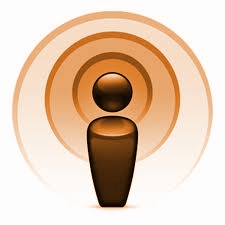 I am thrilled to announce the first ever edition to my podcast (you can listen at the bottom of this blog post). For the time being, it's simply called "The Podcast With No Name." That's dumb. Help me out and make your own suggestions!
In this week's episode, I cover…
Introduction to the Podcast
Why I started it, the format you can expect, etc….
Website News
Quick overview of some of the exciting things going on here, including my new eBook The 6 Secrets to Facebook Marketing Success (make sure you check it out!). I also talk a bit more about my challenge to help my son raise money for cancer research and the similarities between coaching Little Leaguers and business owners about social media.
Your Questions!
I want the foundation of my podcast to be answering your questions. This week, I received some great ones…
---
You mentioned the two hours a day on Facebook, do you have a set schedule or agenda for using Facebook to move people to your website and how can one use a SEO to move one's website to the first page of google?
– Bob
---
Pls explain more about how fb newsfeed works and how to get content pick-up in newsfeed. I want to make sure we get as much in the newsfeed as possible.
Here's something I don't quite get: I added content to my page and didn't see it in our newsfeed, yet there were over 200 likes. Where did they come from?
– Linda
---
I am wondering the relevance between a Facebook and a blog. I post sneak peak of the photo session on facebook so that I can tag the subject. But then there is no need to re-post on the blog. Should I be driving my audience to my blog or to my facebook page.
– James
---
What are some guidelines businesses should keep in mind when starting an email marketing campaignThe campaign is the foundation of your Facebook ad. This is where you'll set an advertising objective, which defines what you want your ad to achieve. More?
How can you incorporate curation in your marketing campaign?
Are you looking for sponsors for the show?
– Patrick
---
Once again, you can submit your own questions for a future podcast by going here.

You can listen below or also access my podcast via iTunes. Enjoy!

[audio:JonLoomerPodcast_1.mp3|titles=JonLoomer.com Podcast – Episode 1]