Note: Since Facebook moved to Timeline, Photo Strips are no longer part of the design.
If you are a brand or business with a Facebook page, one often overlooked tool at your disposal is the photo strip at the top of your page. Get creative, and it can really pop and set your page apart from the competition.
What is a Facebook Page Photo Strip?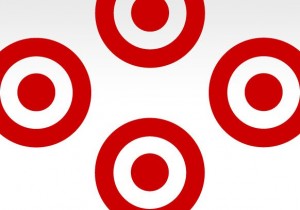 There are five thumbnails at the top of your Facebook page. Whenever you upload a new photo, it is added to the rotation. The image that appears in each spot is completely random. While you don't have control over the order of these photos, you can determine which five are there.

If a photo shows up in the photo strip that you don't want, simply hover over the upper right corner of it and click on the "X" that appears.

Just remove any of the photos you don't want there, and eventually you'll get to the five you want.

Examples of Facebook Page Photo Strips

There are some great examples out there of brands that have utilized the photo strip. Here are just a few of them:

Target's Facebook page is a good example of how you work with the randomness to make a creative photo strip. It's simple, but it's a great branding opportunity that works no matter the order.

Of course M&M's will have fun with their Facebook page photo strip. They feature their various characters in different poses. Once again, order doesn't matter.

The Zappos Facebook page is what everyone should do with their photo strip, at a minimum. When in doubt, feature product.
And just to show you that anyone can do it, here's mine. I integrate my logo and have fun with the randomness. Keep in mind, I am not a designer. It's not perfect, but anyone can do it.
Things to Know When Creating a Facebook Page Photo Strip

Okay, so you're ready to create a photo strip for your Facebook page. Here are a few things you need to know:

[custom_list style="list-1″]
The dimensions of the Facebook page photo strip thumbnail is 97×68 pixels
You can make bigger photos. Best bet is to make your photos at a size that will scale to 97×68
Don't neglect the description of your photos. If you are featuring product, provide a link to where fans can find and buy it.
[/custom_list]
How to Create a Facebook Page Photo Strip

Okay, so now to the good stuff. At this point, you should know what to do. The thumbnail of your photos will need to be 97×68 pixels. While I made mine that size, I wish I would have instead made them bigger to scale to that size. Maybe as big as 970×680. It's up to you, but remember that people will click on these photos, so you want it to look nice when zoomed in as well.

Plan it out. For me, I simply split my logo down the middle and put the first half of it on the right side of each photo and the second half on the left side. That way, no matter what the order of the photos, my logo will always line up.

Once you have your photos, simply upload them to your page. Where you do doesn't matter. Facebook will pull them into the photo strip. If you don't immediately see your photo there, it's because you have more than five photos. You'll need to remove the photos you don't want there (this doesn't delete the photos, just removes them from the photo strip).

Get creative! Instead of letting the randomness limit you, make something awesome with it. The main thing is that whatever ends at the right of a photo should then start at the same spot on the left.

If worrying about making the photos line up is too much, don't worry about it. Just take some really nice photos of product and feature them here. Keep them consistent. Make it a theme. Work it right, and it'll pop. This will make your Facebook page jump out to the new visitor.
How About You?

Do you have a favorite photo strip or have you created one for your Facebook page? Share it below!