While anyone who copies and pastes a Facebook update about hovering over your name to uncheck comments and likes qualiifies as misinformed, it's clear there remains momentum behind an underlying sentiment. I've written two posts about the phenomenon (this one and this one) that continue to get steady traffic.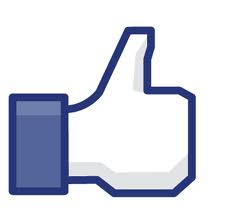 Will asking friends to uncheck comments and likes eliminate the fear that people can see your comments and likes? Nope. But you can control who sees your Facebook Likes.
Old Facebook Profile Directions
If you have the old Facebook profile and not the new Timeline, click "Edit Profile." From there, click on any of the areas of interest (Arts and Entertainment, Sports, Activities and Interest) to edit who can see your likes of each category. On the final Activities and Interests tab, you can toggle who sees "Other Pages You Like."
Don't want anyone to see this stuff? Set them to "Only Me." Personally, I think that's a bit extreme, but you know what you want.
New Timeline Directions

If you have the new Timeline (which will soon be all of us), click on "Likes" from your Timeline.

At the top right, click "Edit."

Once again, you will be able to toggle your audienceThis is the group of people who can potentially see your ads. You help influence this by adjusting age, gender, location, detailed targeting (interests and behaviors), custom audiences, and more. More for each individual category (Music, Books, Movies, Television, Games, Athletes, Spots Teams, Activities, Interests, Inspirational People and Other Pages You Like).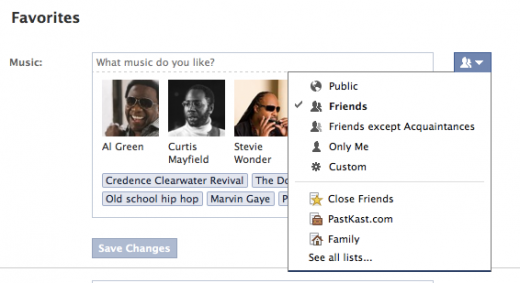 Let's talk about how this is applied. All pages are categorized. If you go to the page for the Milwaukee Brewers, you'll notice that it is categorized as "Professional Sports Team." As you might imagine, this falls under "Sports Teams."
In Conclusion

This may not satisfy the people who are paranoid about friends seeing their every comment and post like. But I'm guessing that most of said people aren't controlling their likes in this fashion.

Please pass this on. Hopefully it will help settle down some who are copying and pasting that pesky status update.