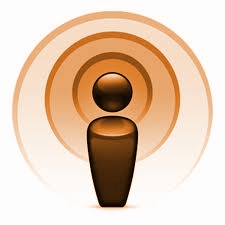 Great podcast this week, my friends! I was able to focus almost entirely on Facebook advertising:
Approaching a personal milestone: One year!
The latest on the AmEx Big Break for Small Business promotion
Interesting stats on ad effectiveness and costs by country and gender
Answering the question: What do Facebook ads cost?
Diving into how to split testSplit testing (or A/B testing) allows you to test changes in Facebook variables like ad creative, audience, or placement to determine which approach performs best. More your ads
Update on my plans for a Facebook marketing video training series
Listen to this week's episode below!

[audio:https://www.jonloomer.com/podcast/podcastgen/media/2012-08-08_jonloomerpodcast_11.mp3|titles=JonLoomer.com Podcast – Episode #11]

Here's an overview of what I talked about:
Working on a Milestone!
I'm approaching a big number: One.
This is going to be an emotional month for me. One year ago on August 18, my journey began when I was laid off. This website was then created later that month and my first blog post was written on August 29.
So much has happened since then! It's been an incredible trip, but one that is only getting started. Over the next few weeks, I'll be taking a look back at what I've learned along the way.
Big Break Facebook Ad Coupons

A month and a half ago, I told you about the Big Break for Small Business promotion sponsored by American Express and Facebook. Other than the great grand prize, the nice perk was a $100 Facebook ad coupon code for all who participated. Well, no one has received those codes. I finally reached out to AmEx and got some information.

Also Read: Big Break for Small Business: Where is My Coupon Code?
Target Ads at Women in India and Egypt!

Well, maybe not really. But I took a closer look at a really interesting infographic that claims the highest click through rates and lowest cost per clickFacebook reports on CPC (All) and CPC (Link Click). The first refers to all clicks and the second on all internal and outbound links. More on Facebook ads are in India and Egpyt.

Also Read: Most Efficient Facebook Ads Target Women, India [Infographic]
How Much Do Facebook Ads Cost?

Well, it depends. But I give you an idea of the costs I see, how much I budgetA budget is an amount you're willing to spend on your Facebook campaigns or ad sets on a daily or lifetime basis. More and provide general benchmarks for what you should expect.

Also Read: How Much Does Facebook Advertising Cost?
Split Test Your Ads!

I talk first about the fun journey of this article and infographic as it's begun to make the rounds, thanks to Amy Porterfield. But I also take a closer look at how you can split test your ads to find success.

Also Read: Facebook Advertising: 6 Ways to Split Test Like a Pro [Infographic]
Facebook Marketing Video Training Series

Want to be a part of something awesome? Help me build this training series! I need your help putting together the initial topics list. I want to be sure that I address all questions you have!

Also Read: I Need Your Help! Select Facebook Video Training Topics

That's it! Listen to the entire episode below!

[audio:https://www.jonloomer.com/podcast/podcastgen/media/2012-08-08_jonloomerpodcast_11.mp3|titles=JonLoomer.com Podcast – Episode #11]