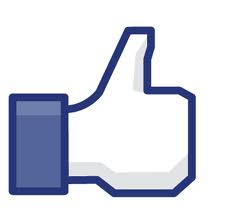 If you are going to be successful in blogging and social media, you have to realize that it's not all about you.
You could live in a box, spewing only your one-dimensional thoughts. Maybe you're brilliant. And maybe that will get you through for a while.
But eventually, you're going to need more. That's where content curation comes in.
If you allow others to influence your work, it will show through. And it's a good thing. It will result in stronger and diversified content, strategic relationships, deeper subject knowledge, guest posting opportunities and SEO implications.
Following is an overview of my content curation routine and how I interact with and share the works of others throughout the week.
1. Google Reader
My Google Reader is where it all starts. I have 56 blogs loaded into my reader, and you can get a list of those blogs here.
I start the morning by skimming through titles and starring everything that looks interesting.
Later on, I'll read every post I've starred. From there, I make a decision: Is this post important and interesting enough to share?
If it is, those posts can then be distributed as follows:
To Twitter via Buffer
To Google+
To Pinterest
To Facebook
To my Blog
Not every post goes to each place. The goal is to share relevant information to each audienceThis is the group of people who can potentially see your ads. You help influence this by adjusting age, gender, location, detailed targeting (interests and behaviors), custom audiences, and more. More.
I also comment on the specific blog posts, where inspired.
2. Twitter via Buffer
If the subject matter is about blogging or SEO, I will first share it to my Buffer account so that it will be pushed to Twitter at a later time. I always make sure to provide credit to the author by sending an @ message.
I do share some content about Twitter, but more often than not the stuff that survives the cuts in my Reader is often around the subjects of Facebook or blogging. And if it's about Facebook (unless I wrote it), I don't tend to share it to Twitter.
Of course, this isn't the only content I share to Twitter. As I publish my own blog content, I first share immediately to Twitter and then add it to my Timely account to share it at another time. I use Buffer for content of others and Timely for my own so that the content is evenly distributed.
3. Google+
The type of content I share to Google+ is often Google (search engine optimizationHow you optimize impacts who sees your Facebook ad. Facebook will show your ad to people most likely to perform your desired action. More) related.
Not always. But it either is related to Google or the author has a strong presence on Google+. As with Twitter, I'll make sure to recognize the author when possible.
4. Pinterest
This is easy. Whenever I stumble upon an inographic worth sharing, I push it to my Pinterest account. I don't share it anywhere else in most cases, but any decent infographic will be shared to Pinterest.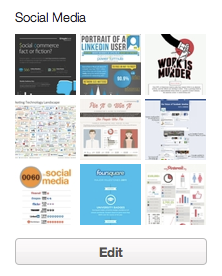 So a little tip to you bloggers out there: If you want to increase your chances of being shared, include an infographic. Even better, include "[Infographic]" in your title.
5. Facebook
This one isn't as easy. Since I'm conscious about not over sharing on Facebook, I won't share more than one post written by another author on any given day. During the latest Timeline madness, I've been pumping out three or four tutorials a day in some cases. And as a result, I'm sharing less content by others.
But when I do, the content has two requirements: 1) It has to be awesome, and 2) The author needs to be accessible and have an active Facebook page. If I have the choice between two identical posts, one by Mashable and one by an individual who will acknowledge I shared their post, I'll pick the individual every time.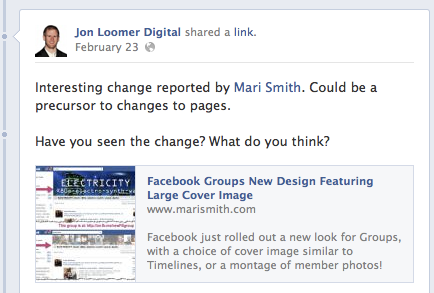 Again, all things being equal, of course. But I always want to try to build relationships when I share. And more cases than not, the "big boys" like Mashable will completely ignore me.
6. My Blog
It's possible you've read a new feature that I've been running for the past month every Friday called Shedding Light on Social Media. The purpose is to list all of the most illuminating posts that I've read during the past week on the topics of social media, blogging and SEO.
This blog post aggregates everything that I've shared on all of networks listed above. That makes this a comprehensive list. After publishing, I share it across several social media accounts, making sure to tag four or five of the authors on Facebook.
The Results
I make this part of my routine for several reasons.
First, it's always good to stay sharp. By reading the posts of others, nothing slips through the cracks.
Second, commenting on their work exposes me to their audience and is good for SEO since most blogs allow you to link your name to your website.
Third, this helps a blogger (me) who is still getting started better integrated in the blogger community. I don't expect any of these people to share my stuff in return — I'm not a believer in reciprocation out of obligation — but it may lead to a relationship down the road that could include guest blogging or collaboration.
Fourth, it diversifies my message. Not only does this routine inspire my own blog posts, but sharing this content is valuable to my followers who may not worship me as much as my ego would hope.
That's why I curate. And this is how I do it. What's your curation routine?