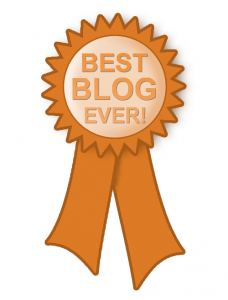 I aim to make this website the ultimate source for content marketing tips, tools and information. Countless tutorials are here, but something is missing: A Master Resource List of Helpful Blogs.
I read a ton of blogs about content marketing. Some of my favorites are ProBlogger, CopyBlogger, DannyBrown and TheSalesLion. If you don't read these blogs, you need to start reading them. Now.
But that's only the tip of the iceberg. My Google Reader has about 50 blogs in it, and I know that there are dozens — even hundreds — of blogs in the content marketing space that I don't read (and should). That's why I appeal to you!
Help me assemble the Master Resource List! Together, we'll vote on the Top 50 blogs covering Content Marketing (Facebook marketing, social media marketing, blogging and even SEO). Nominate as many blogs as you want. Nominate your own! Let me know why you love them.
Once I receive enough suggestions, we'll begin paring down the list. It will be a community driven list, one that we'll create together.
Ready? Let's do it! Oh, and please pass this on so that we can get as many people involved as possible!