Wildfire made the following announcement on Tuesday:
…we've decided that we'll be retiring our Basic, Standard, and Premium promotions after June 30th. We'll continue to offer promotions as part of our Social Marketing Suite. We understand that some of you will still want to run standalone promotions, so we're glad to know that there are other companies dedicated to helping you do this. But we'll be sad to see you go.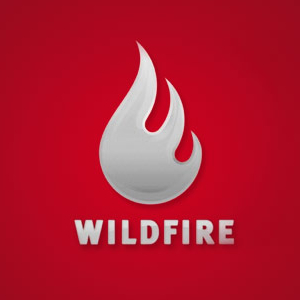 I understand Wildfire's move. They are focusing on enterprise level relationships. Small and medium sized businesses aren't the target market.
How much will the suites cost? Well, they don't publish that. You know what they say, though. If you have to ask, you can't afford it.
This move away from small business has become a bit of a trend, unfortunately. I've heard of similar changes by NorthSocial that price out the smaller businesses.
Luckily for you, there are still some tools out there targeted at small businesses for building Facebook Page apps.
My Recommendation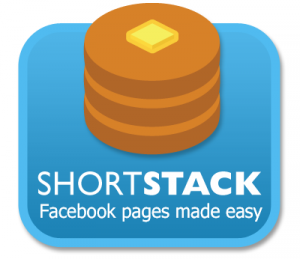 I've been using ShortStack for over a year now. Full disclosure, that's an affiliate link. But I only use affiliate links for the products I use and love (there are only five such products right now).

ShortStack has five pricing options (unlimited number of pages for each):
Free: Up to 2,000 Fans (some limitations on widgets and features)
$30/Month: Up to 25,000 Fans (all widgets and nearly all features)
$75/Month: Up to 100,000 Fans (full white label and all features)
$150/Month: Up to 250,000 Fans (full white label and all features)
$300/Month: No Fan Limit (full white label and all features)
There's a long list of reasons that I love ShortStack, but here are a few:
30 Widgets and easy drag-and-drop interface
75 templates for things like contests, sweepstakes and contact forms
Custom CSS, HTML and iFrames for designers
Awesome customer service
I actually wrote a review of ShortStack a year ago, so make sure you check that out. While the product has been updated since then, why I love the product still applies.
Other Options
Of course, you should be educated on all of the options. Just know that I have limited knowledge of the rest of these in terms of building apps, so I can't provide an educated recommendation. And the pricing is often not apples to apples, so be careful of pricing that may seem too good to be true.
AgoraPulse: Between $29/month and $299/month, depending on the size of your Page. Note that this tool is used for much more than just apps, so this is just a bonus. This is also an affiliate link because I use AgoraPulse for a lot of my Facebook Insights analysis.
Blazon: Price depends on the features. Anywhere from $5 per promotion plus $.99 per day to $199 per promotion plus $3.99 per day.
EasyPromos: Price depends on features, and apparently limited to one Page. $15 per promotion for fewer than 5,000 Fans, $100 for 5,000-50,000 and $250 for 50,000+.
FaceItPages: $15/month for up to six tabs, $29/month for up to 15 tabs and $125/month for up to 60.
Heyo: Pricing is based on both number of Pages and tabs. Depending on your needs, cost can be anywhere from $3 per month (1 Page and one tab) to $95 per month (unlimited Pages and tabs).
PageModo: Free for 1 Page and 1 tab, $6.25/month for 1 Page and 3 tabs, $13.25/month for 3 Pages and unlimited tabs, $33.25/month for unlimited Pages and unlimited tabs.
ShortStack: Mentioned above!
Fan Page Toolkit: There's a free version and options of $10, $15 and $25 per month depending on features and number of pages.
TabFusion: $40/year for one app or $200/year for unlimited apps.
Tabsite: Free for 2 tabs with ads and minimal features, $10/month for four tabs and a few more features, $19/month for 11 tabs and more features, $30/month for two-stage contests and all features.
thruSocial: Free for one app, $20/month for more features and unlimited apps, $29/month for all features.
Woobox: $1/month for 1 promotion with fewer than 100 Fans, $15/month for 1 promotion and up to 1,000 Fans, $29/month for up to 20,000 Fans and unlimited promotions, $49/month for up to 50,000 Fans, $99/month for up to 100,000 Fans, $249/month for more than 100,000 Fans.