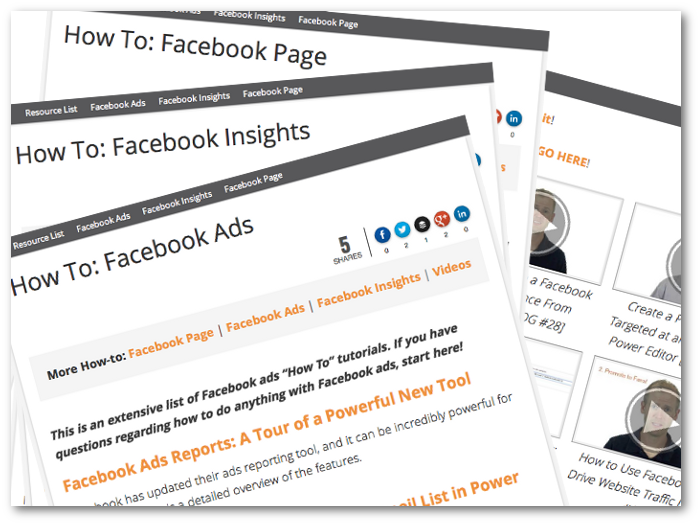 This website is quickly approaching two years old. During that time, I've published the following:
549 Blog Posts
145 Pages
151 Videos
58 Podcasts
Crazy, right? Something to be proud of.
Problem is, though, that if you want to find blog posts or videos about a single topic, it's not all that easy to find (though I'd recommend you use the Search bar at the top right!).
To help with this issue, I've added a fixed menu that follows you as you scroll. This bar allows you to quickly jump to topics related to your Facebook Page, Facebook Insights and Facebook Ads.
I created the following landing pages (you should bookmark these!):
These lists are dynamic and will update as I add more posts.
I hope this helps improve your browsing and search for the answers to your questions. I'll continue making improvements to navigation in the future.
If you have any recommendations for other ways to improve access to the content you're looking for, let me know in the comments below!