Google+ finally released their business pages today, and I have already created a few. It's very easy. The first thing you need is a Google+ account. If you don't have one, get one. Then…


Maybe you don't know much about Google+. This is a nice refresher. There's also a video there about the pages for businesses. I've embedded it below:

Once you've watched the video, go here to create your page.
Pick a Category

This isn't always as easy as it sounds. You have to go through the same process to create a Facebook page, and there are so many options that it's a bit overwhelming. But if you have a physical location and want to drive people to your store, you'll definitely want to pick Local Business or Place. Otherwise, there are plenty of options under Product or Brand; Company, Institution or Organization; Arts, Entertainment or Sports; and Other.

Here's what it looks like: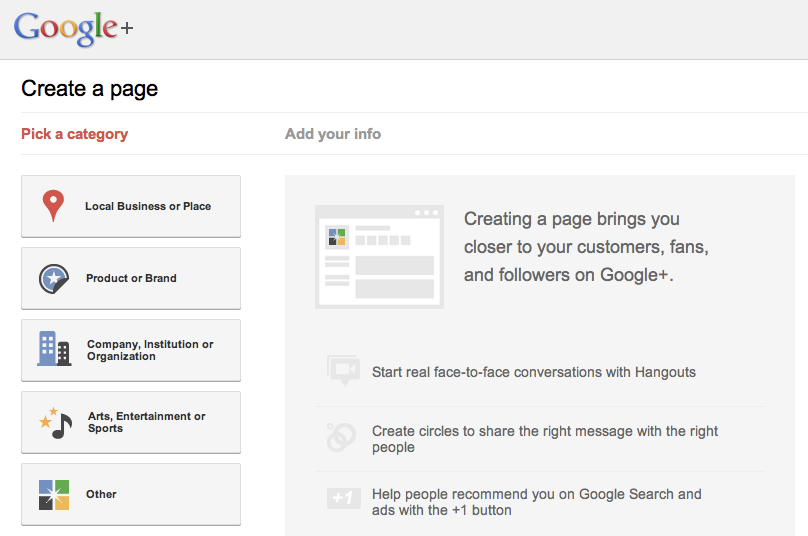 Tagline and Photo

Next you add a tagline of up to 10 words and a profile photo. You have some nice tools to make the photo look awesome if you want. Or you can leave it untouched if your photo is already beautiful…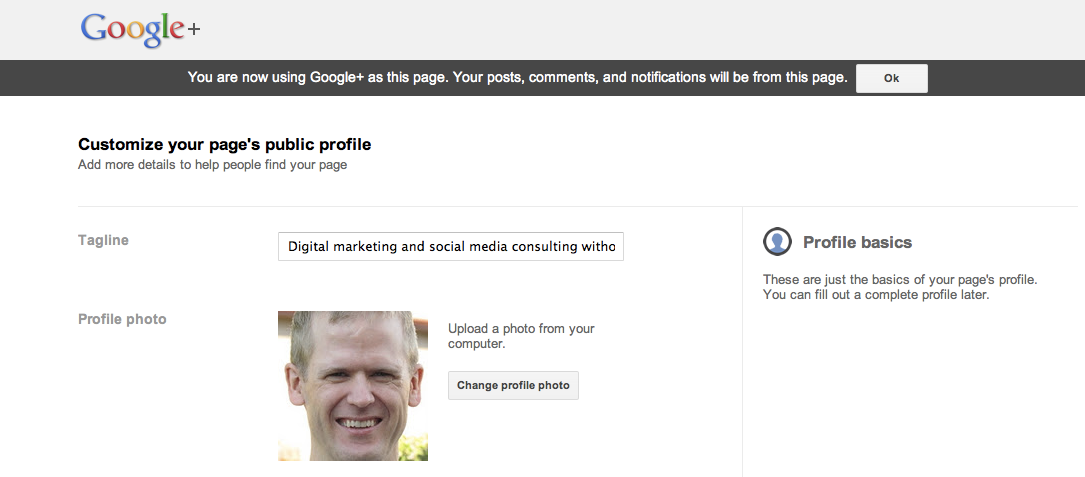 Make a Post!

Yeah, it's as easy as that. Announce yourself to the world. You're already done…
Some Things to Know…

I've been on Google+ since July, but I'm still tinkering with the business pages. So, keep that in mind. For now, some things to know:
You can have multiple business pages. Not clear if there's a limit.
Your business pages are linked to your personal page. You log in and out of profiles to make posts.
Currently, there can be only one admin per business page. That will change, but keep it in mind.
You don't need to provide proof of ownership to create a page. So someone else can create a page for your brand. There will be verifications, though, to separate official from unofficial.
You can only "circle" someone if they circle you first. This is good to keep brands from trying to game the system.
That said, this is different from Facebook, where it's a one way street. Google creates empty circles for you to follow Customers, VIPs and Team Members.
Analytics: Like on Facebook, there are some stats to keep track of how people are interacting with your page.
Badges: There's only a G+ button right now for people to follow you, but badges are coming. Very similar to Facebook badges for pages.
That's all I've got for now. Try it out. Let me know what you think!