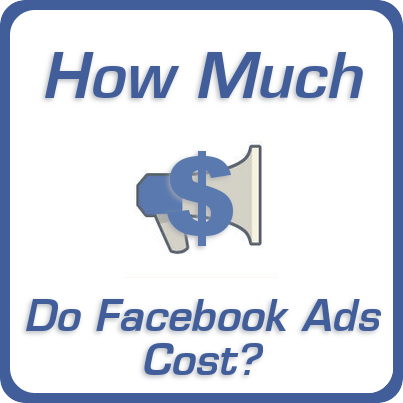 I find many marketers don't get involved in Facebook advertising because they aren't clear on the benefits, the process or the costs.
I've written dozens of blog posts about the benefits and process before. Here is just a small sampling:
So the purpose of this post is to provide clarity on costs involved with Facebook advertising. The short answer: You can spend as little as a dollar (or even less) or as much as your budgetA budget is an amount you're willing to spend on your Facebook campaigns or ad sets on a daily or lifetime basis. More will support.
Here is an overview of costs I've seen as well as some budgeting tips.
Individual Campaign Budget
I create several ads within a single campaign. That campaign requires — technically — at least a $1 budget.
Of course, there are ways around that. You can stop and pause campaignsThe campaign is the foundation of your Facebook ad. This is where you'll set an advertising objective, which defines what you want your ad to achieve. More and ads that aren't working. So in reality, you don't even need to spend a dollar.
Quick Tip: Whether you have a monthly budget of $10,000 or $10, I highly recommend that you start any campaign slowly (I tend to set my initial campaign budget at a mere $5). Don't throw your money away on a campaign or ad that doesn't work. Run multiple campaigns with multiple ads concurrently, each at very low budgets. Stop what doesn't work and escalate what does.
Monthly Advertising Budget

I haven't spent much on my Facebook Page, but I've averaged over $50 per month on advertising. A decent chunk of this came through Facebook ad coupons (I'm a coupon hawk) and the rest was in a small budgeted amount per month.

Quick Tip: Stay within your means, but keep a discretionary budget available to increase engagement with Promoted Posts, drive Likes and drive other business goals.
Cost Per ClickFacebook reports on CPC (All) and CPC (Link Click). The first refers to all clicks and the second on all internal and outbound links. More

Understand that the cost per click is going to be different depending on your industry, targeting and destination. My Page averages a CPC of $.35, but I also focus globally and don't drive traffic off of Facebook.

I've seen cost per click during 2012 as high as $3 or $4, but this goes up if you run "Optimized" ads (when Facebook targets people most likely to click) or if you run ads on mobile devices.

Quick Tip: Keep an eye on your CPC, but it should not be the factor determining success or failure. What happens after a user clicks? What is the goal of your ad? You have to determine whether the cost associated with the click is worth the reward.
Cost Per Thousand Impressions

Once again, you will see a wide range of results here. For my Facebook Page, my average CPMCPM measures the cost per 1,000 impressions. It's a good metric to evaluate competition level and costs to reach your audience. More is $.28. But if you run "Optimized" ads or ads on mobile devices, you could be looking at multiple dollars per thousand impressions.

Quick Tip: Run identical ads, but one that is paid via CPC and one CPM. I tend to get the most bang for my buck using CPM, but if you are running an ad with a high barrier (selling an item), you may be better off with CPC.
Cost Per Action

The metric that determines success or failure of a Facebook advertising campaign is Cost Per Action. An "action" is a Like, install, RSVP or some other desired activity.

I've tended to get exceptional results with my Facebook Page, and Cost Per Action is no different. I've spent an average of $.27 per action — mostly being Page Likes.

But don't set $.27 as your threshold for success or failure. It all depends on the goals of your action, your industry, the target audience, etc. If your ad is for app installs or an RSVP for a fundraising event, you may be more willing to spend a $1 or more.

Quick Tip: This is an important metric, but be wary of results that seem too good to be true. Optimized ads — particularly targeted outside of the US and Canada — have been known to attract bots. So even if you're spending $.05 per Like, is it really worth it if you're bringing in bots? I think not.
What Do You Spend on Facebook Ads?

If I had a larger budget, I'd dedicate more towards Facebook advertising — both on engaging current Fans and reaching new ones. But I find it's a great way to continue progress, whether it be through growing or engaging.

How about you? How much are you spending per month on your Facebook advertising? Let me know in the comments below!