Last week, Charlie told you about how to use the Reach objective for Facebook remarketing campaigns. He did a great job of showing why they're effective and how to set them up. Today, I want to give you an example of just how powerful this approach has been for me.
The Reach objective and Reach optimization are big parts of my strategy. It's the engine behind my Evergreen Campaign approach. It's very effective at reaching a hot and engaged audienceThis is the group of people who can potentially see your ads. You help influence this by adjusting age, gender, location, detailed targeting (interests and behaviors), custom audiences, and more. More that is likely to provide results.
Let's take a closer look at what I'm doing with ReachReach measures the number of Accounts Center accounts (formerly users) that saw your ads at least once. You can have one account reached with multiple impressions. More and the results I'm getting.
My Reach Campaign: Concept
I recently announced a new training program called Beyond the Boost for beginner and intermediate advertisers. The goal is to help advertisers move "beyond the boost" button and into the more advanced techniques within Ads Manager. This training was something new and unique for me, so I announced it as a pre-pay product while the content is being created.
Not everyone who shows interest in a product is ready to buy today. They may click a link, go to the landing page, and leave without purchasing. These are the people I wanted to bring back.
My goal was to reach as many of those who visited the Beyond the Boost landing page without buying during the past seven days as possible. No optimizationHow you optimize impacts who sees your Facebook ad. Facebook will show your ad to people most likely to perform your desired action. More. I wanted to reach them all, if possible.
To accomplish this, I'd need to do the following…
1. Create a campaign using the Reach objectiveThe objective reflects the goal you want to achieve with your advertising and is established at the campaign level. More.
2. Target those who visited the Beyond the Boost landing page during the past seven days.
3. Exclude those who had already purchased or were members of the Power Hitters Club (they would get access as part of their benefits).
4. Optimize for Reach with a frequency capFrequency capping allows you to limit the number of times your audience sees your ad during a given window of time. More of twice per day.
5. Limit placements to those that are most effective.
My Reach Campaign: Set-up
Charlie discussed this generally in his post, but let's talk about how I set mine up.
At the campaign level, select the Reach objectiveThe campaign objective is the ultimate goal for your Facebook ad. Your selection will impact options, including optimization and delivery. More.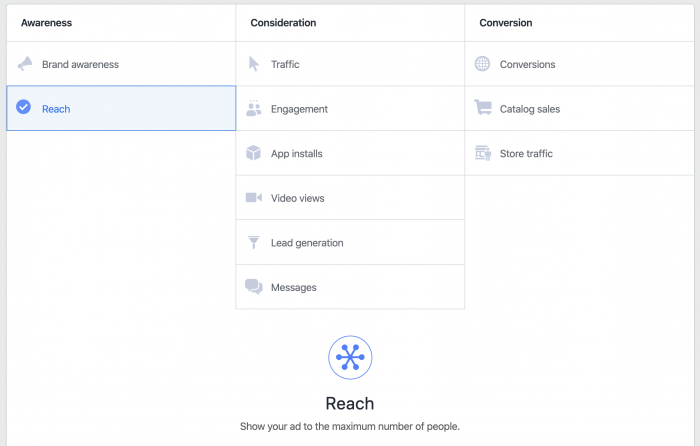 I want to target those who visited the product landing page during the past seven days, so I created a website custom audienceA website custom audience matches people who visit your website with people on Facebook. You can then create ads to show to that audience. More representing these people.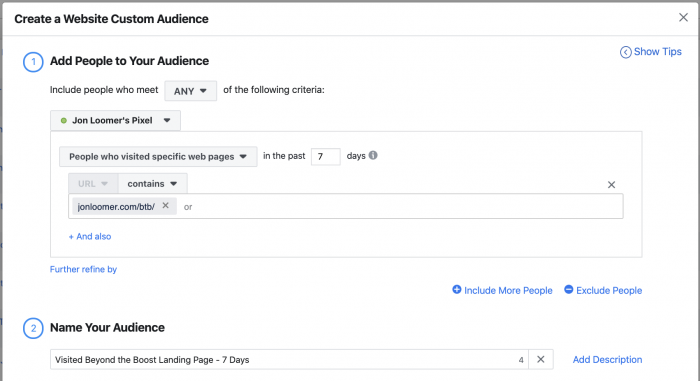 I also create audiences of all of those who would be excluded:
Purchased Beyond the Boost
Power Hitters Club – Elite member
Power Hitters Club – Basic member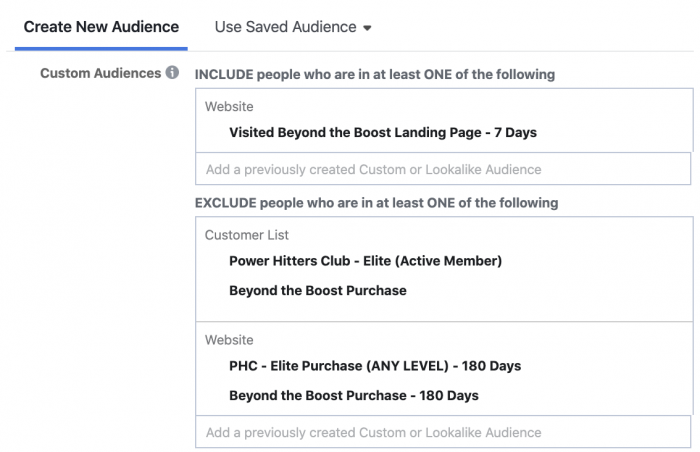 I didn't touch location since everyone who visited that landing page was someone I wanted to see the ad. You can accomplish this by leaving countries blank or selecting Worldwide.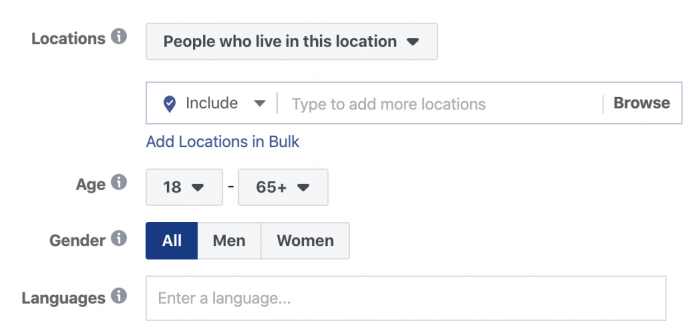 I used Reach optimizationReach optimization allows you to show your Facebook ads to the maximum number of people while using a frequency cap. More so that ads would reach as many people within my audience as possible, rather than optimizing for an action and leaving out a large percentage of people. I went with an aggressive frequencyCalculated as (Impressions/Reach), Frequency is a Facebook ads metric that measures the average number of times users have seen your ad. More cap of up to twice per day, knowing that most people wouldn't see the ad for more than seven days.
Since each impression would count against a frequency cap, I would only want the highest performing placements. In this case, I only used Facebook Feeds.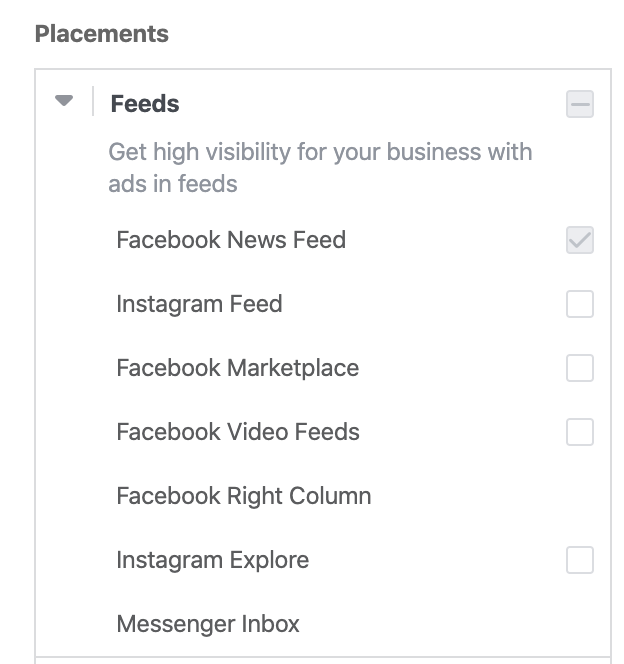 I created a simple ad that highlighted the pre-pay price.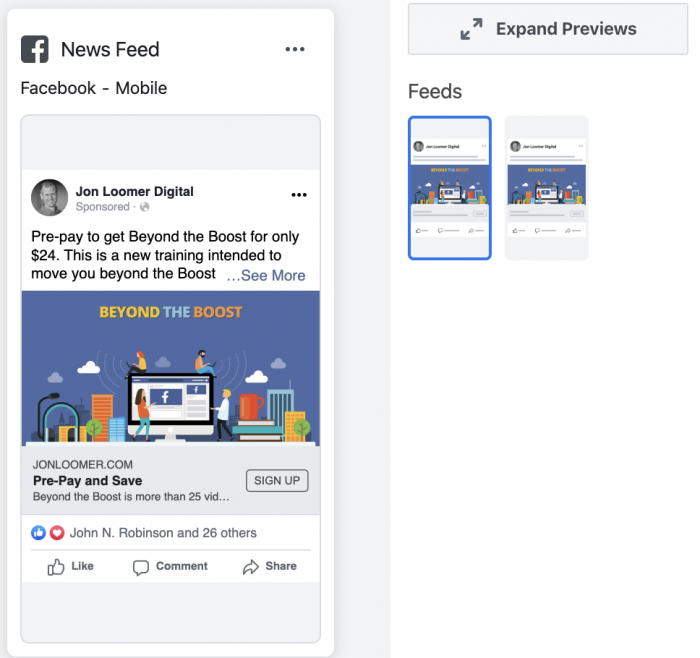 Under tracking, I made sure to turn on the pixel since this would be off by default for the Reach objective.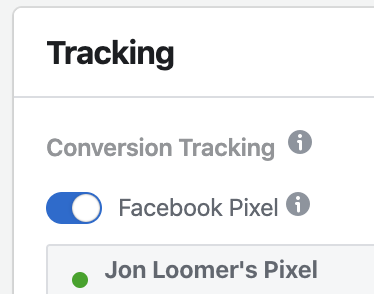 My Reach Campaign: Results
By default, Facebook isn't going to give you particularly interesting results for a Reach campaign. That's because your goal was technically to reach as many people as possible.

To see the number of Beyond the Boost sales, we'll need to customize columns.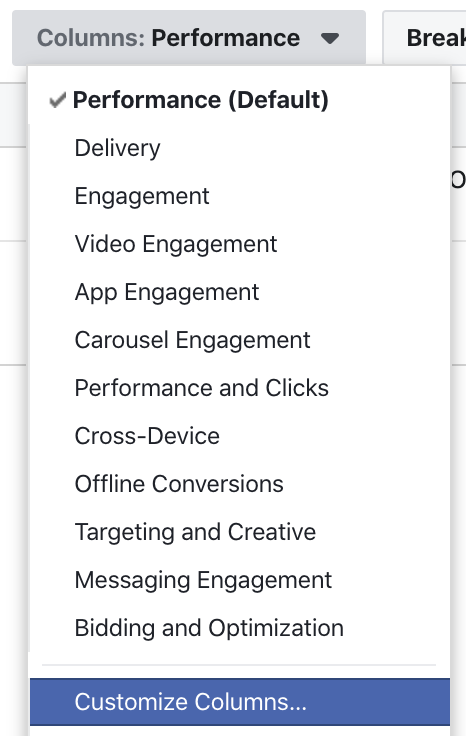 Since I previously created a Custom Conversion for a Beyond the Boost purchase, I could select to add those purchases to my report.

Now we get to see that this campaign has resulted in 44 sales of the Beyond the Boost training program.

Not bad for a total spend of $114.68, leading to a cost per sale of $2.61.
Something else of note is that the campaign has reached 675 people an average of 4.33 times, with an overall CPMCPM measures the cost per 1,000 impressions. It's a good metric to evaluate competition level and costs to reach your audience. More of $39.22. That's generally considered a high CPM, but it's obviously worthwhile in this case.
Click and View Attribution
I've been conditioned to know that whenever something seems like it's too good to be true, it probably is. So, what could explain these incredible results? Might there be something that inflates these numbers to make them look better than they are?
My immediate thought was view-through attribution. Facebook's default attribution windowAn attribution window is the number of days between when a person viewed or clicked your Facebook ad and subsequently took an action. More is 7-day click and 1-day view (this blog post was written when click attribution was 28 days). So, they'll report a conversion on anyone who clicked my ad and converted within 28 days or viewed my ad without clicking and converted within a day.
Many of those who are seeing my ads are also getting my emails. So, is it possible that some who viewed my ads may have ignored them, but then acted on an email I sent them that same day? Absolutely. If all of my conversionsA conversion is counted whenever a website visitor performs an action that fires a standard event, custom event, or custom conversion. Examples of conversions include purchases, leads, content views, add to cart, and registrations. More were view-through, you may have less confidence in these results.
So, let's break this down. We can make Facebook separate view-through and click-through conversions.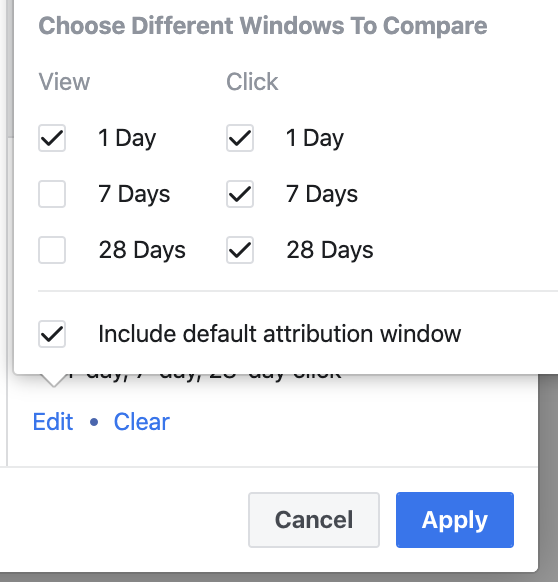 Now, we see that half of the sales happened within a day of viewing my ad and the other half within 28 days of clicking.

Of those who converted after clicking, 11 were within the first day, 6 within days 2-7, and 5 were within days 8-28.
If you were to only count click-through conversions (which would be excessive, but we'll do it anyway), we're still getting sales at $5.21 each. That's pretty darn good!
Bang For Your Buck
Reach campaignsThe campaign is the foundation of your Facebook ad. This is where you'll set an advertising objective, which defines what you want your ad to achieve. More are a great way to get the best bang for your buck. You can spend a very low budgetA budget is an amount you're willing to spend on your Facebook campaigns or ad sets on a daily or lifetime basis. More to reach a highly engaged audience that is most likely to convert.
I spend very little on Reach campaigns, but this is where I get some of my best results. Unfortunately, it's also very difficult to scale this group. I can't simply spend more. Facebook is already reaching as many people as it can. I can't expand the requirements — like to all who visit my website. That would lead to poorer results. I'd need to increase the number of people who visited the landing page.
I often hear from advertisers who want to scale their results. They want to get more conversions, but increasing their budgets isn't leading to those results. This is a great option. Keep doing what you're doing with your current campaigns, but also run a Reach campaign to a very valuable group. Spend just a little bit more to get more sales.
Your Turn
Have you done anything like this before?
Let me know in the comments below!