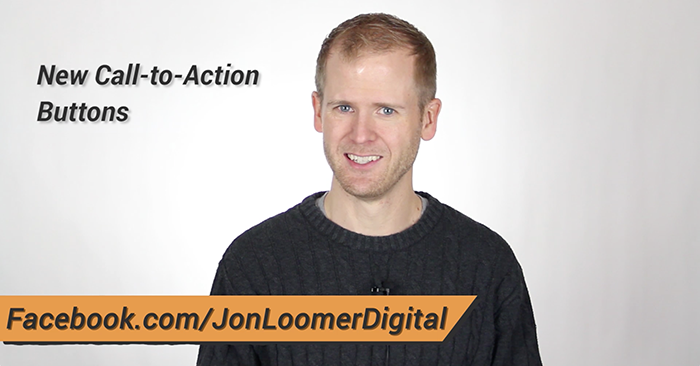 In the video above, I cover the following:
What Facebook Call-to-ActionA call-to-action is a button or link on your ad that suggests the action you want your audience to take. Examples: "Learn More" or "Sign Up." More Buttons Are
Why This is a Big Deal
How to Create Them
Ways to Use Them
Here's an example, if you're curious!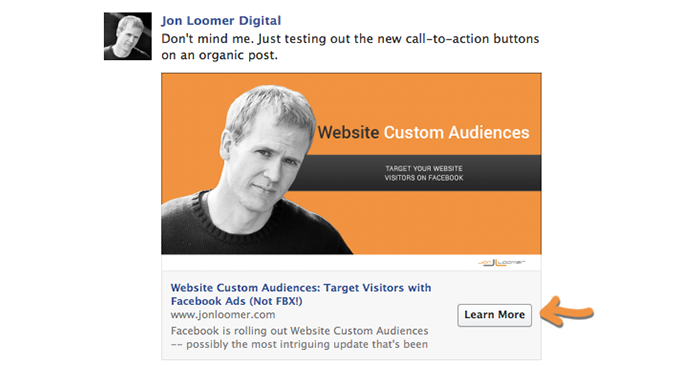 [Tweet "Shop Now. Learn More. Sign Up. Book Now. All you need to know about Facebook's CTA buttons!"]
The Important Links
In the video above, I address several features and topics that could use a bit more explanation. Relevant links are below!
Subscribe to My YouTube Channel!
This is my fourth video blog of 2014, and they are going to keep getting better. I just surpassed 2,500 subscribers and have big plans for the year.