Facebook made a big update to Events Manager recently, and it's resulted in plenty of confusion. One of those points of confusion: Where did my base pixel code go?
Previously, there was a "Set Up" drop-down which was self-explanatory and easy to find. Now, however, it's not so clear or obvious.
Let's walk through where to go now…
First, go to Events Manager from your top left menu in Business ManagerEvery organization should have their own Business Manager to organize their assets (pages, ad accounts, pixels, and more), and then provide appropriate access to those assets to partners. More. You'll see Events Manager under "Manage Business."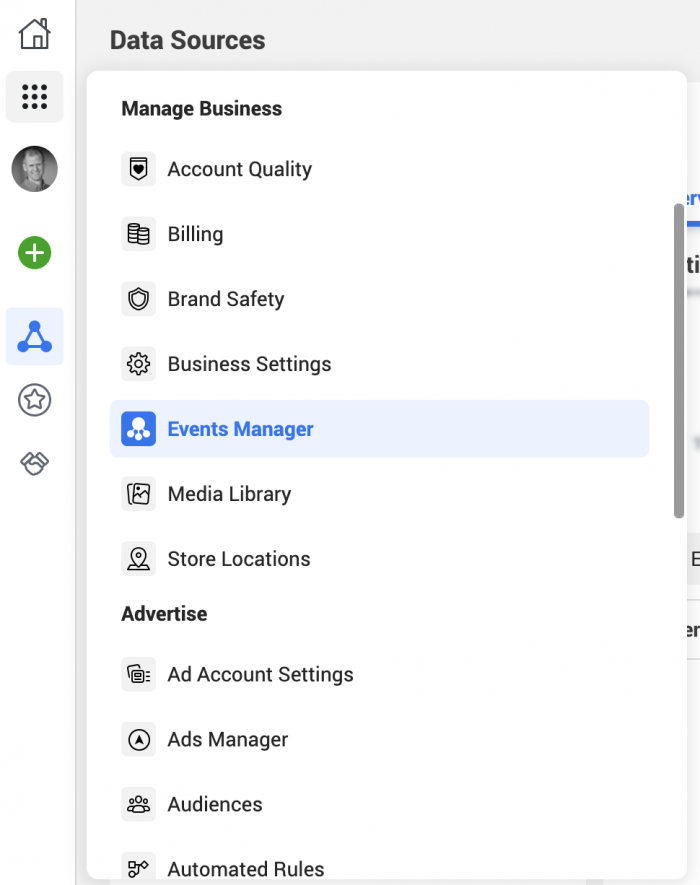 Next, select your pixel under "Data Sources."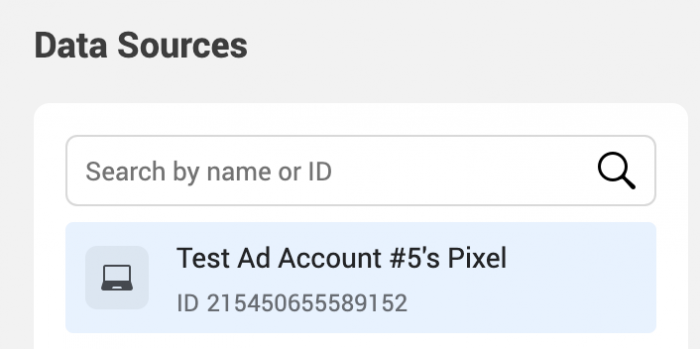 Now, click the "Add Events" drop-down and select "From a New Website."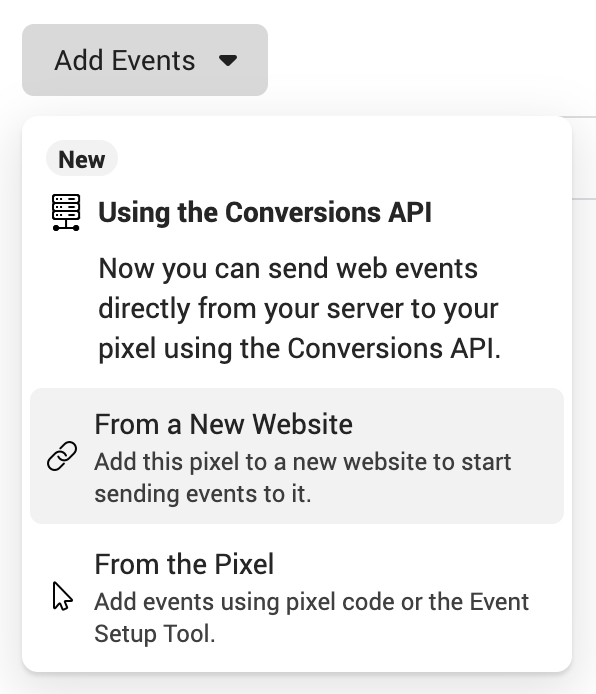 Choose the option to "Install code manually."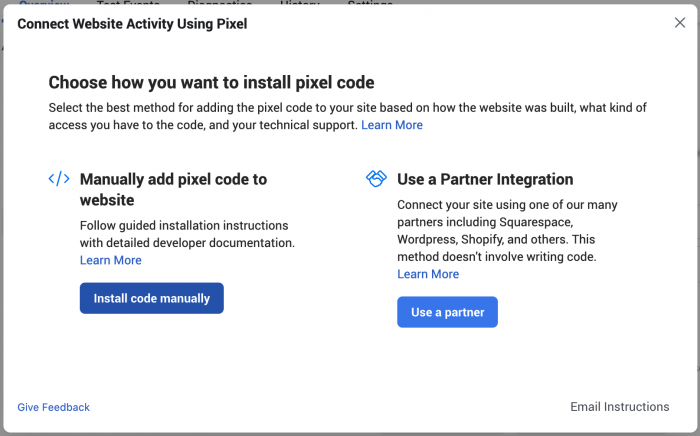 Finally, click the button to "Copy Code."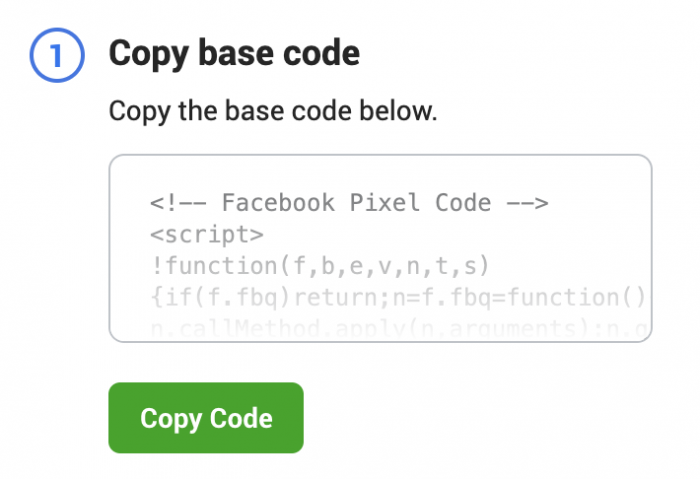 You will want to paste that code before the closing HEAD tag of every page of your website (not just pages where conversionsA conversion is counted whenever a website visitor performs an action that fires a standard event, custom event, or custom conversion. Examples of conversions include purchases, leads, content views, add to cart, and registrations. More occur).
Easy and straight forward? Not really. It was easier before the change.
Here's a quick video, if that helps…
What About Pixel EventsPixel events allow you to track specific actions on your website that can be used for reporting, targeting, and optimization. More?
In case you're also looking for a way to manually create pixel events with parameters (Facebook inexplicably scrapped their tool with the redesign of Events Manager), we have a solution for that, too.
Go here for the Facebook Pixel Event Generator. Select an event and optionally provide parameters, and we'll give you the event code you'll need to use.
Facebook PixelThe Facebook pixel helps advertisers track events that occur on their website and reach people who performed those events with ads. More Basics Video Series
I created a free video series that covers all of the important basics of the Facebook pixel called, naturally, Facebook Pixel Basics. You can register by clicking the link below…
It includes eight lessons covering what the pixel is, why it's important, how it works, how to add it to your website, and how to test that it's working.
Enjoy!
Register For Facebook Pixel Basics Free Video Series