Relevance is an important factor for the success of your Facebook ads. One way to target a relevant audienceThis is the group of people who can potentially see your ads. You help influence this by adjusting age, gender, location, detailed targeting (interests and behaviors), custom audiences, and more. More is by isolating those who viewed the most pages of your website.
Assuming you have the pixel on every page of your website, you can do this. Let's talk about it…
How it Works
When you create a website custom audienceA website custom audience matches people who visit your website with people on Facebook. You can then create ads to show to that audience. More, click the Events drop-down menu and select PageView under "From Your Events."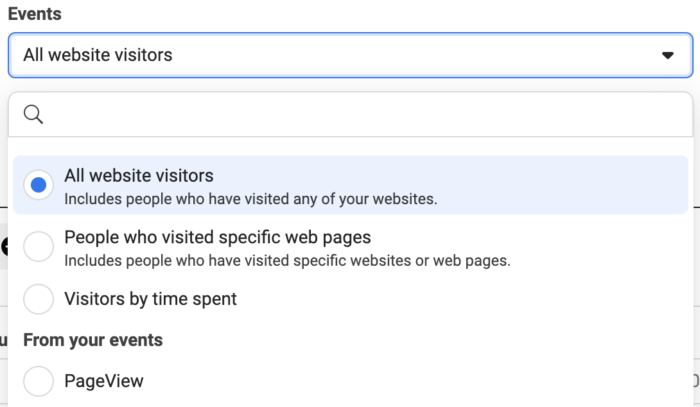 Then click the "Refine by" menu and select "Aggregated Value."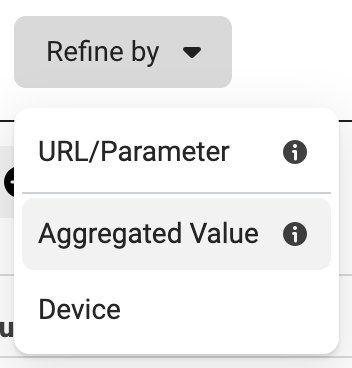 By default, your refinement will be "Frequency" and utilize the logic of "is greater than or equal to" 2.

In other words, your audience will only include those who fired the PageView event at least two times. You can change the logic if you want…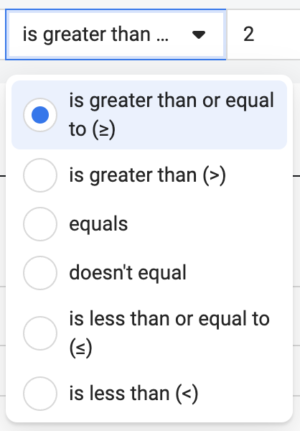 And you can also change the number. I've messed around with this in the past to see how relevant I can get with my audience.
Feel free to experiment!
Audience Size Considerations
Let's assume that you get 10,000 page views per month. If you apply a refinement to limit your audience to those who viewed at least two pages, that audience is going to shrink. And if you refine to three, four, or more, it's going to keep on shrinking.
That's not necessarily a bad thing. Just understand how that works. Your pool is going to shrink as you make the audience more relevant.
One lever you have to counter this is the retention. By default, the audience will be of those who visited your website during the past 30 days.

If you go shorter than 30 days, your audience is going to shrink further. But you could go all the way to 180 days to capture the most visitors who viewed multiple pages of your website during that time.
OptimizationThe Performance Goal is chosen within the ad set and determines optimization and delivery. How you optimize impacts who sees your ad. Meta will show your ad to people most likely to perform your desired action. More Considerations
The starting point for optimization should always be focused on your goal. Don't overcomplicate things. If you're trying for conversionsA conversion is counted whenever a website visitor performs an action that fires a standard event, custom event, or custom conversion. Examples of conversions include purchases, leads, content views, add to cart, and registrations. More, optimize for conversions.
It's very likely you won't have the volume to exit the learning phase. That doesn't necessarily mean that you shouldn't optimize for that action. Try it out and see if you can get good results.
If the audience is just too small, you can consider using Reach optimizationTo access Reach optimization, use the Awareness objective and "Maximize reach of ads" performance goal. Reach optimization allows you to show your Facebook ads to the maximum number of people while using a frequency cap. More to reachReach measures the number of Accounts Center Accounts (formerly users) that saw your ads at least once. You can have one account reached with multiple impressions. More as many people within that small audience as possible.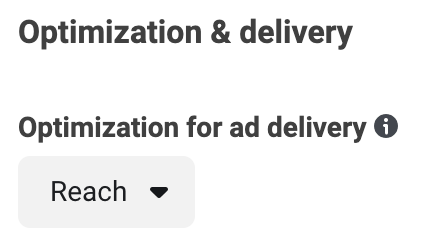 Lookalike Audiences
When you limit a website custom audience like this, the audience is going to shrink. If you lack volume of traffic, targeting like this might not be viable.
But that doesn't mean that you shouldn't create these audiences. You can also use it as a source audience for Lookalike Audiences so that you can target people similar to those who view multiple pages of your website.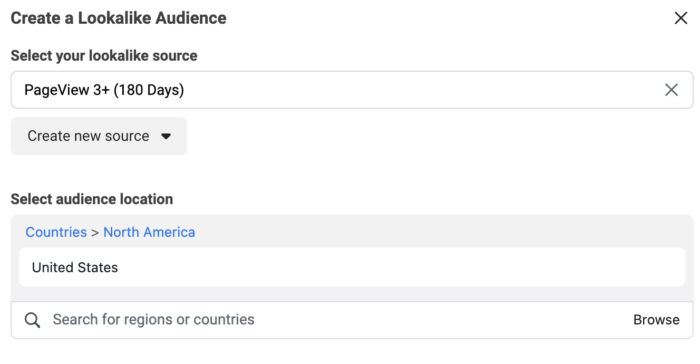 Watch Video
I created a short video about this, too. Watch it below…
Your Turn
Do you create custom audiences like this based on frequencyCalculated as (Impressions/Reach), Frequency is a Facebook ads metric that measures the average number of times users have seen your ad. More? How do you use them?
Let me know in the comments below!