Facebook Lead Ads were launched more than two years ago, and they've been an important tool in my advertising toolbox. However, there's been one minor annoyance with these ads: The thank you screen.
That annoyance is no more. Let's take a look at what has changed…
The Old Thank You Screen
First, here's a quick refresher of how Facebook Lead Ads work…
A Facebook Lead Ad looks like your typical link ad within the news feed.
But when you click the ad, something amazing happens. Instead of loading an external landing page, it immediately opens a form…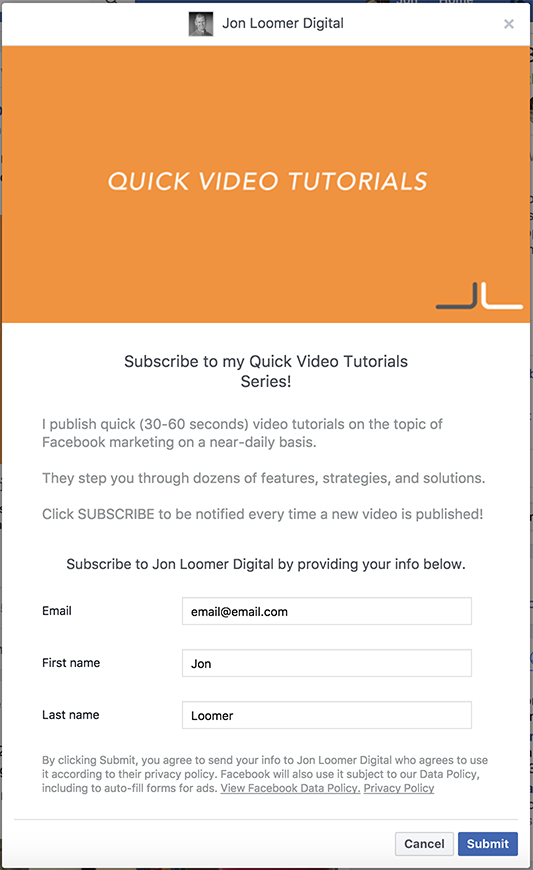 Facebook auto-fills the first name, last name, and email address from the user's profile (who can edit it if they want). Just click "Submit" and you're good to go…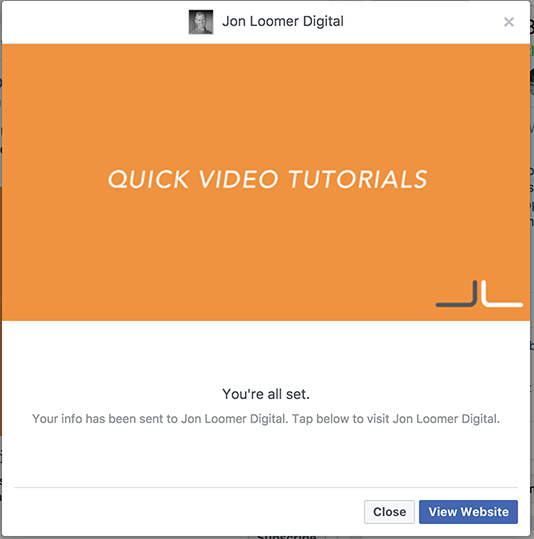 Above is the "thank you" screen. The problem with that "thank you" screen is that the advertiser couldn't customize it.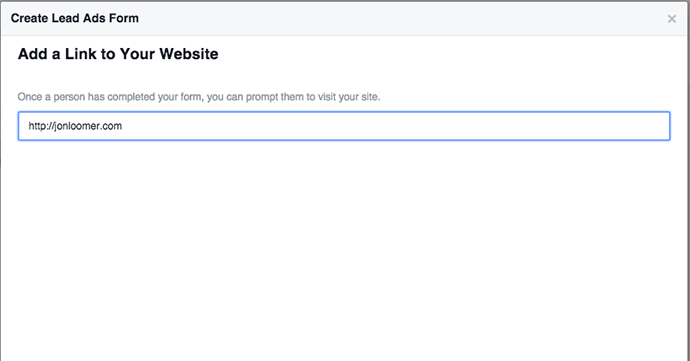 While the advertiser could link directly to the item that was being requested, the user had very little incentive to tap the button below since they wouldn't know why that would be important.
In the old version, delivering what was requested in the lead form needed to be done through email. Since users did not consistently click that button (or know why they should), advertisers needed a third party tool to sync their lead forms with their CRM to then promptly deliver this content to the subscriber.
The New Thank You Screen
Here's what the process for creating a Facebook lead form thank you screen looks like now…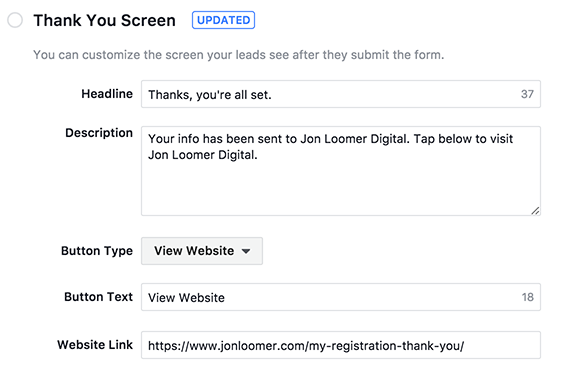 Let's imagine you're delivering an ebook or something that needs to be downloaded. Previously, an email would have been sent to the subscriber with a link to download that content. While you could have used that link in the prior thank you page, there was no way to communicate to the user that they needed to click that button.
Now, we can make that clear…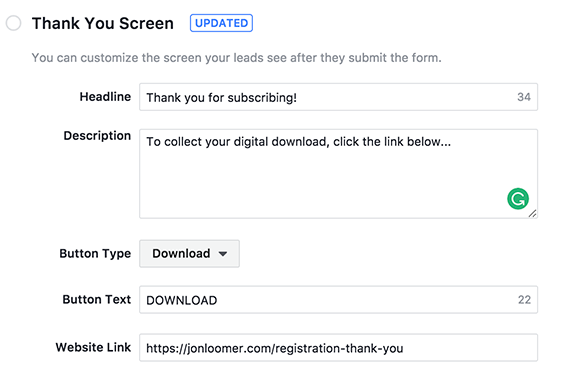 The thank you screen will look like this…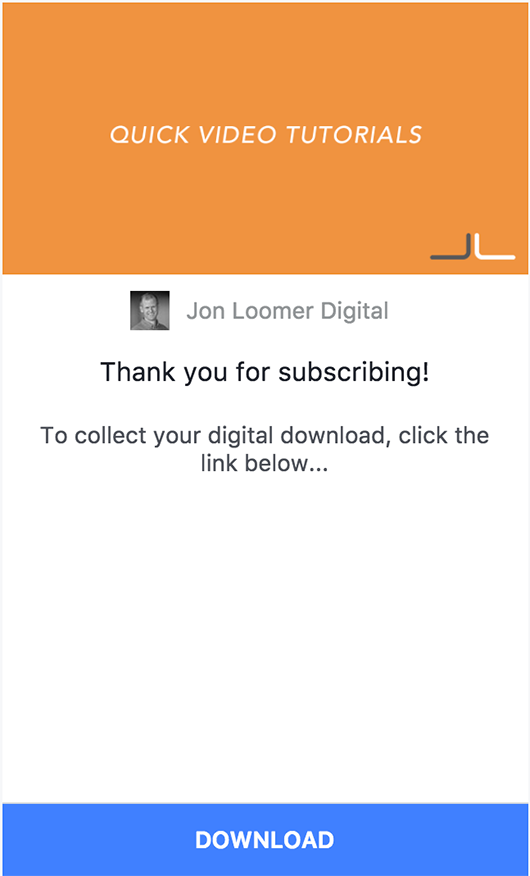 View Website vs. Download
One interesting part of this update is that there is a drop-down menu to select a button type. You can select from "View Website" or "Download."

That certainly sounds interesting. Does that mean that you can either send a user to the thank you page or have the button trigger a download? For that to work, Facebook would need to host the digital content.
Well, unfortunately, what you select here appears to make no difference whatsoever right now. If you select the "View Website" option, you could still customize the button to read "Download" and have the button direct a download from your website…

If you select the "Download" option instead, you still need to provide a URL…

Selecting the "Download" button type doesn't appear to add any new functionality. Maybe I'm missing something. It could be an oversight on the part of Facebook. Or maybe there are plans to eventually make that "Download" button type truly functional.
You Should Still Sync Your CRM
This update allows subscribers to immediately access the content they requested. If you prefer not to sync leads to your CRM with a third party tool (it's typically an additional expense), doing so manually is now more plausible.
However, I recommend that you continue to sync your leads with your CRM to also deliver that content promptly via email.
There's no guarantee that the subscriber will receive your email. They may provide an address they rarely use. Maybe your message is flagged as spam or moves straight to a separate inbox. This update improves deliverability.
Your Turn
As a result of this update, I'm in the process of updating my forms. Do you have it yet? What do you think?
Let me know in the comments below!