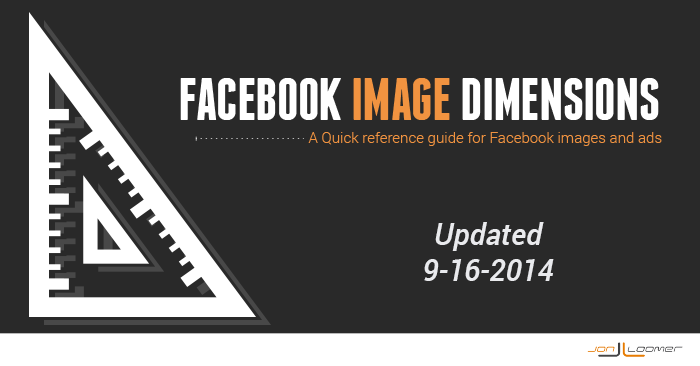 NOTE: This infographic has been updated! Get the 2015 version here!
Want this infographic as a PDF? Subscribe below!
What is the size of the Timeline Cover Photo? What is the recommended upload size of a link thumbnail? How do the dimensions differ for an uploaded image depending upon whether it's on the Timeline, desktop News Feed, sidebar or mobile?
The truth is that it's impossible to keep up with it all. That's why I had this handy infographic created!
Like this infographic? Share it! Hover over the graphic to share to Pinterest. Or you can snag the embed code at the bottom of this page to share it on your website.
[Tweet "UPDATED: Every Facebook advertising and marketing image dimension in one place! Download the PDF here…"]