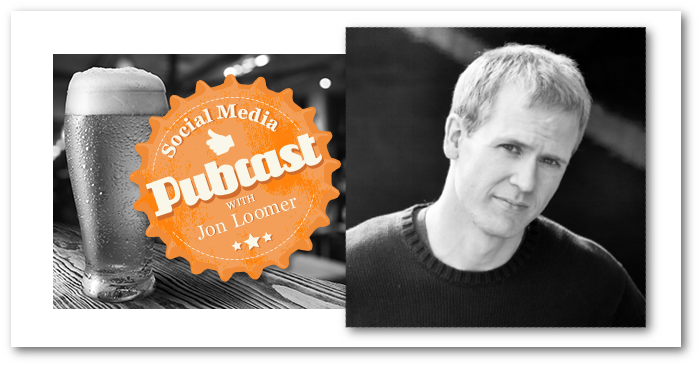 Facebook's changing, and so am I! Lots to talk about on this week's Pubcast. So pop a bottle! Let's do it…
Become a Featured Fan on the Pubcast!
I'm always on the lookout for new ways to grow the Pubcast while also giving back to you — the listener! That's why I created the new "Featured Fan" segment.
Go to JonLoomer.com/awesome to learn how you can be featured — your actual voice! — on the next episode of the Pubcast.
Transition to Infusionsoft
My business is growing… FAST! And as a result, I am transitioning to Infusionsoft to take my marketing automation to another level.
Some people call it Confusionsoft, and I now know why! While it's an incredibly powerful tool, it's also a bit overwhelming what you can do with it.
And since I really don't have the time necessary to do all I need to do to make it awesome, I'm on the lookout for a VA with Infusionsoft experience — not just experience, but expertise!
Is that you? Send me a message!
Mini-Webinar
You may have heard, but I decided to start a new weekly mini-webinar called Do Awesome Things. It's every Wednesday from 4-4:30 EST and the format is extremely casual.
The purpose: Catch you up on all of the latest news on Facebook! For the first 15 minutes, I cover what you need to know along with providing a weekly tip. For the final 15 minutes, I answer your questions.
Social Media Success Summit
I was honored to be a speaker this week for the Social Media Success Summit, Social Media Examiner's virtual conference. It was absolutely awesome!
However, this is definitely a weakness of mine, and one reason I started my podcast as well as my mini-webinar. As a result, I wanted to talk about how I'm sorting through my own fears and weaknesses and moving forward.
Ad Create Flow Updated
As you know, Facebook has updated ad creation design within both the self-serve ad tool and Power Editor for an objectiveThe objective reflects the goal you want to achieve with your advertising and is established at the campaign level. More focus. You can read my overview of the changes here.
I find the change — particularly in Power Editor — to be pretty worthless. But certainly tune in for my thoughts on what Facebook did and how I feel about it.
New Insights
Facebook has completely rolled out the new Insights to all users! But a surprise that accompanied this change was an update to the exports.
Take a listen for more on this!
3 Facebook Metrics that Don't Mean What You Think They Mean
While we're talking about Insights, I figured this was a good time to talk about the Facebook metrics that don't mean what you think they mean — as well as go on yet another rant about ReachReach measures the number of Accounts Center accounts (formerly users) that saw your ads at least once. You can have one account reached with multiple impressions. More!
Listen!
Great show this week! So take a listen below. And don't forget to submit your question to become a featured guest!