Back in 2017, Facebook announced campaign budget optimization. They pitched it as an "easier way to maximize campaign results."
The purpose of this post is to explain what campaign budgetA budget is an amount you're willing to spend on your Facebook campaigns or ad sets on a daily or lifetime basis. More optimizationThe Performance Goal is chosen within the ad set and determines optimization and delivery. How you optimize impacts who sees your ad. Meta will show your ad to people most likely to perform your desired action. More is, how it helps, and how to use it.
Let's take a closer look…
What is Campaign Budget Optimization?
Using campaign budget optimization (also known as CBO), Facebook advertisers set a budget at the campaign level that will then be optimized to distribute across ad setsAn ad set is a Facebook ads grouping where settings like targeting, scheduling, optimization, and placement are determined. More to favor the highest performers.
Let's back up…
Normally, you set daily or lifetime budgets at the ad set level.

In the example above, Facebook will attempt to spend $20 on a daily basis, regardless of performance.
Let's say that you have one campaign with three ad sets, and you want to spend $30. You may assign budgets equally like this:
1. Ad Set 1: $10
2. Ad Set 2: $10
3. Ad Set 3: $10
The advertiser determines that distribution, regardless of performance.
When using campaign budget optimization, you would first set a $30 daily budget for the campaign. Facebook will then distribute that budget to provide optimal results — based on the performance of each ad set.
Here's a visual example, from Facebook: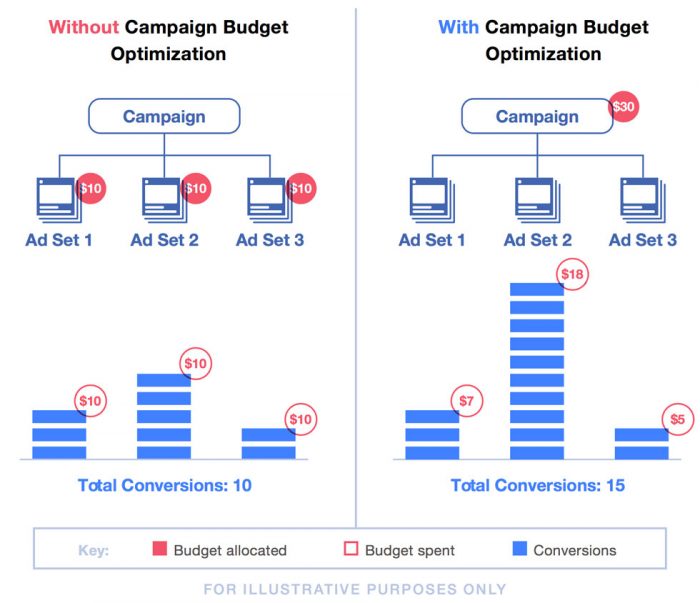 In this example, an advertiser might spend $30 to get 10 conversionsA conversion is counted whenever a website visitor performs an action that fires a standard event, custom event, or custom conversion. Examples of conversions include purchases, leads, content views, add to cart, and registrations. More without campaign budget optimization. But with it, Facebook can allocate more of the budget to the second, or highest performing, ad set.
Like this:
1. Ad Set 1: $7
2. Ad Set 2: $18
3. Ad Set 3: $5
In that case, the campaign results in 15 conversions.
This process is similar to how Facebook distributes budget between multiple ads within a single ad set. Only this time, we're dealing with ad sets in a campaign.
Note that this isn't split testingSplit testing (or A/B testing) allows you to test changes in Facebook variables like ad creative, audience, or placement to determine which approach performs best. More. Facebook doesn't find a winner and allocate all of your budget to one ad set. They simply distribute more or less budget based on how an ad set is performing compared to the others.
Along those lines, there can be overlap between ad sets. Don't expect Facebook to sort that out for you. If you want to avoid overlap, you need to use the split testing feature or apply specific exclusions.
Clearly, this is a feature that is most beneficial when running campaignsThe campaign is the foundation of your Facebook ad. This is where you'll set an advertising objective, which defines what you want your ad to achieve. More with multiple ad sets. It wouldn't make sense for a single ad set.
Campaign budget optimization is eligible for all objectivesWhen you create a campaign, one of the first things you'll do is select an objective. The campaign objective is your ultimate goal. Your selection will impact options, including optimization and delivery. Options include Awareness, Traffic, Engagement, Leads, App Promotion, and Sales. More.
Campaign Budget Optimization: Campaign Level
When you create a campaign, you'll have the option of turning on campaign budget optimization (it's off by default)…

Click the slider button to turn campaign budget optimization on.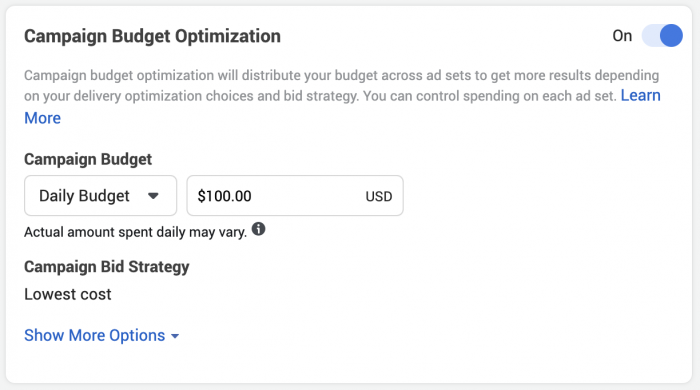 By default, the "Lowest Cost" campaign bid strategy will be selected. But, you can change that if you'd like. Just know that it will apply to all ad sets within this campaign.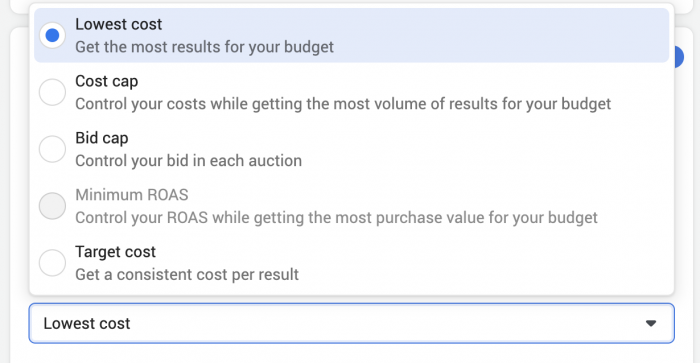 You'll be able to set a daily or lifetime campaign budget that will be used across ad sets…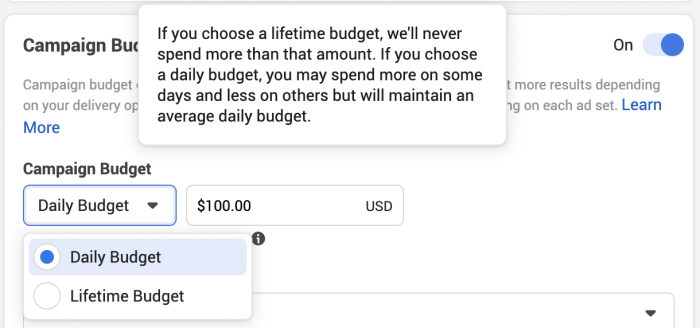 As indicated in the tooltip, a lifetime budgetAdvertisers have the option of setting a daily or lifetime budget. A lifetime budget lets you set a spending limit for the lifetime of an ad set. Meta will attempt to evenly spread the amount you spend across the dates that you've selected. More means you'll never exceed that amount during the lifetime of your campaign.
If you set a daily campaign budget, you may spend more or less than that amount on a daily basis, but it will average out to that daily budget.
Campaign Budget Optimization: Ad Set Level
Since you set the budget at the campaign level when using campaign budget optimization, you no longer need to do so at the ad set level…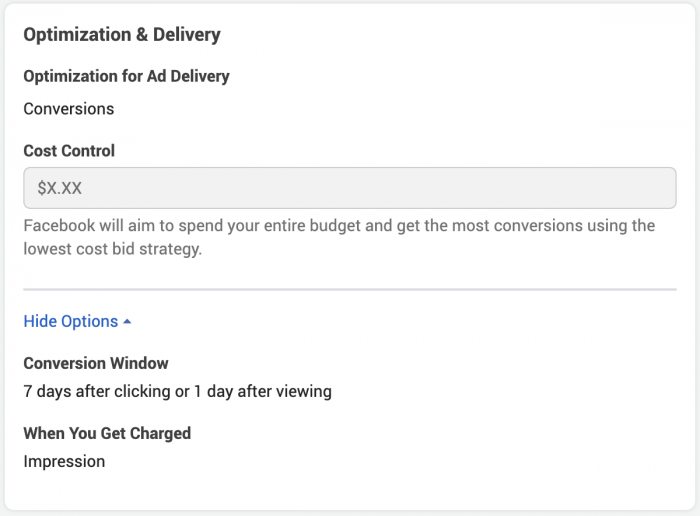 However, maybe you want a little more control over how Facebook distributes your budget. If so, you can set a daily/lifetime minimum or maximum.
Buried within "Budget and Schedule" is an optional Ad Set Spend Limits setting, which is off by default. Click to edit it.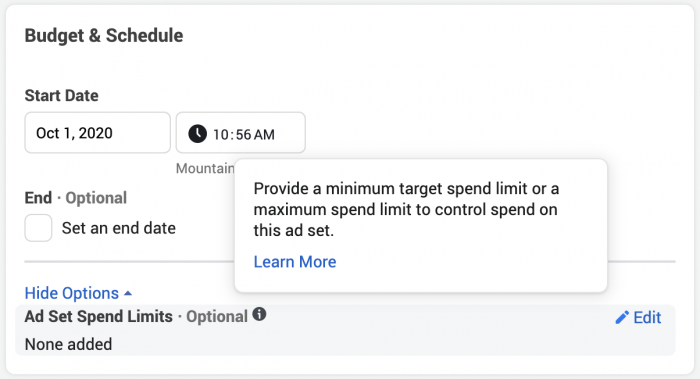 If you assign a minimum, Facebook will do what they can to reachReach measures the number of Accounts Center Accounts (formerly users) that saw your ads at least once. You can have one account reached with multiple impressions. More it. However, keep in mind that many factors can prevent that from happening.

Facebook will honor the maximum, however, preventing ad set spend from exceeding an assigned limit on a daily or lifetime basis.

Facebook doesn't recommend using the maximum since it may prevent you from getting the best possible results. But a minimum could be helpful if you have budget requirements for a particular audienceThis is the group of people who can potentially see your ads. You help influence this by adjusting age, gender, location, detailed targeting (interests and behaviors), custom audiences, and more. More.
Should You Use Campaign Budget Optimization?
Like any feature, I'm not going to give you a universal answer to this. You should try it to see whether it works for you.
That said, Facebook says campaign budget optimization is best under these conditions:
Set a campaign-level budget and have some flexibility in how that budget is spent across the ad sets in their campaign
Get the most results possible from their campaign
Simplify campaign set up and save time by reducing the number of budgets they have to manage manually
Think about your campaigns. Do you create multiple ad sets? Do you have flexibility in how you distribute budget across those ad sets? This may be a good option for you.
Here are a couple of specific ways that I've used it…
OPPORTUNITY #1: PROMOTE BLOG POST
Every time I write a blog post, I create a campaign promoting that blog post. Occassionally, I create a campaign with three ad sets for the following audiences:
Warm Audience (Website Custom Audience, Page EngagementThe total number of actions users took on your Facebook Page and posts that were attributed to your ads. Page engagement can include liking your Page, reacting to a post, checking in to your location, clicking a link, and more. More Audience, Email Custom AudienceA customer list custom audience is created by uploading a customer list that Facebook matches with users so you can target them with ads. More)
Warm Audience + Interest Expansion
Interests
I'll assign a $100 daily budget and allow Facebook to optimize to determine how that budget should be distributed.
OPPORTUNITY #2: PROMOTE QUIZ LIBRARY
I have a quiz library that I promote continuously with lead ads, consisting of multiple ad sets for each audience.
Often I see that Facebook doesn't distribute the budget the way that I'd expect, sometimes leading to better results in the process.
Should You Use Ad Set Spend Limits?
Personally, I find the use of ad set spend limits to be counterproductive. If you use campaign budget optimization, you are trusting Facebook with distributing your budget optimally across ad sets to get the most results. Setting minimums and maximums could interfere with execution.
If over time you notice issues with campaign budget optimization and budget distribution, you can experiment with setting these. I just wouldn't recommend it from the start. See how it works over time first.
A Default Option?
Back in 2019, Facebook had planned to make campaign budget optimization the default. In other words, you would not be able to switch this off. Whether in reaction to advertiser revolt or not, Facebook backed off of this stance and CBO remains optional.
Your Turn
Have you experimented with campaign budget optimization? What results are you seeing?
Let me know in the comments below!