There have been plenty of conversations recently related to the topic of ad creative and how it's THE most critical differentiator for Facebook/Instagram account performance. I've talked about it on my podcast and dozens of listeners and industry colleagues contacted me saying that ad creative is the most important lever they pull, week in and week out.
Many marketers agree that compelling creative is more important than bidding, audienceThis is the group of people who can potentially see your ads. You help influence this by adjusting age, gender, location, detailed targeting (interests and behaviors), custom audiences, and more. More diversification, and funnel mapping, so if that's truly the case, how are we all supposed to stay on top of things? How many new pieces of creative should we be testing? What new placements should we mix in? What other variables should we keep in mind when it comes to testing? How long can ad creative run without being updated? Questions abound!
We'll be covering these questions and much more in our upcoming course: Ad Creative Mastery. Join us!
In the meantime, here are four steps you can take right now to crank up your creative and keep your accounts on track.
#1 Prioritize User-Generated Content
Here's the hard truth: the sheer volume of ad creative we all should be testing these days is enormous. Facebook recently publicly announced that of their top-performing direct-response accounts, the key commonality among them was they created and tested 11X more creative than less successful accounts. In short, always be testing — even when you think you don't need to!
Thankfully, generating and testing ad creative is easier than ever nowadays. Relying on fans and loyal customers for their winning creative is a solid bet; their glowing reviews and positive feedback certainly help make creative imagery come across as extra compelling. Additionally, with just a smartphone, marketers can snap quick, undoctored photos, making the creative look and feel like user-generated content.
Pierson Krass, Founder of Red Giant Growth Advisors, says…
Right now UGC, or content that appears to be UGC,  is performing the best for us across all of our consumer brand clients. Platform-native content that's relatable but still has an inspirational or aspirational tone is what we're going for. The trick is finding the balance between the UGC style while still art directing enough to get usable ad assets. We've spent a lot of time trying to dial-in that process with our content division.
If you've never created UGC, you just need to pull together two things: creative from your community and their reviews! For example, have you looked at how your Instagram fans are even tagging your brand? Just look under "tagged."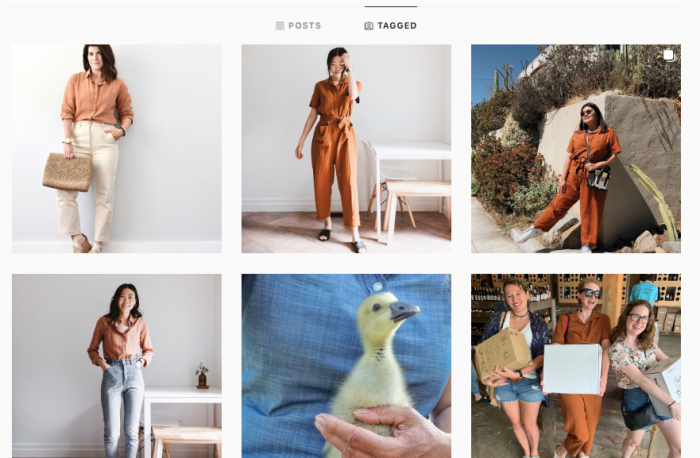 Then you can check out your reviews on your site.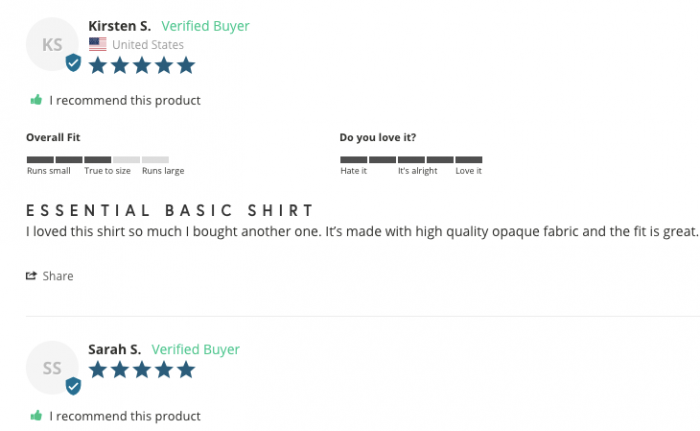 Then… combine the two!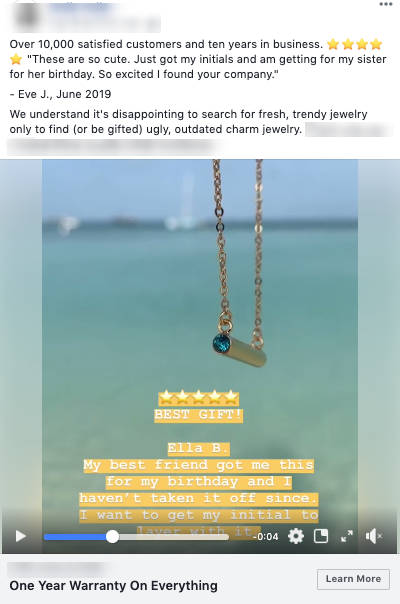 #2 Establish a Winning System
Another key aspect of compelling creative is to establish a winning system.
Ask yourself these questions:
How do I obtain new ad creative from my clients?
What's the typical turnaround time?
Do the images meet my expectations or do they always need editing?
Where are the friction points in the process?
In an ideal world, you would be adding new creative assets to your funnel at least twice a week. If you're spending more than $50,000 per month in an account, it should be even more. If you don't mix in fresh creative, you risk getting to the point where a creative is working and then BAM, it just stops being effective.
[Wonder what types of creative are really working right now? Join our upcoming course!]
In my experience, one of the easiest systems to establish is a Slack channel where you can share ideas back and forth with your clients. It allows you to quickly exchange suggestions and screenshots, and clients can upload creative pics right from their phones. Even with professional photo shoots, you can bring the photographers into the Slack channel and they can participate in the discussion.
Molly McCarty, VP of Client Services at Blackbird PPC, uses a similar system with her clients.
When I first start a new engagement with a client, I ask for a Box folder of all their existing creative. I then will look for any holes in what they provide — are there product images and lifestyle images? Are there outdoor and indoor shots, etc.? Based on what we may or may not have, I send over a "wish list" of the creative we would most like to get if/when possible. From there, I put together a creative testing doc that outlines what we will be testing for each week of the engagement. This will also function as a creative testing roadmap. All creative tests are data-driven, meaning if we test product vs. lifestyle, we will look at final CPA to determine the winner and apply that learning to future tests.
#3 Try Out New Placements and Sizing Options
Another important aspect of winning creative is placements and sizing. Instagram and Facebook feeds are still the most prominent placements for an advertiser to go, however, there are new placements like Instagram stories that create plenty of other opportunities.
My friend Susan Wenograd recently dove into this topic:
In general, I try and allow Facebook's algorithm to do its thing in placements, so I don't separate them out too much. However, I do make an exception with Instagram stories. They are a consistent performer, but I find the budgetA budget is an amount you're willing to spend on your Facebook campaigns or ad sets on a daily or lifetime basis. More can still get eaten by feeds. I almost always run stories separately to ensure I can max out the budget there while leveraging the strengths of the ad unit, as it has amazing stand-alone features.
Instagram stories as a standalone placementA placement is a location where your ad is shown. Examples include Facebook's mobile Feed, Messenger, Instagram feed, Audience Network, right-hand column, and more. More in the mid-to-lower part of the sales funnel can have a really huge impact. If you are not specifically creating Instagram story content, I highly recommend doing so immediately.
You can also use Facebook's new tool called "asset placement customization" that allows you to separate ad creatives by placement within the same ad setAn ad set is a Facebook ads grouping where settings like targeting, scheduling, optimization, and placement are determined. More. This is a very helpful tool as the aggregate for your results are still seen at the ad set level.
#4 Keep Testing
A common pain point for advertisers is testing. As stated above, testing is critical, and we all need to be doing it a LOT. But that said, testing can be very time consuming and labor-intensive. To make things easier, you can try out Facebook's split testingSplit testing (or A/B testing) allows you to test changes in Facebook variables like ad creative, audience, or placement to determine which approach performs best. More tool, but this tool honestly isn't ideal for direct response since it can take a long time to generate meaningful results.
When it comes to testing, ask yourself:
What are you actually trying to understand with your creative tests?
What information do you need to know and why?
Your answers will help inform what testing approaches you take. Here are two of the most common approaches:
Cadence testing: You launch two ads in one ad set, each featuring a different creative asset. Then you turn them off after two days and start two new ones, and the process repeats itself. Review the results to see what type of creative won out.
Dynamic creative testing: This new option allows you to test different creative types, images, videos, and slideshows along with different lines of copy in one ad set. Facebook then combines them and allows you to see which combinations performed the best overall.
Not only is dynamic creative testing the most efficient route and less time consuming for advertisers, the ads algorithm is currently rewarding it. You're getting better pricing and still learning at the same time.
David Herrmann, Founder of Herrmann Digital, recently noted…
The key with dynamic creative testing is to start with the copy as the control and test creative first. Once Facebook determines the winning creative, then you can start testing copy and using creative as the control.
Your Turn
What other strategies do you use to test out and optimize your ad creative? Let us know in the comments below!
Jon and I will cover all of these tips and much more in our upcoming class.  We'd love to have you join us!