If you manage ads for clients, you may need to get approval prior to the ads going live. How do you create and share these mockups?
There are two primary ways that I recommend. What you use depends on your needs and comfort level.
Let's discuss…
1. Share an Ad in Draft
Once you've created an ad that is in "draft" status, you can share it.
At the top right, click the drop-down that will give you an option to "Share a Link."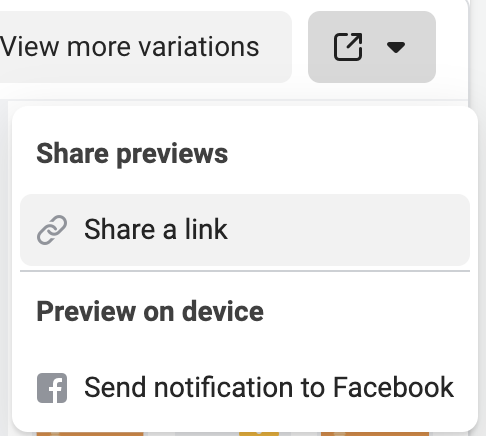 You'll then be able to give others access to that preview by toggling link sharing "on."

Once you turn link sharing ON, you'll be able to determine whether the preview link can stay active for 30 or 60 days. Your sharable link will expire after that period of time.

You will then be given a link that you can share with your client.
2. Use Creative HubCreative Hub allows advertisers to craft drafts of ads that they can share with clients prior to going live. Once approved, drafts can be imported into ads in Ads Manager. More
If you go to the hamburger menu at the top left of Ads Manager, you will find Creative Hub within the Advertise section.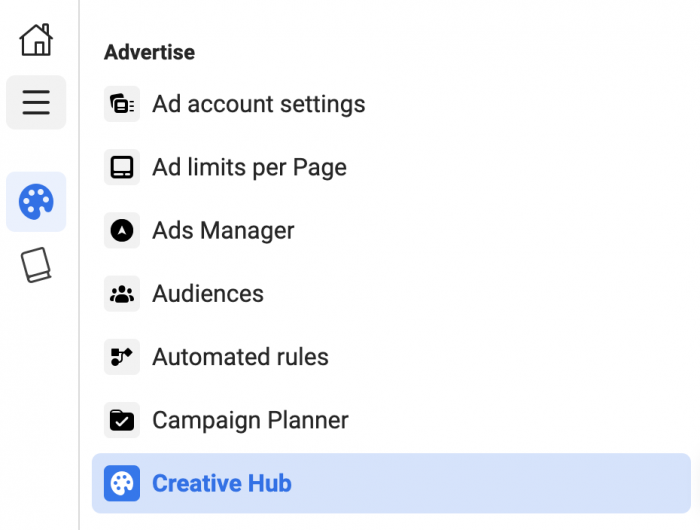 There, you can create a mockup in much the same way you'd create an ad.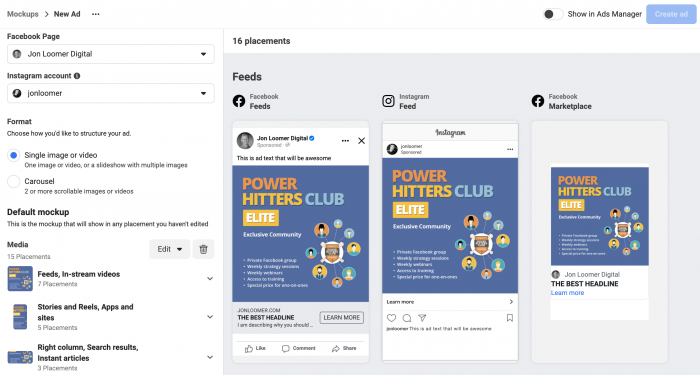 When you're done, you can share that mockup with your client.

You'll again need to turn link sharing on in the same way as before.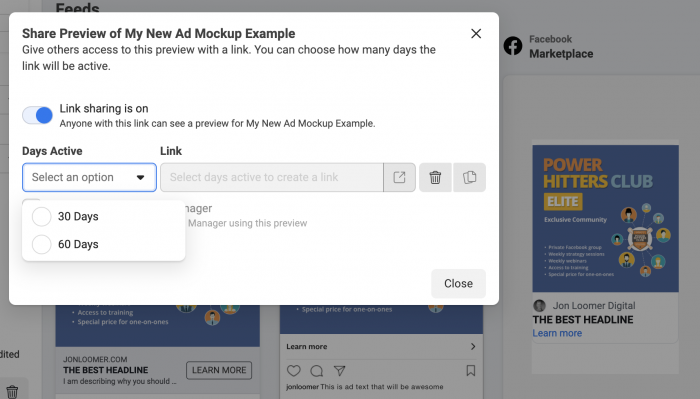 If your client approves the mockup, you can then toggle "Show in Ads Manager" within that mockup in Creative Hub.

Then, when you create an ad in Ads Manager, you'll have the option within Ad Setup to "Use Creative Hub Mockup."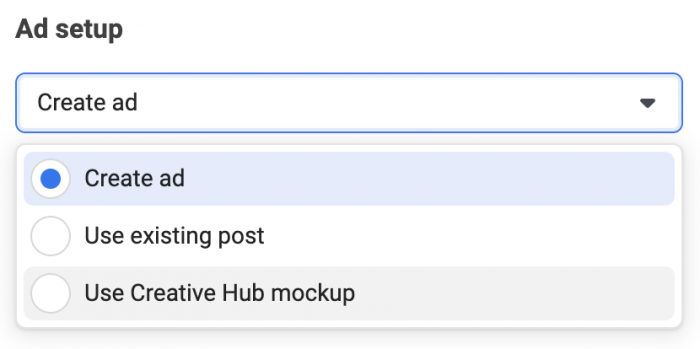 You will then be able to import the mockup into your ad.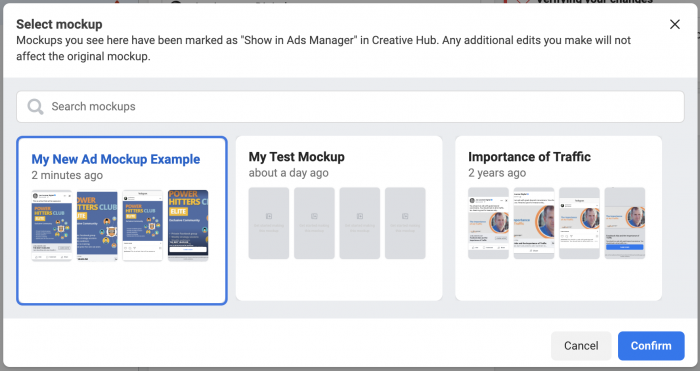 Advantages and Disadvantages
Like everything, each approach has its own advantages and disadvantages.
The one limitation of Creative Hub is that not all formats are available (lead forms and Instant Experience, for example).
The primary limitation of sharing ad drafts is that you'll need to keep your ad in draft while your client reviews it. This can get complicated when you publish other ads since you'll need to make sure to keep that ad in draft. But, of course, you'll be able to create any ad format in this case.
Your Turn
How do you share ad mockups with clients?
Let me know in the comments below!