There's a troubleshooting tool that can help diagnose and solve a lot of your problems related to conversion events. You can easily view where Facebook conversion events are firing by domain and URL.
Let's take a closer look at where this information is found and examples of how it's so useful…
Event BreakdownBreakdown is a way to get insights into your ad performance related to time, delivery, action, or dynamic creative element. More
To find this information, go to your pixel under Data Sources within your Events Manager.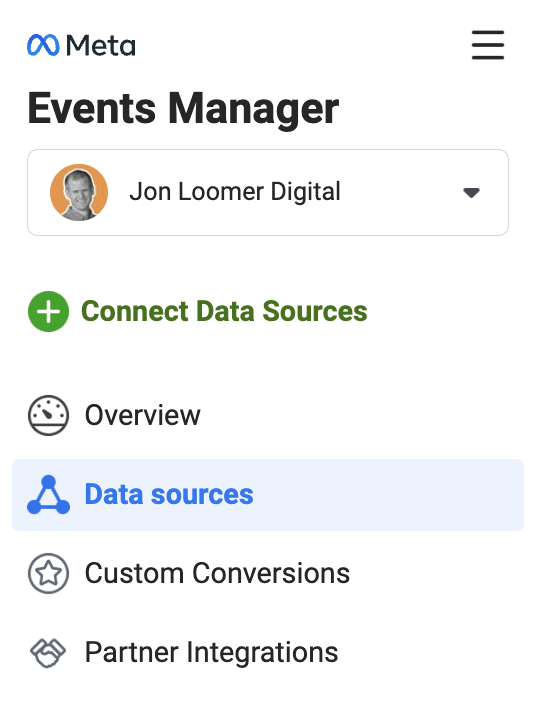 Under your pixel activity overview (the default view of your pixel), expand the event you want to break down.

Then click the "View Details" button. Your Event Overview will look something like this…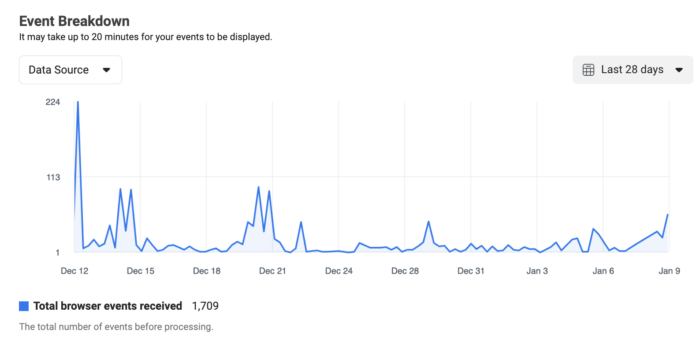 Click the dropdown that defaults to "Data Source."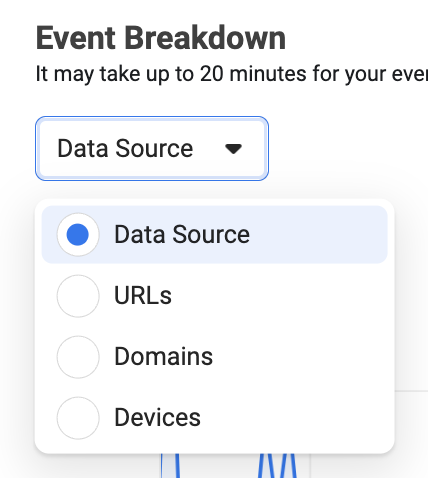 First, let's select "Domains." You may only have one domain here like I do. If your events occur on multiple websites, you may see more.

Next, let's change that dropdown to URLs.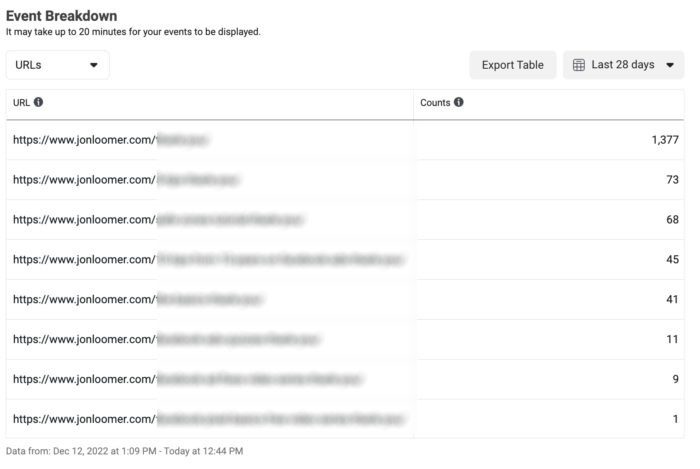 This will be a list of all the specific URLs where the selected event has occurred during the time period you chose. In most cases, these will be confirmation pages.
This is a great summary of how many events you're getting by URL. It can be enlightening information!
What To Do With This Info?
Whenever there are questions about how a pixel is firing, I start here. Some examples…
1. We keep getting leads, but I don't know where this is coming from. How do I find it?
2. Facebook is reporting a ton of complete registration events, but we aren't seeing this on the back end. Where are these happening?
3. We're not getting any purchases from this ad, but I know some are happening. Is the event even firing on this page?
Use this tool to uncover where these events are firing so that you can determine next steps.
I often use this with one-on-one clients who suspect a potential issue with their pixel eventsPixel events allow you to track specific actions on your website that can be used for reporting, targeting, and optimization. More. It's a great troubleshooting tool!
Watch Video
I also recorded a quick video about this feature. Watch it below…
Your Turn
Do you use this feature to view where your Facebook conversionsA conversion is counted whenever a website visitor performs an action that fires a standard event, custom event, or custom conversion. Examples of conversions include purchases, leads, content views, add to cart, and registrations. More happen?
Let me know in the comments below!