Recently, I've been hearing from people who are trying to build an Instant Form for Facebook lead ads using the Custom form type. But, it's nowhere to be found…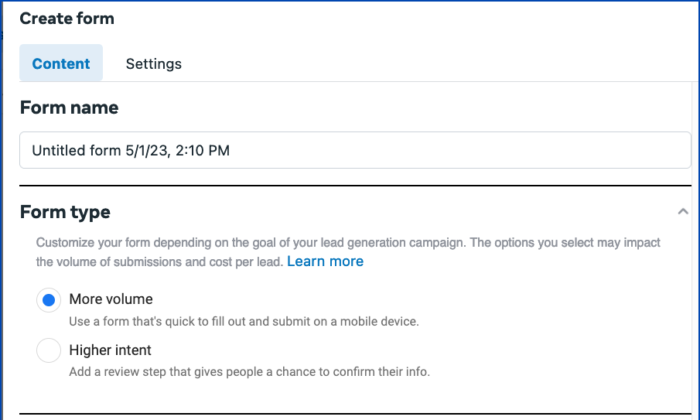 This is weird since the feature has only been around for five or six months, and it's actually pretty useful.
Well, I don't think it's time to panic. Here's what I think happened…
Custom Form Type is Now Rich Creative
Once I heard that the Custom form type was missing, I immediately checked to see if I had it. Well, I don't. Or I do. It's just been changed…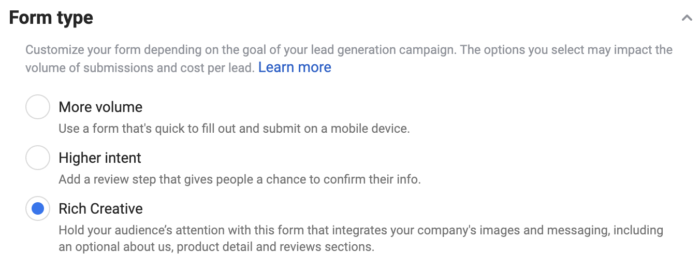 In place of Custom, I'm seeing Rich Creative. And I can tell you with certainty that this provides the exact same functionality as the Custom form type. The name has simply been changed.
So, what's going on? Why don't some people have anything?
I'm no technical genius, but I assume this has something to do with how Meta rolls out changes. They could have just changed the name of "Custom" to "Rich Creative." It seems that instead, the "Custom" form type was first removed. Now, the new "Rich Creative" form type is rolling out.
So, if you don't see anything there, I'm guessing you're in that middle ground. It kinda sucks. But you may need to wait.
I can't imagine that this would impact any ads currently utilizing the Custom form type.
Is It Useful?
As I said at the top, I was surprised that this had disappeared because it was such a new feature and it's actually incredibly useful.
I won't completely rewrite the tutorial for the Custom form type here, but Rich Creative allows you to add a color scheme…

Include benefits…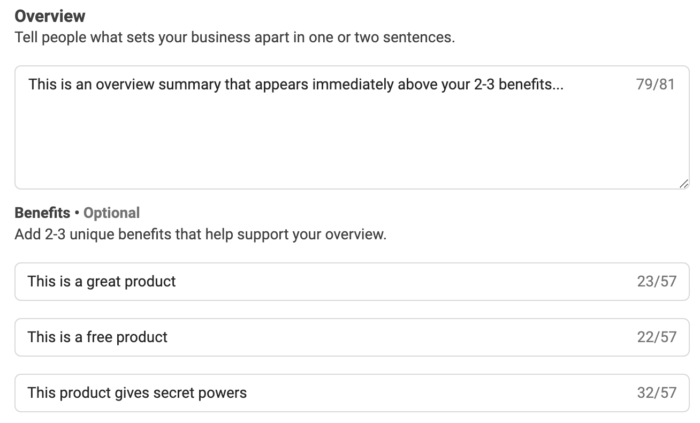 And build your story with up to four new sections…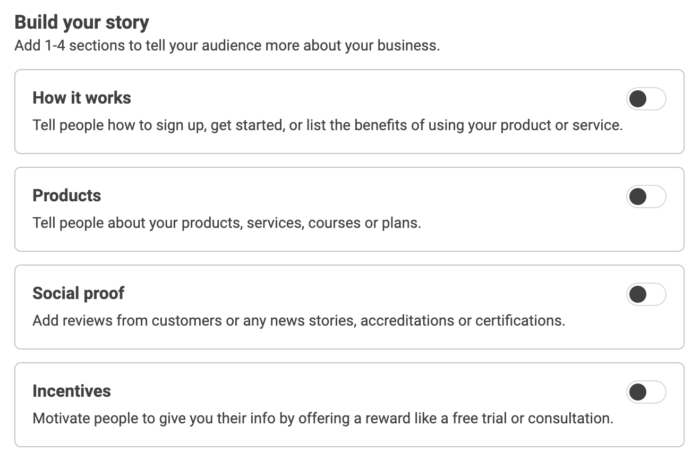 Here's a video of how the final product looks…
When Should You Use This?
Whether it's Custom or Rich Creative, this shouldn't necessarily be used in all cases, as useful as it may be. Most leads collected in exchange for a freebie should use either More Volume or Higher Intent.
Rich Creative is great for improving the quality of your leads because it adds so much more context and potentially several extra steps. You may not need or want that when offering a free ebook, for example.
In my opinion, this is ideal for big-ticket items — especially if you will have a salesperson contact your leads. Immediately, auto sales and real estate come to mind for me, but I'm sure there are many examples of when this could be useful.
Watch Video
I recorded a video about this, too. Watch it below…
Your Turn
Do you have the Custom form type? Do you have Rich Creative?
Let me know in the comments below!