You may not realize this if you follow my Facebook page, but I am very active with Facebook Live right now. But all of the live videos I create are for my Power Hitters Club private Facebook group.
From the beginning (mid-2014), I've hosted weekly webinars for this community. But until January of 2017, I've always used GoToWebinar. I now stream those webinars directly to the private Facebook group via Facebook Live.
I do this with the help of Wirecast, a third party tool. There are many tools you can use for this (I've also used Blue Jeans), but it's currently my tool of choice for this task.
[NOTE: Neither of the third party links above are affiliate links. I'm not recommending a product, only letting you know what I've tried. I have no financial incentive.]
Back in January, I wrote a blog post to explain how I stream webinars via Facebook Live using Wirecast. There is now a nice update to this software that allows you to schedule live streams as well.
Facebook Live Streaming Basics
I won't provide a full tutorial on how to stream to your Facebook page, profile or group with Wirecast because I already wrote that blog post. So if you need it, go read this first.
Essentially, you've been able to stream live video to Facebook in the past, but it was from your phone or — more recently — from your desktop camera. But with the help of third-party software, you can stream content from other devices.
I use Wirecast to stream webinars, but you can use it for plenty of other purposes as well.
Scheduling Facebook Live with Wirecast
Within Wirecast, go to Output Settings…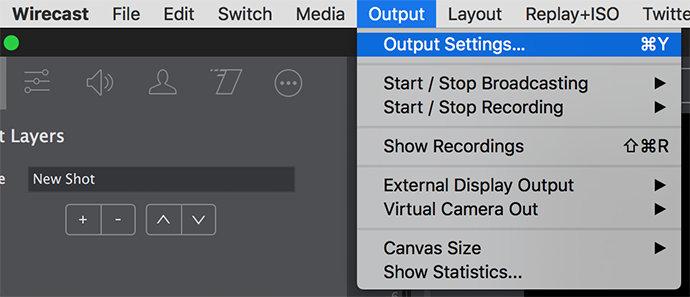 Select Facebook Live…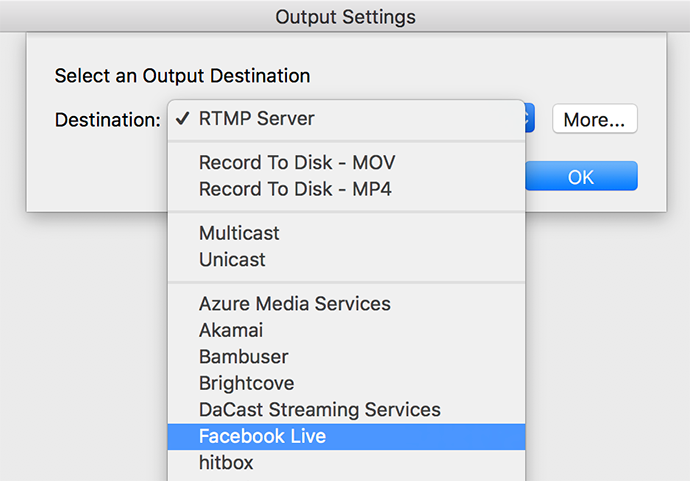 Now Wirecast provides options to "Go Live Now" or "Schedule for Later." We'll want to schedule for later.

You can then select a time that you'd like to run this Facebook Live. It can be anywhere from 10 minutes to one week into the future.

Create a title and description for your Facebook post that will be used both to notify people of the upcoming event and for the event itself when it happens.
Then click "Schedule on Facebook."
You then get details about what to expect. You should verify within your videos that this was scheduled to your page, profile or group. And you should also make sure to start streaming within 10 minutes of the scheduled time.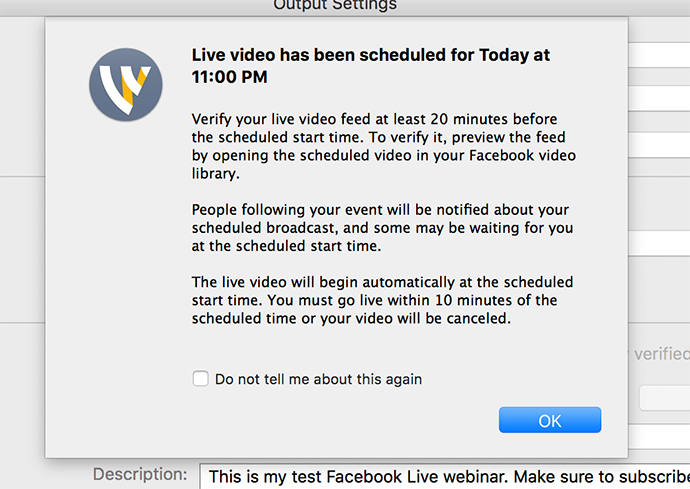 Boom! An announcement of the scheduled Facebook Live appears in news feeds…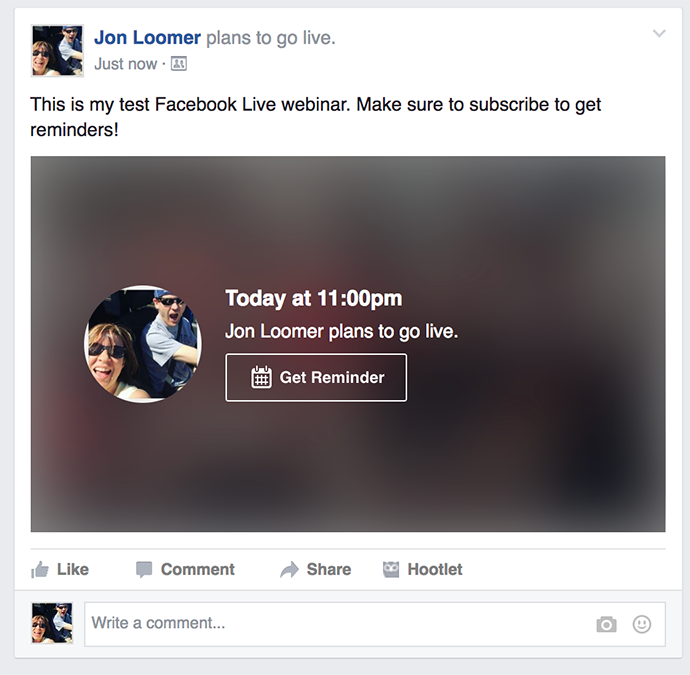 Hopefully, those who see it will click on the "Get Reminder" button. Then it will indicate that a reminder was scheduled.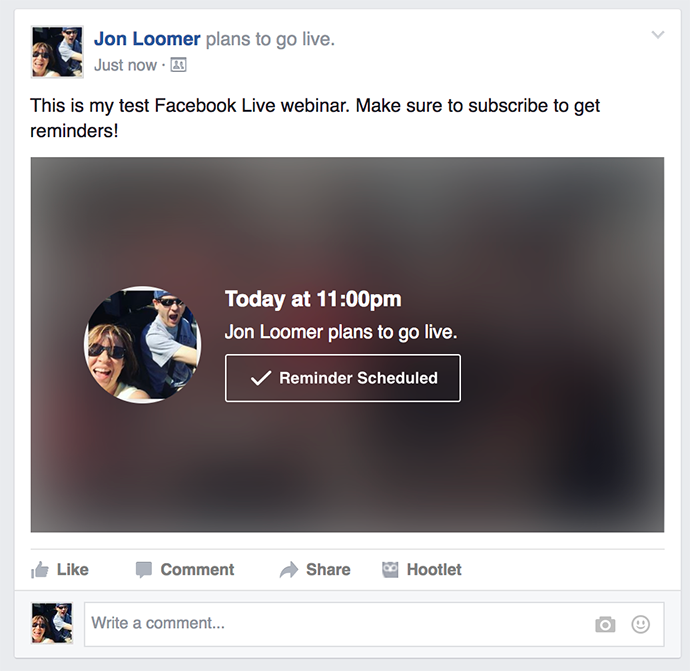 Twenty minutes out, those who requested reminders will get a notification on Facebook…

When I'm ready to start the Facebook Live session, I simply select the scheduled video that I created previously in Wirecast…

Hands-on Experience
I tried this for the first time with the PHC – Elite weekly webinar on Wednesday, and it was pretty awesome. Everything went smoothly. I loved the reminders and notifications.
Something that I didn't expect and kind of liked was that even though I clicked to start streaming three minutes early, Facebook didn't accept it until the scheduled time. And it started right on time.
While this was great for my private Facebook group, the possibilities are pretty interesting for Facebook pages. I've noticed a lot of live videos from marketers lately in my news feed that just aren't getting many views. But if you schedule these out a week in advance and promote with ads and emails, the results could be amazing.
Your Turn
What are your thoughts on streaming Facebook Live with third party software? Have you tried scheduling yet?
Let me know in the comments below!