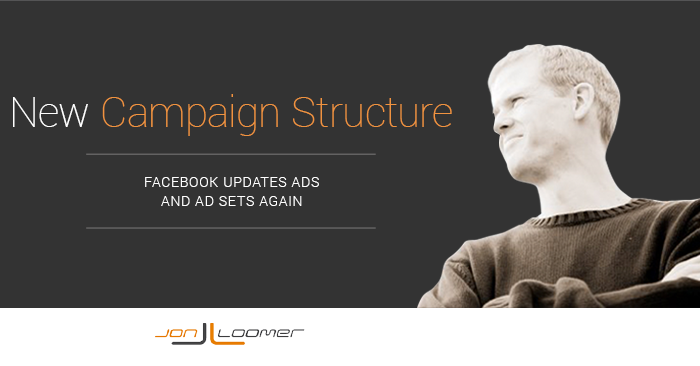 [AUDIO VERSION: I also recorded an audio version of this blog post. Click below to listen. Let me know if this is something you find helpful!]
Patricia Lai of Facebook recently announced within the PMD News Facebook group some changes impacting advertisers and vendors using the advertising API. It's the second change since March that will significantly impact the structure of Facebook advertising campaignsThe campaign is the foundation of your Facebook ad. This is where you'll set an advertising objective, which defines what you want your ad to achieve. More.
The entire announcement can be found here. The purpose of this post is to make sense of the announcement and to help you prepare for the changes.
[Tweet "Facebook is making big changes to ad setsAn ad set is a Facebook ads grouping where settings like targeting, scheduling, optimization, and placement are determined. More and ads starting in September. Here are the details…"]
The Change
You may recall that back in March, Facebook updated campaign structure as follows:
Campaign: ObjectiveThe objective reflects the goal you want to achieve with your advertising and is established at the campaign level. More
Ad Set: Schedule and BudgetA budget is an amount you're willing to spend on your Facebook campaigns or ad sets on a daily or lifetime basis. More
The biggest change at the time was the addition of the ad set. But now Facebook will be changing the roles of both ad sets and ads.
Within all interfaces, structure will be as follows:
Campaign: ObjectiveThe campaign objective is the ultimate goal for your Facebook ad. Your selection will impact options, including optimization and delivery. More
Ad Set: Schedule, Budget, Bidding, Targeting and Placement
Ad: Creative

What It Means
When Facebook first made the change in March, their best practice recommendation was to create ad sets by audienceThis is the group of people who can potentially see your ads. You help influence this by adjusting age, gender, location, detailed targeting (interests and behaviors), custom audiences, and more. More. They suggested that all ads within an ad set be targeted at the same group of people for ideal optimizationHow you optimize impacts who sees your Facebook ad. Facebook will show your ad to people most likely to perform your desired action. More.
This change makes that recommendation official since you will no longer be able to change targeting for ads within an ad set. Any variation will be creative-based only (copy or imagery).
Note that this only impacts all new ad sets and ads created after the change. This will not (or should not?) impact your old campaigns. Facebook indicates that a migration to the new structure may be required in January.
If you create variations based on bidding and placement, this may mean you'll be creating more ad sets in the future.
When It's Happening
The global rollout will begin on September 1 for Ads Manager, Ads Create Tool and Power Editor. The expectation is that the rollout will be complete by mid-September so that all advertisers will be able to use this new structure by October 1.
That said, Facebook is giving their PMDs at least five months to make the change. All third party API calls will need to be updated by January, at the earliest.
In other words, you'll see this change very soon if you use first party Facebook advertising tools. But if you use a third party tool to create or manage your advertising, you may not see the change until 2015.
What Else Could Be Coming
The announcement provides a hint regarding what may be coming:
Today, we're announcing phase two of our plan: moving targeting, placement and bid settings to the ad set level so advertisers can better follow our best practices and have more clarity and predictability with regards to delivery. This will also pave the way for launching advanced delivery controls, audience management, and a campaign spend cap in the near future.
Facebook will be "launching advanced delivery controls, audience management, and a campaign spend cap in the near future." Sounds exciting, right?
Delivery controls likely refers to frequency cappingFrequency capping allows you to limit the number of times your audience sees your ad during a given window of time. More, a feature advertisers have been dreaming about for some time. It's not clear what audience management feature may be coming, but a campaign spend cap would mean assigning a cap in addition to the daily/lifetime budget set on the ad set level.
I don't quite understand why such a spend cap would be necessary if you already set your budgets. But I guess we'll see!
My Thoughts
Considering this is the way I was already structuring my ad sets, I have no issues with these updates. However, I know many advertisers have been using ad sets in creative ways, and this will limit that creativity.
Many advertisers were also confused about how they were supposed to use ad sets. This not only streamlines that process, but it limits the number of times you'll need to enter targeting, placement and bidding. Previously, you may need to do this six times for a six-ad ad set. Now it only needs to be done once.
Overall, it simplifies the process, making ad creation what it's supposed to be: Focusing on the creative itself.
Facebook Campaign Structure Best Practices
Facebook also put out this handy PDF with details regarding the changes and best practices for optimal ad creation. Enjoy!
Your Turn
What do you think about these changes? Is it a positive move?
Let me know in the comments below!