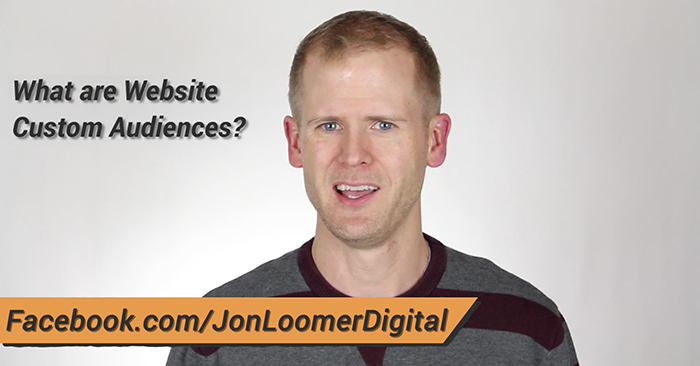 Have you heard yet about Website Custom Audiences? It's probably the one feature that has me as excited as I've been as a Facebook marketer in quite some time.
In this video, I talk about the following:
What Website Custom AudiencesA website custom audience matches people who visit your website with people on Facebook. You can then create ads to show to that audience. More Are
How They're Different from FBX
How You Might Use Website Custom Audiences
For more on how you can create your own, check out my tutorial!
[Tweet "Everything you need to know about Facebook's powerful new ad tool, Website Custom Audiences…"]
Subscribe to My YouTube Channel!
This is my second video blog of 2014, and they are going to keep getting better. I'm currently approaching 2,500 subscribers and have big plans for the year.
Are you subscribed? If not, do it now!
What Do You Think?
A couple of wrinkles were added this week. Still working through some kinks, but getting better.
This time a blooper reel was added. Yeah, this video was originally almost 12 minutes long, so you can imagine the mistakes that had to be cut out!
So what do you think? Anything you'd do differently? Let me know in the comments below!