Facebook is constantly tweaking their news feed algorithm. The algorithm helps determine what users see and what they don't, all in an effort to make the Facebook user experience as engaging and addicting as possible. The latest impact of the algorithm to the Facebook news feed: Website speed.
This continues a trend for Facebook, putting an emphasis on website speed from a mobile device. They realize that 40 percent of users abandon after waiting more than three seconds for a page to load. This behavior was at least partially behind the development of Canvas and Instant Articles, which provide publishers an instant-load alternative.
Let's take a closer look at the change to the Facebook news feed algorithm, as well as some of Facebook's recommendations to keep your content at the top of the feed.
News Feed Update Favors Website Speed
Here is the exact update, according to Facebook:
With this update, we'll soon take into account the estimated load time of a webpage that someone clicks to from any link in News Feed on the mobile app. Factors such as the person's current network connection and the general speed of the corresponding webpage will be considered. If signals indicate the webpage will load quickly, the link to that webpage might appear higher in your feed.
As stated above, this update appears to impact mobile only. A slow load time does not guarantee low priority in the news feed, just as a fast load time does not guarantee high priority. But it is one of many factors that Facebook will consider.
While they don't come out and say it, this will likely mean that Facebook will ultimately favor Instant Articles (also speculated by Sarah Perez of Tech Crunch here).
Instant Articles present an alternate version of your web page that is hosted on Facebook servers. As a result, it loads instantly, which — in theory — provides an improved user experience. It would be easy to assume that such articles will get a boost.
Many publishers remain skeptical of the format due to the loss of control. While it isn't easy to adjust, you must consider the increased views and improved user experience when measuring value to the user and your brand.
I use Instant Articles. While I'm not bullish on the format, I consider it a necessary adoption for the time being.
When Will This Roll Out?
Facebook's updates tend to be gradual, and this is no exception. In their announcement, Facebook says the update will be rolled out "gradually over the coming months."
How much of an impact will this make to your page and brand? It's impossible to say. But it would be smart to take a close look at whether the speed of your website can be improved in the interim.
Facebook Recommendations to Improve Website Speed
Facebook offers the following 10 website speed best practices to give your links a fighting chance in the news feed:
Minimize landing page redirects, plugins, and link shorteners
Compress files to decrease mobile rendering time
Improve server response time by utilizing multi region hosting
Remove render-blocking javascript
Use a high-quality content delivery network to reachReach measures the number of Accounts Center Accounts (formerly users) that saw your ads at least once. You can have one account reached with multiple impressions. More your audienceThis is the group of people who can potentially see your ads. You help influence this by adjusting age, gender, location, detailed targeting (interests and behaviors), custom audiences, and more. More quickly
Remove redundant data that does not impact how the page is processed by the browser
Optimize images to reduce file size without diminishing visual quality
Reduce the size of above the fold content to prioritize visual content
Use asynchronous scripts to streamline page render time
Dynamically adjust the content for slower connections/devices
If you have a tech person who manages your website, pass this on to them and make sure that you're doing all you can to minimize load time. That's what I did!
Tools for Testing and Improving Website Speed
I appreciate that Facebook provides several tools to help us test and improve the speed of our websites. Here are the five tools that they recommend:
PageSpeed Insights: This is a Google tool that runs a test of both a desktop and mobile web page.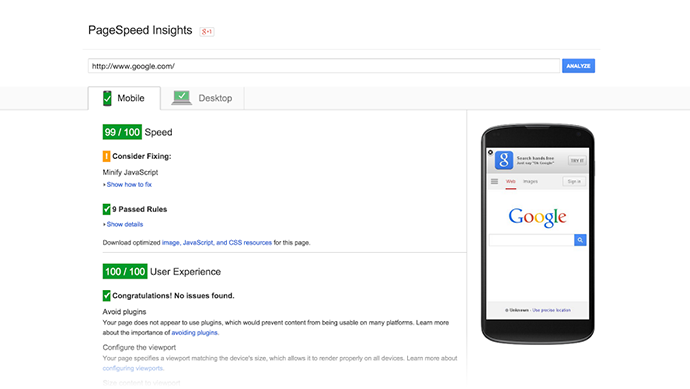 What's nice about this tool is that it provides a list of specific recommendations for improving the speed of this page.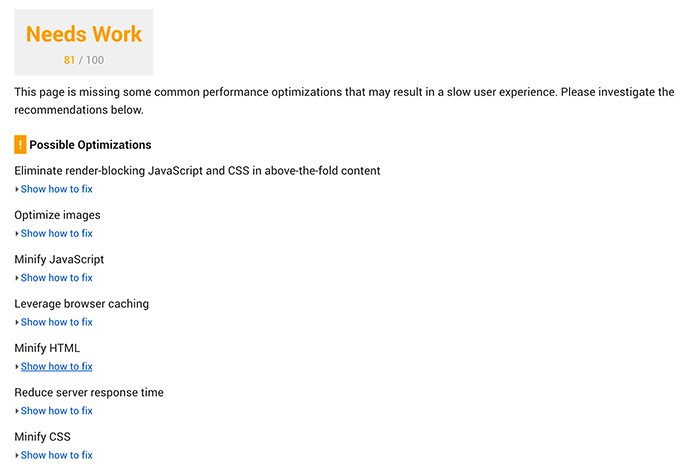 Note that you get recommendations for both desktop and mobile. The focus of Facebook's news feed algorithm update is mobile. However, there's no reason to ignore the performance of your website on desktop.
This is actually my site speed tool of choice as I find it to be much more helpful and user friendly — particularly for the non-techie — than the others listed here.
Page Speed: This is just a Firefox add-on that allows you to easily test the page you are currently looking at through PageSpeed Insights.

YSlow: This is a free Chrome extension from Yahoo! that provides site speed recommendations.

The program feels outdated, but it does the job.
WebPagetest: This tool runs three tests before showing a "waterfall view" of load performance and an optimizationThe Performance Goal is chosen within the ad set and determines optimization and delivery. How you optimize impacts who sees your ad. Meta will show your ad to people most likely to perform your desired action. More checklist.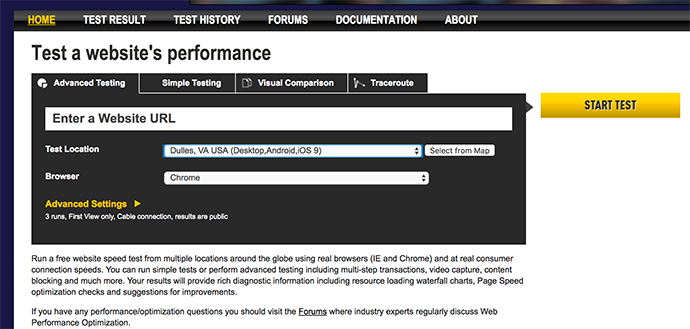 This tool also has an outdated feel and will be overwhelming to non-techies, but that's why you should send it to your tech person.
Dotcom-Monitor: This tool runs tests in 23 locations and seven browsers to spot weaknesses.
This tool runs tests twice as the speeds for the first and second visit are often different.
Your Turn
I've spotted areas of improvement for my website thanks to these tools, and I'm hoping to get things cleaned up prior to Facebook's update. Have you tested your own website yet? What are you seeing?
Let me know in the comments below!