Rumor is finally reality as Facebook has launched the ability to assign varying levels of admin roles for brand Pages.
Within your Admin Panel, click Edit Page (previously part of the "Manage" grouping, but now a separate menu item) and you will now notice an option for Admin Roles.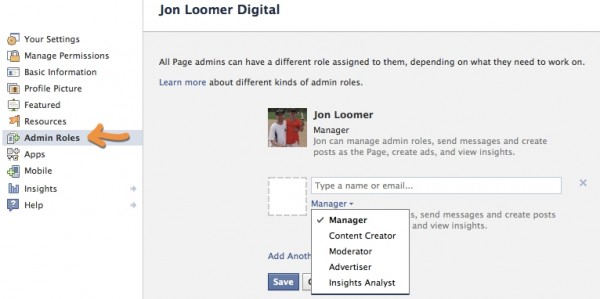 The five roles are as follows (from least to most access):
Insights Analyst: View Insights
Advertiser: View Insights and create ads
Moderator: All of the above, plus send messages as the Page and respond to and delete comments
Content Creator: All of the above, plus create posts as the Page, edit the Page and add apps
Manager: All of the Above, plus Manage Admin Roles
Here's a handy graphic from Facebook: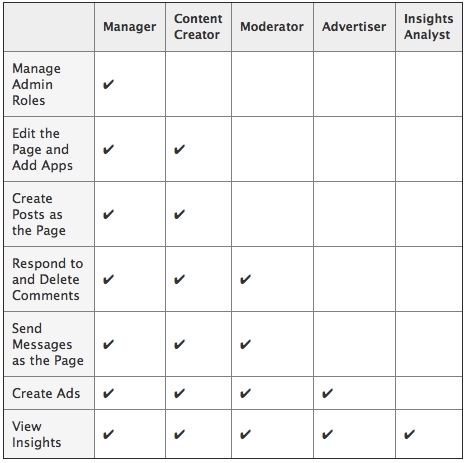 You can also read more details in the Help Center.
These new role assignments will be especially helpful for teams of people or for brands that bring in consultants to analyze Insights or run advertising.
Will you be assigning admin roles? Which ones will you use?