As of October 5, Facebook will begin updating ad setAn ad set is a Facebook ads grouping where settings like targeting, scheduling, optimization, and placement are determined. More creation to display Estimated Audience SizeEstimated Audience Size estimates how many Accounts Center Accounts (previously defined as users) are eligible for targeting given the settings in your ad set. More instead of Potential ReachReach measures the number of Accounts Center Accounts (formerly users) that saw your ads at least once. You can have one account reached with multiple impressions. More. The move to ranges will also apply to Interests and Custom Audiences.
I don't have these changes yet, so I can't yet see the full impact of the changes. But let's discuss what is known so far.
Estimated AudienceThis is the group of people who can potentially see your ads. You help influence this by adjusting age, gender, location, detailed targeting (interests and behaviors), custom audiences, and more. More Size Ranges
Prior to the change, you will see Potential Reach when creating an ad set.
Potential Reach looks like this…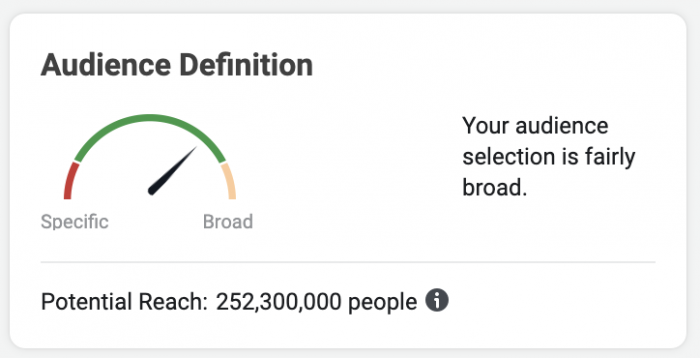 This was very misleading and confusing since the purpose of displaying the audience size wasn't to tell you how many people you might reach. Instead, to show you how large the overall audience is.
To make this clearer, Facebook will move from displaying a precise number to a range, in the form of Estimated Audience Size.
Estimated Audience Size will look like this (from Facebook)…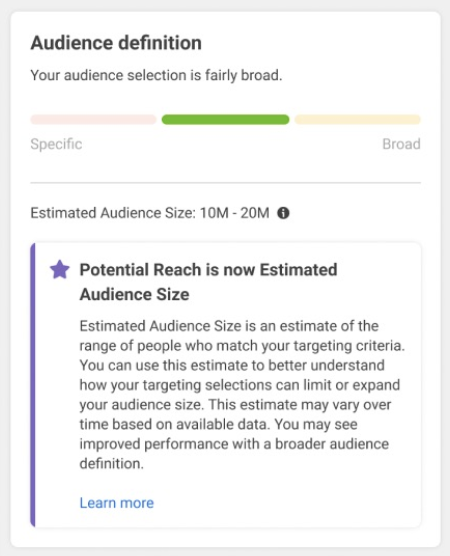 The numbers can still be large, but Facebook hopes that Estimated Audience Size is clearer since it represents the total audience — not necessarily the number of people you'll reach.
Facebook says the move to ranges is to remain consistent with industry standards as well as how they currently display Estimated Daily Results.
Estimated Daily Results are where Facebook will actually reflect the number of people you may reach. It look like this…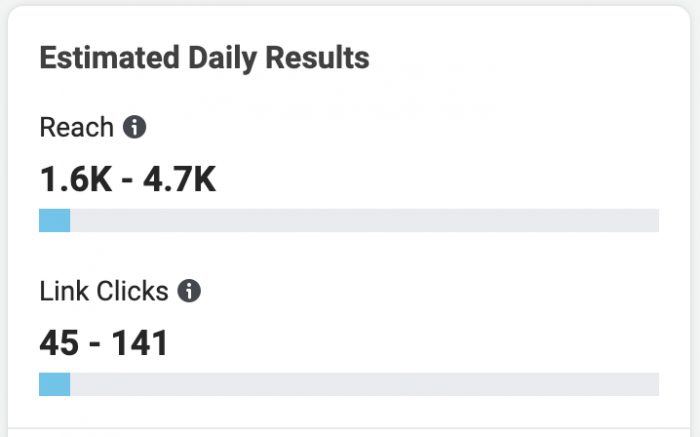 Estimated Audience Size ranges will update in real-time as an advertiser is setting their target audience. Factors considered when setting these ranges include (from Facebook):
Targeting criteria and placements
Number of people shown ads on Facebook apps and services in the past 30 days
Content people interact with on Facebook apps and services (such as liking a Page)
Self-reported demographics (age and gender)
Update to Interests and Custom Audiences
These ranges will also apply to how Facebook displays audience sizes related to Interests. Prior to the change, Interests were displayed with a more precise audience size.

Within Facebook's developer's notes regarding changes that will be made to the API effective October 27, it also appears that these ranges may apply to custom audiences.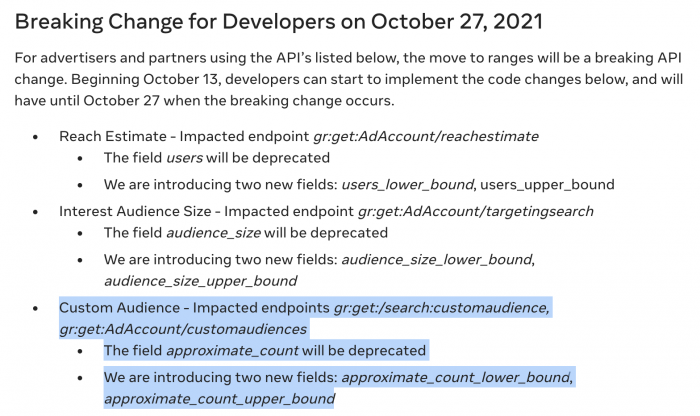 It's unclear whether these changes to Custom Audience sizes would only apply to when they are displayed while creating an ad set or within the Audiences page as well. It would certainly make sense to apply in both cases.
Your Turn
Overall, these changes are mostly minor and cosmetic. But they are likely more helpful than the current way using Potential Reach.
Do you have these changes yet? What do you think?
Let me know in the comments below!