Facebook quietly unveiled a new ad unit that is sure to make e-commerce brands happy: Collection.
The ad unit itself looks amazing, and it's great for engagement. Setting it up isn't necessarily easy, however. Let's jump into everything you need to know about the Facebook ad collection…
What is a Collection?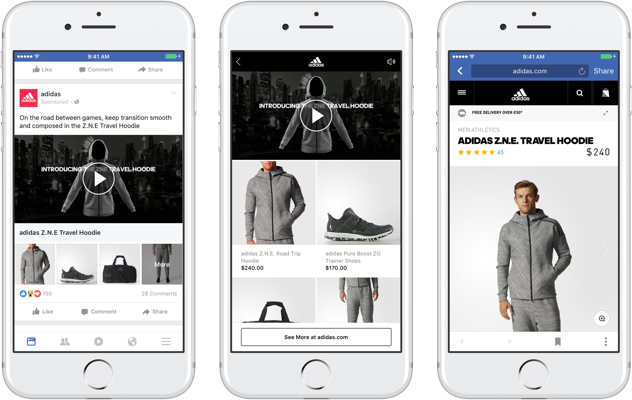 A collection is a new Facebook ad format for mobile devices only that features a video, slideshow or image above a group (or "collection") of linked product images.
Clicking one of the images leads to an instantly loaded user experience (similar to Canvas), highlighting up to 50 products. If a product is clicked on from there, the user will be redirected to that particular product page on the brand website or application.
This Facebook ad format is ideal for e-commerce companies, particularly those already taking advantage of dynamic ads.
Create a Product Catalog and Feed
If you want to create a collection, you first need to create a product catalog. This includes a static file or dynamic feed of the products that you sell.
To create a product catalog, go to your Business Manager settings and select Product Catalogs on the left-hand side.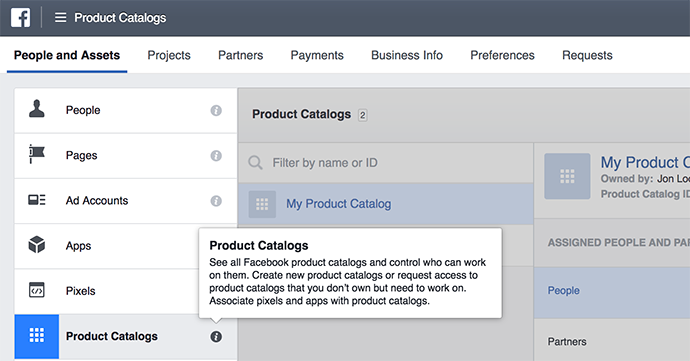 Click "Add New Product Catalogs" at the far right and select "Create a New Product Catalog."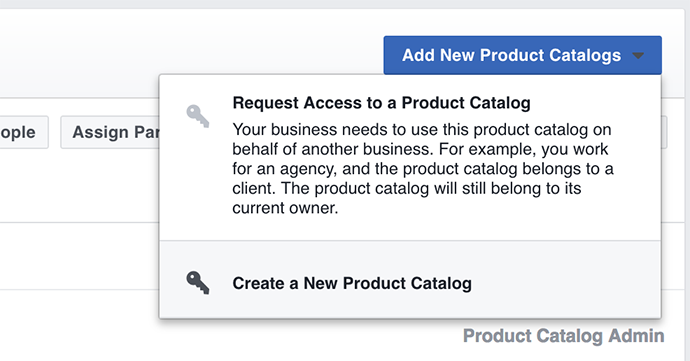 Name your product catalog, select the type (probably "Products") and click "Create Product Catalog."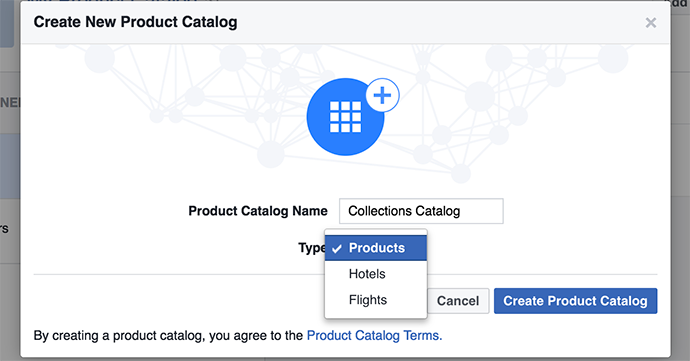 Add people who can access your product catalog, if necessary (otherwise, skip it). Then select the pixel(s) that will fire (if any) on the pages where these products can be purchased.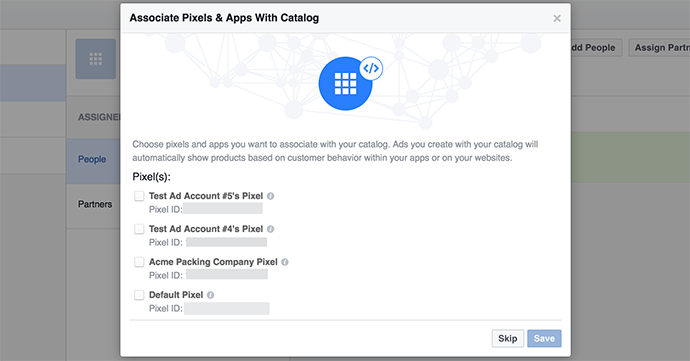 If you're running dynamic ads (or plan to), selecting the pixel would be necessary. If you will only be uploading a static file, you can skip this part, too.
With that catalog selected on the left, you'll want to click "Add Product Feed" at the far right.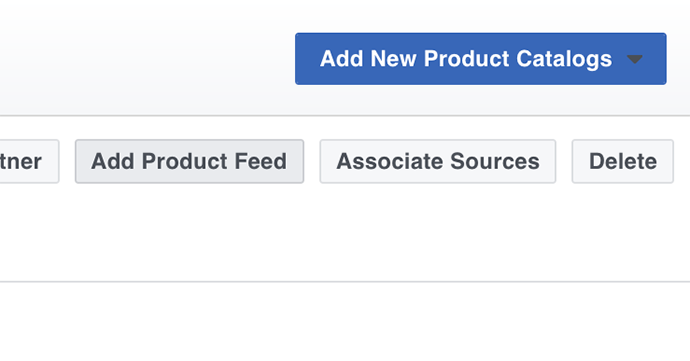 Name your product feed and select whether there will be scheduled recurring uploads (you'll need to provide Facebook with login credentials to access it) or a single upload. For simplicity's sake, I'm going to do the single upload.
You'll then want to upload your product feed in CSV, TSV, RSS XML or ATOM XML format.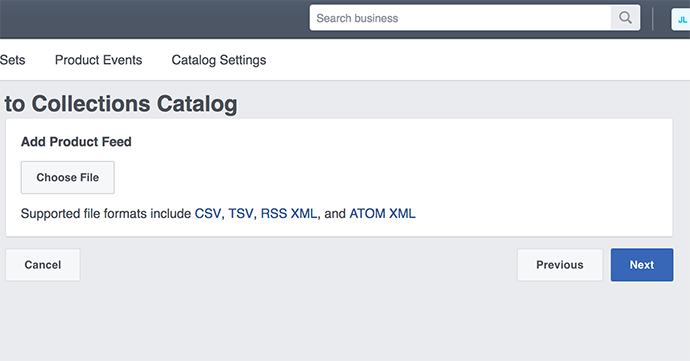 I've linked to sample feeds above for reference.
Following are the required fields in your feed:
id
availability
condition
description
image_link
link
title
price
gtin, mpn, or brand
GTIN (Global Trade Item Number) can include UPC, EAN, JAN, and ISBN. An MPN would be the number which uniquely identifies a product to its manufacturer. Or simply indicate the brand.
There are other optional fields that you can use as well, but I won't go into all of that in this post. Feel free to investigate it here.
Let's step back for a moment. Why are we providing this?
Consider it the details Facebook needs to showcase products in your collection. What type of info do you need to do this? That would be the product name (title), description, condition, availability, image link, link to the product and price.
You may want your images for this feed to be square (preferably 1200 x 1200 pixels). I know that's frustrating given we want our images to otherwise be 1200 x 628 (1.91:1 aspect ratio), but when using product feeds and carousels, the product images are square.
Note that your feed will need to include at least eight products to be used in our collection.
Got it? Let's move on…
Create a Collection
Now that you've created a product catalog and feed, you're ready to create your first collection!
From Power Editor or Ads Manager, you'll want to use either the ConversionsA conversion is counted whenever a website visitor performs an action that fires a standard event, custom event, or custom conversion. Examples of conversions include purchases, leads, content views, add to cart, and registrations. More or Traffic objectivesThe campaign objective is the ultimate goal for your Facebook ad. Your selection will impact options, including optimization and delivery. More. We'll go with Conversions.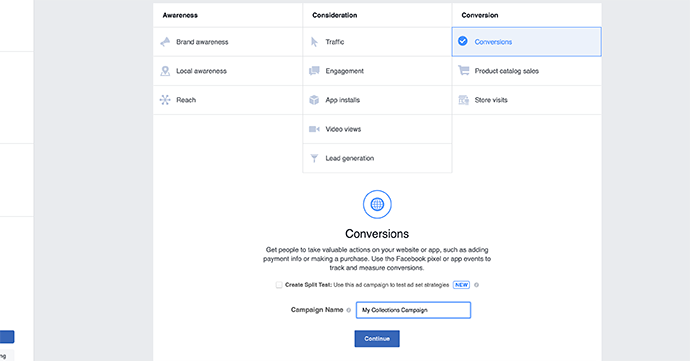 Collections only work on mobile (for now, at least), so make sure to select Facebook feeds and mobile under placements at the ad setAn ad set is a Facebook ads grouping where settings like targeting, scheduling, optimization, and placement are determined. More level.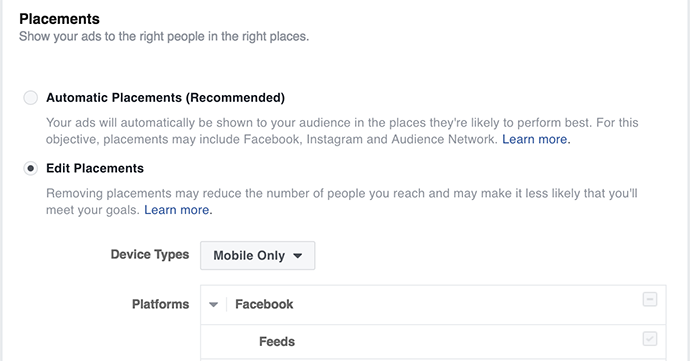 All other settings at the ad set level are up to you.
At the ad level, select the "Collection" format option. It is the final option after Canvas, assuming you have it (it's a roll-out!).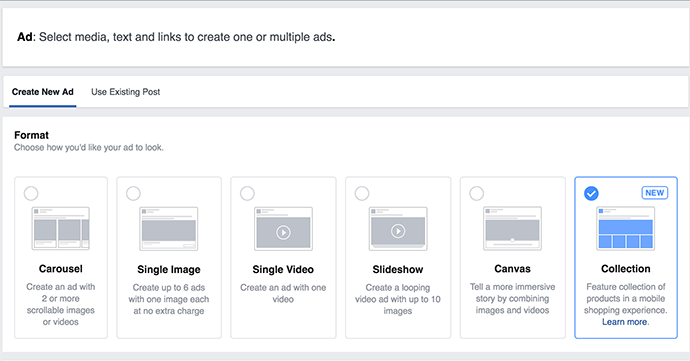 Add an image, video or slideshow. This is what will appear above the products — it's ultimately what is featured in your ad.

For images, Facebook recommends a 1.91:1 aspect ratio and 1200 x 628 pixels (as always). For videos, Facebook suggests 1:1 or 16:9 aspect ratios.
Next, you'll want to select your Facebook page and enter a headline and text for your ad.
Nothing will appear in your preview yet because you still haven't selected your product set.
Earlier, we created a product catalog and product feed. You may also have created product sets (splitting up your feed by category, for example). If not, you can still do that here.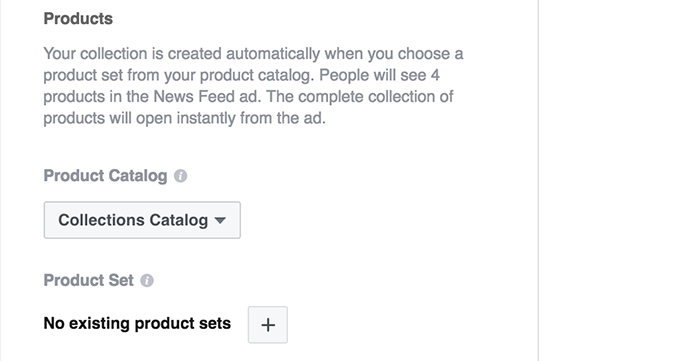 Select the product catalog we created previously. If you already have a product set, great. Select that. Otherwise, click the "+" button.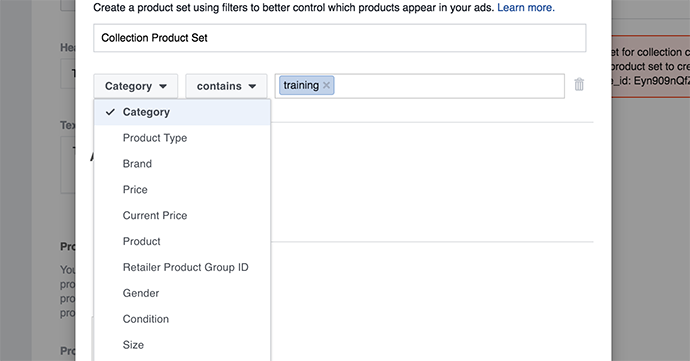 Name your product set, and then determine how you're going to isolate these products. You can choose from the following:
Category
Product Type
Brand
Price
Current Price
Product
Retailer Group ID
Gender
Condition
Size
Age Group
Color
Material
Pattern
Custom Label
Availability
These are all potential fields (not all were required) that you could include in your feed. Imagine your feed contains thousands of products across many different categories, and you want to focus this ad on one category only.
If everything is set up properly, the preview will appear on the right.
You can change which four products from your product set are featured in the four square thumbnails by clicking "Change."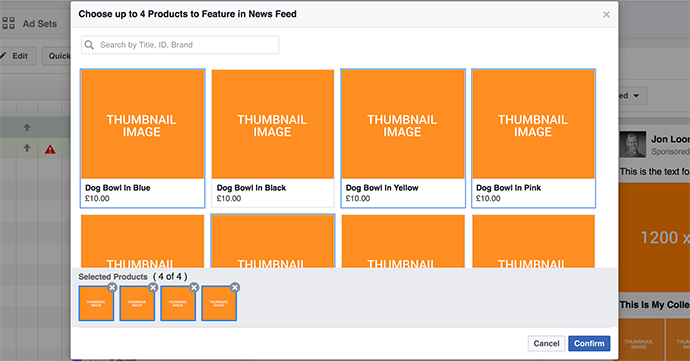 Select the four products you'd prefer to feature and click "Confirm."
Finally, make sure that you're tracking all conversions from your pixel.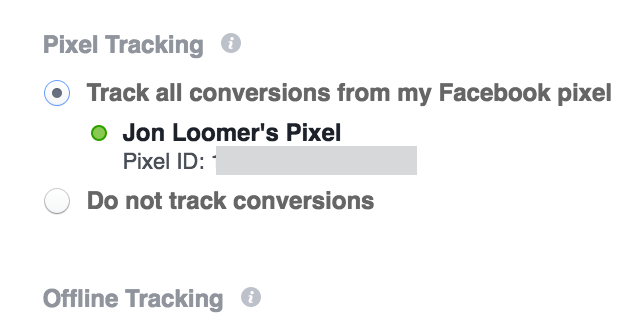 That's it!
The Rollout
Like every other new Facebook feature, these things tend to roll out slowly. It began rolling out on March 23, though it's unclear if that rollout is complete — and if not, when it will be complete.
How You Might Use Collection
If you are an e-commerce brand (or managing ads for an e-commerce brand), this is perfect for you. And if you were already running dynamic ads, setting these up will be a piece of cake.
While it may take more work for everyone else, there's reason to put in that extra effort…
Previously, I've been hesitant to use video to sell. Why? Because the video itself is the star, and people may watch the video without clicking a link. If I want to sell something, I share a link (or use a carouselA carousel allows you to display two or more scrollable images or videos in the same ad, with the ability to link each to a different URL. More).
But a collection tells a story. Use a video to draw attention at the top and get initial engagement. Then the user sees the related products right below and clicks.
As long as you are selling at least eight products, there is value in this. And technically, you don't need to use products. You could have free opt-ins as well.
Your Turn
Have you started experimenting with collections yet? What do you think?
Let me know in the comments below!