It's easy to get lost in a sea of invoices, bills, statistics, emails and to-do-lists. I know that I'm back-logged right now. But Father's Day has been a good reminder to focus on what is important. For me, it's these three little dudes…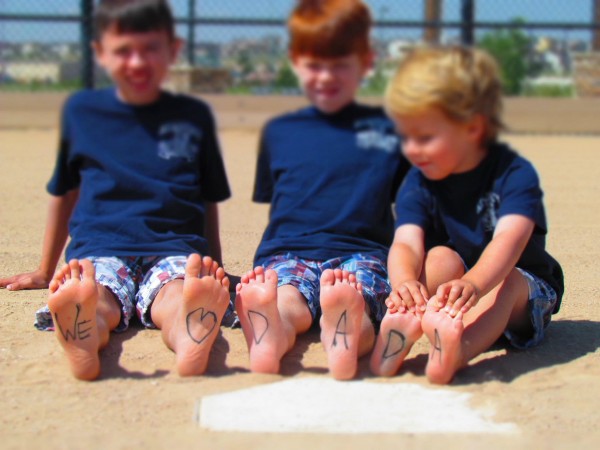 They are why I work so hard. They are why building a business from home is so important. They are why all of the stress and tight budgets are worth it. And they are why living each breath is so much fun.
They are also why I am going off of my strict Monday through Friday blogging schedule this week. Instead of dedicating the time I usually do to breaking down the latest strategies on Facebook marketing, I have spent the entire day with them. And my final moments of the night will be spent camping in the back yard with them.
So I encourage you to remember why it is you do what you do. Refocus and re-engergize. If you can't find the source of your inspiration, then you should find something else to do!
I end today's tangent with a fun video from Jimmy Fallon, The Evolution of Dad Dancing. I must say that he never saw me dance. He's missing the backspin!