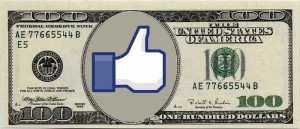 I have no doubt that the latest change to Facebook Timeline will be great for brands. Those who roll with the punches and are strategic in their reactions will see exponentially more results than those who rumble and grumble and put up a fight.
But here's the rub: It'll cost ya.
It's pretty clear that Facebook is looking to increase revenues heading into their IPO. It's no longer as easy to compete with the big boys with a plain, old Facebook page without an investment.
One could argue that this is bad for small businesses. I stop short of that statement. First, the ends justify the means. Second, the investment necessary for success is still quite low.
Here are four reasons why Facebook marketing budgets just went up:
1) Graphics, Photos and Branding
It was easy before. You just needed a profile photo. Sure, it helped to have a nice landing page. Some spiced up their photo banner. But it was really easy to succeed with great content if you lacked great design. Hell, I was an example of that.
But now, imagery is front and center. Facebook hopes that Timeline will make your Page a destination. Previously, fewer than 2% of your fans visited, so prettiness wasn't necessary. Now you need to make sure that you have something to show the good people who stop by.
The problem, of course, is that you can't just plop any old photo into that 851×315 pixel spot for your cover photo. This likely takes help from a professional photographer or designer.
Those same people may also be involved in your profile photo and application icons (though you can get free Facebook application icons here). It's now important that the branding across this new canvas is consistent. Opportunities to look good — and bad — are now plenty.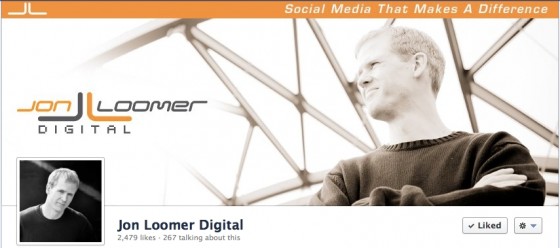 Will it cost you a fortune to create a few new cover photos, profile photo and application icons? Maybe not. But it's reasonable to budgetA budget is an amount you're willing to spend on your Facebook campaigns or ad sets on a daily or lifetime basis. More a few hundred dollars — if not $1,000 or more — for this project.
2) Application Development

If your Timeline becomes a destination, the applications — particularly those three in addition to Photos that are featured — will now be incredibly important. Will you sell products? Encourage newsletter signups? Run contests? These are things that brands all need to reassess.

But of course, building these apps isn't necessarily easy. To do it well, you need some programming and design knowledge. And even if you use a tool like ShortStack, the completely free product is limited.




Maybe you hire a programmer to build your apps from scratch. If that's the case, this can easily run in excess of $500 or $1,000. Maybe you use a service like ShortStack. If you don't use the free service, you're going to be paying $15 or more per month.
3) New Facebook Advertising Opportunities

Facebook is rolling out some new, more effective advertising opportunities — ReachReach measures the number of Accounts Center accounts (formerly users) that saw your ads at least once. You can have one account reached with multiple impressions. More Generator and Facebook Premium. In each case, the target audienceThis is the group of people who can potentially see your ads. You help influence this by adjusting age, gender, location, detailed targeting (interests and behaviors), custom audiences, and more. More is big business. While you can get by with a budget under $100/month for typical Facebook ads if you're a small brand, you shouldn't even bother looking at the price tag for these two bad boys.
4) Fewer Facebook Advertising Coupons

I find it interesting that now that the Small Business Boost contest is over, there isn't a single way to get free advertising from Facebook. At one time, you could get $225 in free ads from multiple concurrent Facebook promotions. As a result, small businesses could cruise without spending a dime.

But now those opportunities are no longer available (at least for now). My guess is that we won't see any new free ad coupons until the IPO. Facebook needs us to buy ads. We know the value. And we're likely going to increase our budgets as a result.

I know that I'm going to shell out a few bucks for it.
How About You?

Has your company's Facebook budget gone up? Is it worth it? And is this all connected to the upcoming IPO?

Let me know your thoughts in the comments below!