I am an unabashed fan of Facebook ads.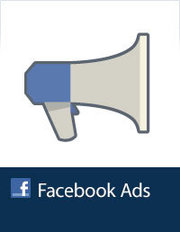 It's incredibly important to find the spark that helps expose your brand to a larger audience. When you start out, it's something of a "chicken or the egg" scenario. You can't get traffic simply by writing content. Search engines won't respect you until your content becomes popular and universally shared. But users won't find your site or like your Facebook page without someone first leading them there.
Some buy Google AdWords. Some go on a guest posting binge. For me, Facebook ads were what got my site off the ground, leading to more Facebook likes, more shares of my content, more readers, more respect by the search engines and eventually more potential customers.
Whenever I talk to a new or potential client about Facebook, it will always include Facebook ads. Let me explain why…
Facebook Ads Give Your Brand a Jump Start
When you launch your Facebook page to the world, it can be a very quiet, lonely place in the beginning. Since no one wants to like a page with five fans, it's imperative that you add some padding in the beginning so that potential fans won't perceive your page as a waste of time.
You should always start with the following:
Corporate: Ask all members of the business to like the page (even if that's just two of you)
Email: Send an announcement to your list, email friends, add Facebook to your email template
On Facebook: Invite friends through Facebook, and ask co-workers to do the same
On Website: Add appropriate buttons and plugins, and write a blog post announcing your page
In Store: Create signs and add a line to receipts reminding customers to like your page
These steps will provide a bigger boost to some businesses than others. If you're looking to start a business by yourself (like me), you'll obviously get a limited impact from these steps. And that's where Facebook ads become even more important.
Here's a graph of the impact of Facebook ads on my page during a two week period: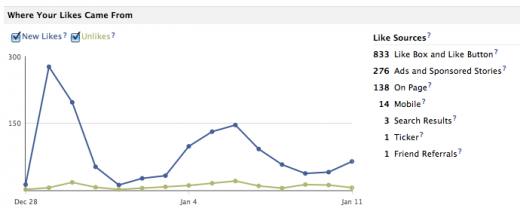 The other steps listed above will drive current customers to you page. Facebook ads will help you uncover new ones.
Facebook Ads Help You Target Your Ideal Customer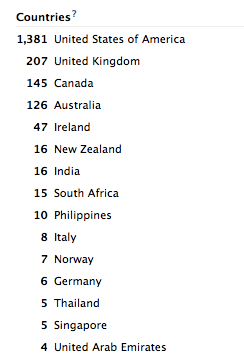 Facebook ads let you target your ideal customer like no other advertising platform. Whether you are local or international, for men or women, for old or young, for college or high school educated, Facebook ads help you advertise precisely and efficiently.

You don't need to waste your money on people in demographics who will be unlikely to care about your brand. Facebook makes it easy.

Most of my advertising efforts have targeted users over 25 because my potential client is unlikely to be younger. I also make sure to add precise and broad interest targets to make sure that my ad appears for people who would care about social media, technology or running a business.

I've had clients tell me before that Facebook is a waste of time because they run a local business. To the contrary, this simply makes their advertising more relevant. If you can run an ad stating that you run a local business in Parker, CO and provide a service that you know interests them, you are very likely to form a connectionWithin your ad set, you can further narrow targeting by adding a connection to a page, app, or event that you control. More.

What's amazing is that I've generated an international audience with Facebook ads. While you are required to enter countries in your targeting instead of simply selecting "all," I made sure to enter 10 or so. As a result, a nice chunk of my readers are from such countries as the UK, Australia, Italy, Canada, Ireland, New Zealand, India, South Africa, the Philippines and more.
Facebook Ads are Inexpensive — Even Free

Having an ad platform that successfully reaches new potential customers is great, but if it wasn't affordable it would only be an option to a certain demographic. Instead, no brand owner has an excuse. You can spend a matter of a few dollars and get a benefit.

But you know what? You don't have to spend anything at all. There are enough ways to get free Facebook ads, that even the "well, I don't want to spend anything" excuse won't fly. Here are a few ways to get them:

Once you get those first three coupons, all you need to do is drive 100 new likes by April 1 to get another $100 in free advertising as part of the Facebook Small Business Boost contest.

Have any more excuses? You shouldn't.
Facebook Ads Uncover New Brand Advocates

This is an inexact science, but I'm confident that my use of ads has exposed my page and brand to people who wouldn't have otherwise known I existed. And as a result, they've led to new brand advocates who regularly share my content and tout my services.

This is where bare numbers don't tell the entire story. If an ad generates 10 new likes, what is that worth? Are any of those 10 new fans potential customers? If not, that doesn't make this exercise a waste of time. What if one of those people is simply a loyal reader who religiously shares your content and promotes your brand, leading to two, three or four new customers?
Facebook Ads Drive New Leads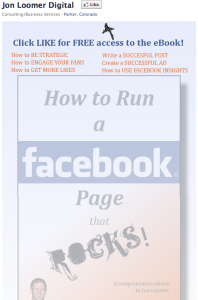 Best practices for Facebook ads suggest you provide value in exchange for liking your page. That could simply be My content is awesome, or you could create an opportunity to generate a new lead.

I like to use my Facebook marketing ebook as bait. I create an ad and landing page that say Like my page for free access to my Facebook marketing ebook (or something less boring). My welcome tab is a fangate that will then provide a form after liking my page that will grant you access to the ebook after providing some basic contact information.

My potential customer is someone who wants help with their Facebook marketing. So getting this information is critical and can lead to potential business.

I've also seen people put a form to their newsletter to capture leads on their landing page. Whatever it is, it's always a good idea to try and capture this information while the interest level is high.
Facebook Ads Drive Website Conversions

I personally don't use Facebook ads to drive people to my website, and word is that Facebook is making such ads more expensive than ads that drive people to destinations on Facebook. But that doesn't mean that such an ad wouldn't be valuable to you.

Let's say you have a $100 piece of software or a $50 book. If you can target your ideal customer with Facebook ads and drive those people to a landing page, it can be incredibly profitable if you are able to get merely a handful to convert.
Where Do You Find Value in Facebook Ads?

That's me, but I'm sure you've found other reasons Facebook ads are valuable. Tell your story in the comments below!