This interview with marketer, blogger, public speaker and business owner Marcus Sheridan is the sixth in an ongoing series. I will continue to search for the Holy Grail of online business success by tapping into where the industry's elite have been, what makes them tick and how they got to where they are today.
The first five interviews in this series have focused on Facebook marketers and people who create the tools that help Facebook marketers. Well, today I'm taking a minor diversion.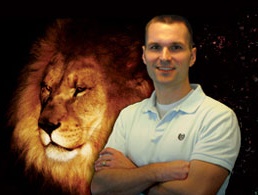 I discovered Marcus Sheridan (AKA "The Sales Lion") early in the life of my business. I have always respected him as a writer, public speaker and business person. When things weren't going well for his pool business, he tried something new (online marketing). As a result, he turned that business around and has been hugely successful since.
I have learned an insane amount from Marcus. His teachings are the inspiration behind my home page and the reason I got started with a podcast.
I highly recommend you read The Sales Lion, listen to Marcus' podcast and follow him wherever he's speaking. One awesome dude who has a wealth of information to share!
---
Jon: You're a very unique cat compared to the other people I have interviewed so far. All are awesome people, closely tied to Facebook marketing. Their daily business is essentially providing marketing tools or showing people how to be a better marketer.
You're different. You not only are "The Sales Lion" (which includes the blog and public speaking), but this is actually separate of your "real" business (co-owner of River Pools and Spas). How do you currently dedicate your time to the two endeavors?
Marcus: For the first two years or so, I did The Sales Lion in my spare time. Literally, I've written blogs at CRAZY hours of the night and in crazy places. My other job required roughly 60 hours or more a week, plus I was managing that blog as well, so it was a huge challenge.
Gratefully, though, since the beginning of 2012, I've been able to dedicate myself almost full time to The Sales Lion (mainly consulting/speaking on content marketing), and I have two business partners with my swimming pool company that run it and have let me do my thing — which has been a huge blessing and really allowed The Sales Lion brand and business to reach a new level of success.
Jon: Tell me about the birth of The Sales Lion. When did you decide to start the website and why? Where did the name come from?
Marcus: After eight months of blogging, producing content and watching the amazing results on my swimming pool website, I knew the stuff I was doing needed to be shared with other business owners. At the time, I wasn't sure of the business model per se, and didn't really know exactly what or how to do it well, but I did know I had a desire to help others and share.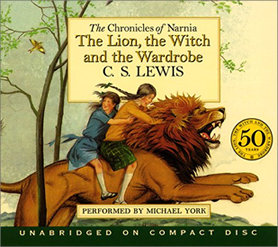 As for the name, that's a long story that I've never really shared online before but without going into too much detail, I have an affinity toward Lions, what they represent (especially Aslan from the very first book I ever remember reading on my own — The Lion, the Witch, and the Wardrobe) and the majestic nature of their character.
At first, a lot of folks thought the Lion thing was a little goofy, but now it's quite synonymous with the brand and seems to have worked well in my favor.
Jon: Let's hear the story about how you evolved into an online marketer.
Marcus: For River Pools, we were about to go bankrupt after the economy crashed. The leads had dried up with the housing market crumble and no one could seem to get loans if they wanted to. So we had to generate lots of leads and sales, but without spending any money on advertising.
So after I read about the principles of inbound and content marketing it all seemed to make sense to me, which is why I started a blog for my business with a very simple strategy — We would turn every question we ever received from a customer and answer it on our blog.
We wrote about three articles a week and after about six months the site exploded with way more traffic and leads and sales.
Content literally saved our business — which also explains why I'm so passionate about this subject. :-)
Jon: I love your blogging style because you are honest and opinionated, all while being likable. Your personality shows through. Have you always written this way?
Marcus: Good question, Jon, and I wonder about that myself sometimes. I guess I'm just a simple guy and I write exactly like I talk. When people meet me in real life after reading my blog, they're usually not surprised, because it's the same guy.
But I never write to sound intelligent. It's not my goal to use big words. I just want readers to say, "Hmm, that makes total sense… and it's so simple to do!"
Jon: What advice do you have for struggling bloggers who aren't establishing the audience they were hoping for?
Marcus: Much of this depends on the initial goals of the individual, Jon. For example, is your goal community? Is your goal to create a thriving business? Is your goal that of building a brand and platform? Unless you've written down these goals and you can clearly tell others what they are, the question of "advice" has no meaning.
That being said, I suggest the following:
Dare to be opinionated in the stuff that you write.
Network well with those in your niche and form relationships with them (as Jon has done such a great job of).
Be relentless in your efforts and NEVER feel sorry for yourself or your blog…that will get you nowhere fast.
Don't forget the importance of SEO, like great blog titles for organic search results.
Don't try to be a jack of all trades.It' s much better to be a master of one.
Jon: You talk a lot about your family and you're an amazing storyteller. Tell me about your decision to take this approach and why it works for you.
Marcus: I simply see life as one great story after another, and that's just the way I've always communicated. People remember stories. It allows them to create pictures, which is a big deal. Plus it helps them know me, trust me, like me, and support me in some way — maybe directly as a customer or indirectly as an advocate.
Jon: Where would River Pool and Spas be without your online success?
Marcus: This one is easy: We would have gone out of business. We would (my two partners and I) have lost our homes. Life would be very, very different.
Jon: What's your biggest pet peeve associated with online marketing?
Marcus: Hmmm, tough question. I think my biggest pet peeve would be people — business owners, marketers, etc. — who think their business is the exception to the rule. That they wouldn't benefit from online marketing and that they would never turn their company into one of "teachers" simply because they feel like what they do is so special and secretive. In other words, they're so caught up in their "secret sauce" they've forgotten it's nothing but Thousand Island Dressing. ;-)
Jon: You are very focused on blogging and you dominate that space. You've talked about not trying to spread yourself too thin, not wasting too much time on multiple social networks (I take a similar approach — I spend most of my time on Facebook and my blog, sprinkle my content around elsewhere). If you had the time, what social network do you wish you could better utilize for your business?
Marcus: Clearly, I would use LinkedIn more, and I know I've never tapped in to its potential, but for whatever reason, I just haven't. LinkedIn can be a goldmine.
Jon: You are also a well renowned public speaker.
You are motivational in a true sense of the word — not someone who builds you up in an artificial way. I'm empowered when I hear you speak and feel confident that I can do whatever it is you are talking about. This is a gift. Tell me about your evolution as a public speaker and any tips along the way for people (like me) who are thinking about jumping into this.
Marcus: Thanks for asking this, Jon. When I was a teenager, I was deathly afraid of public speaking. Around the age of 20, when I got involved in church, I started to find that I actually enjoyed sharing things with an audience, and that my style seemed to resonate with people.
There was a decade there where I didn't do much public speaking because I was so incredibly involved with my swimming pool company, but over the last two years I've had a chance to get out there and get in front of audiences.
Much like my writing, I don't speak to impress people. I just want them to leave with a feeling over enthusiastic understanding. Some call this edutainment and that's fine, but either way I want people not so much to say, "That Marcus was awesome!!!" but rather, "I can't wait to get back to the office and do this stuff!!!"
Getting into the speaking business hasn't been easy though. I've had to push a lot of doors open because it was tough at first for people to take the "pool guy" seriously. But times have changed now, and with it I've been able to get to the point where speaking now makes up a huge portion of my income, and is also a huge lead generator as well.
---
Thank you, Marcus! Once again, make sure you check out TheSalesLion.com. You can also follow Marcus on Twitter at @TheSalesLion.