[NOTE: This post continues a series exploring the topic of entrepreneurship. While my focus has and will continue to be on Facebook ads, I have plenty to share about what I've learned while building my business.]
I've spent more than five years building my business. Five years experimenting, failing, trying again, and finding success. It's a constant evolution, and the tools I use tend to be fluid.
In the beginning, I was scared of spending money. I cut corners and paid the bare minimum for the most critical services. In fact, almost exactly four years ago, I wrote this post about how I spent only $2,500 on my business during the first year.
Reading that post is kind of embarrassing now. You can tell I was even a little proud of how thrifty I was (I spent only $750 on Facebook ads — what was I doing??). That thriftiness held back my progress.
It's easy to say that now, but I also remember the stress from those days. I didn't know what I was doing. I didn't know how to start a business. I didn't know how to create a product. I had a family to feed, and I was afraid to take risks.
And that may be where you are, too. So I get it.
My approach to paying for software is much different these days. If I need it, I pay for it. Unless it's ridiculously expensive, I don't give it a whole lot of thought. If it makes my business better, it will pay for itself.
These are the tools that I use. They aren't necessarily recommendations. They are what I use right now. But I'm always looking for the best possible tool that will not only help me today, but tomorrow.
[SIDE NOTE: No affiliate links of any kind here. The main thought is to be helpful and transparent without making you wonder whether a commission influences my willingness to list a tool.]
Website Tools
My website is the center of my business universe. While I could go on and on about the various plugins and whatnot that I use, let's cover only the most important items…
Genesis Framework: I've used the Genesis Framework WordPress theme for more than four years now. I obviously like it enough to have stuck with it this long!
I don't have any complaints. I actually own the full license to all Genesis child themes, but I've stuck with the same one for the past two years or so. However, this goes back to me doing things that aren't my expertise. I now have someone on staff who will make these decisions going forward.
Is a redesign in the future? Stay tuned…
Synthesis Hosting: There was a time when my website crashed a lot. It would be down for hours at a time. It took too long to load.
And it shouldn't be a surprise that I used one of those cut-rate hosting solutions in the beginning. I'm sure that would be fine for most websites. But I was quickly getting a few thousand visitors per day, and that solution wasn't cutting it.
Synthesis is from Copyblogger, the same company behind Genesis Framework. Synthesis isn't cheap, but you can't put a pricetag on website stability.
Memberium: When I created my first membership site, it was hosted on Customer Hub, software created by Infusionsoft. I hated it, and I moved my community swiftly.
Maybe too swiftly. I then moved to Paid Memberships Pro. It was fine. But I had several issues with it, and the integration with Infusionsoft wasn't what I wanted.
That took me to Memberium. All new webinar registrants, training program students, and Power Hitters Club – Basic members get their private content on powerhittersclub.com, which uses Memberium to show the right content to the right users. My Power Hitters Club – Elite community will eventually be moved there as well, but that migration has been quite a chore.
In other words, moving isn't easy. Make sure you pick the right membership software in the beginning. I don't know if Memberium is the best, but it's portable. Users get access based on usernames, passwords, and tags associated with their accounts on Infusionsoft.
Appointmentcore: I've used several appointment scheduling solutions that allow people to purchase and schedule a one-on-one with me. Appointmentcore has been by far the best choice.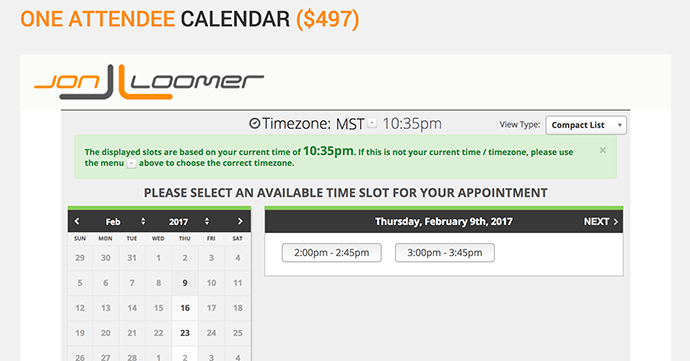 There are three primary reasons.
First, it is again integrated with Infusionsoft. So once someone schedules an appointment, they can be tagged and fall into a campaignThe campaign is the foundation of your Facebook ad. This is where you'll set an advertising objective, which defines what you want your ad to achieve. More sequence.
Second, it is integrated with GoToMeeting. In the past, I held these via Skype. Now, Appointmentcore automatically generates a meeting for each appointment.
Third, it is integrated with my Google Calendar. As a result, any appointment added shows up on my calendar. And if I add anything to my calendar, Appointmentcore spots the conflict and won't allow anyone to schedule during that time.
Automation Tools
When my business was small, automation didn't seem as important. I handled most things manually. But as volume has increased, automation becomes critical — otherwise, my work becomes overwhelming or results suffer.
Zapier: Zapier is freaking great. But the problem is, I know I'm only scratching the surface with what it can do.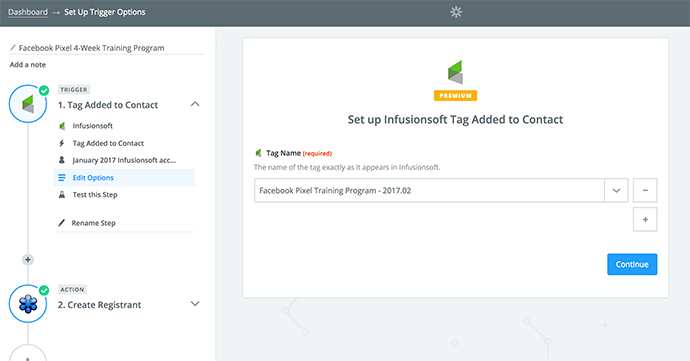 It integrates with dozens of software. You can set up "Zaps" so that if one thing happens within one application, Zapier makes sure that an action is then executed on another.
An example of this is I have Zaps that connect Infusionsoft and GoToWebinar. Someone may register for a webinar on my website via an Infusionsoft form. When they do that, Infusionsoft adds a tag. Zapier spots the new tag and then automatically registers them for the related webinar in GoToWebinar.
Zapier also integrates with Facebook Lead Ad forms. So when someone registers for something via one of these forms, Zapier can automatically send them to Infusionsoft and GoToWebinar.
As I said, this is only scratching the surface. But even so, this tool has been extremely helpful for my business.
Infusionsoft: Infusionsoft is a difficult topic for me. It's been the source of a whole lot of pain and frustration over the past few years.
Still. It's a very advanced CRM tool. It's sophisticated. It's complicated. It's incredibly deep. And therein lies the source of frustration.
I know there are limitless things I can do with this tool. I do more today than I did a year ago. But we're still nowhere close to realizing the potential of Infusionsoft.
I probably know more than most people about how to use Infusionsoft. And yet, I still don't know crap. And I don't have the time or patience to figure it out.
This, ultimately, is the issue with Infusionsoft. In order to get the most out of it, you need to hire someone — a true expert — to do it for you.
Driftrock Flow: This is related to the Facebook ads side of things, but Driftrock Flow is an important tool for audienceThis is the group of people who can potentially see your ads. You help influence this by adjusting age, gender, location, detailed targeting (interests and behaviors), custom audiences, and more. More syncing. By default, data Custom AudiencesA customer list custom audience is created by uploading a customer list that Facebook matches with users so you can target them with ads. More are static. They are as current as the time you created the audience.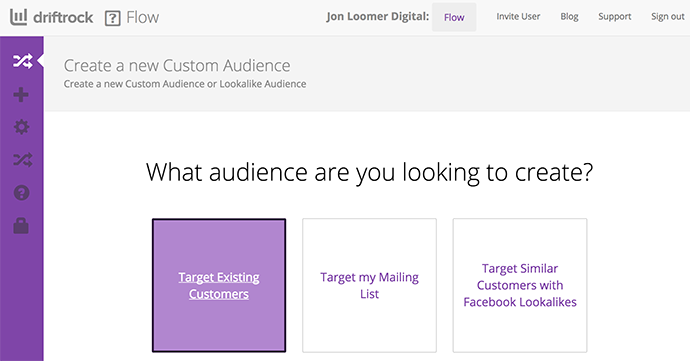 Unless you use a third party, tool, of course. Flow keeps my Custom Audiences synced every three hours.
Of course, there are plenty of tools that do this. Flow just happens to be the one that I use.
Stripe: This may not fall neatly under the "Automation" heading, but Stripe is tied in with Infusionsoft. It's what I use as my payment gateway. When you purchase something on my website, it's done through Stripe.
In the past, I used PowerPay and Authorize.net for this. Those two tools make me feel like I'm stuck in 2005 when I access their dashboards. Stripe is modern and easy to use. I love it.
Media Tools
I create images, videos, webinars, and podcasts. Here are the tools I need for each task…
Photoshop: I'm not a designer, but I find Photoshop to be a relatively easy tool to use — at least for my purposes. It's probably too heavy for what I truly need — creating feature images and screen grabs — but I'm comfortable with it.
Wirecast: I use Wirecast to stream webinars to my private Facebook groups, rather than using GoToWebinar. So instead of requiring members of my PHC – Elite private community to install software or click a unique link to access webinars, I simply stream the slides directly to the Facebook group they are in anyway.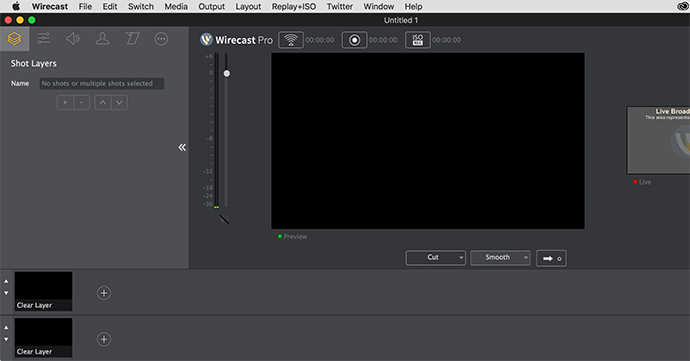 Take a look at this blog post for details on how I use Wirecast to stream webinars.
Blue Jeans: I could use Blue Jeans for streaming webinars as well, but I'm using both of these tools right now to find a winner. Blue Jeans is great for streaming interviews and including multiple cameras. I've live-streamed the video of my podcasts to PHC – Elite with Blue Jeans.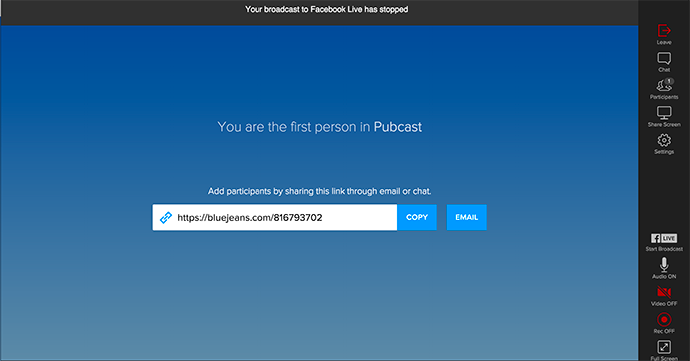 GoToWebinar: Due to Wirecast and Blue Jeans, you'd think that GoToWebinar would now be obsolete for me. Not the case. I still use it for large webinars.
So while I may stream small webinars to private Facebook groups, I still use GoToWebinar for my list building webinars. Otherwise, I'd need to require those who signed up for a webinar to join a Facebook group. People in my private communities are already in a Facebook group.
This is also valuable because it comes with GoToMeeting, which I use for team meetings, podcast interviews, and my one-on-one appointments (see Appointmentcore).
I know. There are other webinar applications out there. But this is what I use, and I'm comfortable with it.
Screenflow: Brought to you by Telestream (the same company behind Wirecast), Screenflow is software for screen video audio editing. When I stream my webinars live, I also save a recording that is later embedded in the members' area. Screenflow gives me a good, high-quality recording (GoToWebinar, in particular, provides lower quality recordings).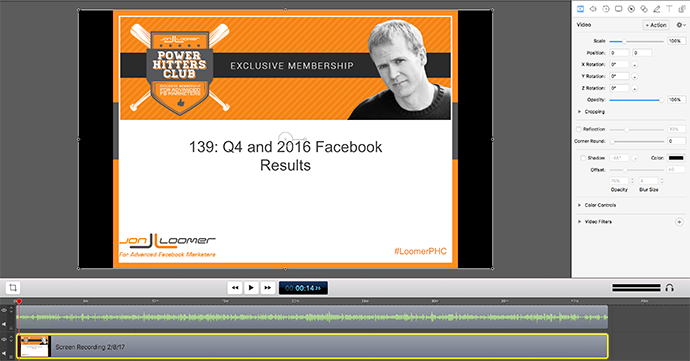 I also use Screenflow for recording screen share videos and even my podcasts.
Vimeo Pro: Okay. So you know that I record videos and webinars with Screenflow. So how do I embed them on my membership site? Vimeo Pro, of course.
The nice thing about Vimeo Pro is that it allows me to control these things:
Which sites the video can be embedded on
Whether or not the video can be downloaded
Add a logo overlay
Some other stuff
I like Vimeo Pro a lot, but only for videos that will only be embedded on my membership sites. If I want broader distribution, I go with Facebook videos or YouTube.
Libsyn: I've hosted a podcast for about five years now (The Social Media Pubcast). For much of this time, episodes have been hosted on Libsyn, which also distributes episodes to iTunes and Stitcher.
An added benefit of Libsyn is that I can also add episodes "for download only." In other words, these are episodes that would not be sent to iTunes, but I could embed on one of my websites. I use this for providing audio versions of webinars.
Customer Service Tools
Customer service covers more than people who are unhappy or are asking questions about products. It also includes people who simply have questions about Facebook ads. Those questions have gone up, and I needed ways to handle them!
ZenDesk: Back in the day, a tool to manage customer service questions wasn't necessary. But now, it's required.
Any email sent to [email protected], any private message or wall post to my Facebook page gets directed to ZenDesk. A ticket is created and can be assigned to various members of my team. I then have a history of correspondence for each user.
Agorapulse: I've used Agorapulse for years now (I'm on the "Large" plan). While I originally used it for metrics analysis, I now use it for responding to comments on my posts and ads.
Facebook doesn't provide the easiest way to manage comments on posts and ads, so it's nice to have a third party tool like Agorapulse to sort it out for me.
Your Turn
This is a sampling of the most important tools that I use. Any others that are critical to your business?
Let me know in the comments below!
Free Webinar for Entrepreneurs
I host a free webinar for entrepreneurs. It focuses on lessons I learned while starting my business. You can learn more about the details of the webinar here, or simply register below…