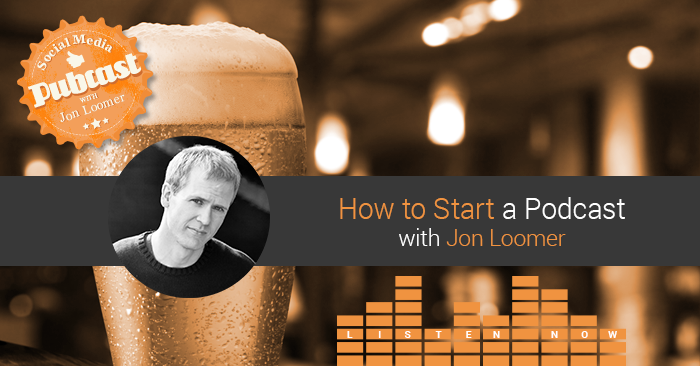 This episode was broken down into the following sections:
Starting a Podcast
The Equipment Breakdown

Breakdown is a way to get insights into your ad performance related to time, delivery, action, or dynamic creative element.

Creating a Content Strategy
What is my Theme?
Resources
[Tweet "Unforgettable Oatmeal Stout: How to start a podcast…"]
Creating the Foundation of Your Podcast:
Before you get started, answer the question WHY? Why should I have a podcast? Will this be helpful for my business? Am I comfortable talking? Will I reach my audience?
Start Simple: It can be overwhelming. Learn the basics and experiment
Don't stress over all the details of getting started
Create a budget

A budget is an amount you're willing to spend on your Facebook campaigns or ad sets on a daily or lifetime basis.

for equipment
What Kind of Equipment Will I Need?
Creating a Content Strategy:
Consider conducting interviews
Create audio versions of blog posts
Blog Posts: Dig deeper into blog posts with more specifics of a particular topic
A Different Direction: Create a podcast that is different than other content you are providing on your channels
Consider your target audience
Ask your audience! Feedback could lead the way
What is My Theme?
Create a theme that stands out
Have fun! Be yourself.
Structure: As you create more podcast add structure for flow to your recording
Bust a Move with Sound!
Hire Some Help: Find an expert who can help you with editing and sound effects
Sounds Effects: Free and Purchased – Soundsnap
Save your seat for my upcoming live event on my favorite topic, Website Custom AudiencesA website custom audience matches people who visit your website with people on Facebook. You can then create ads to show to that audience.. Get the details about the WCA Workshop: Master FB Website Retargeting HERE.
Listen, Subscribe, Rate and Review!
Listen from either the player or by clicking the iTunes button below.
If you use iTunes, please subscribe, rate and review! That's how I end up reaching more people.