There are two ways to run ads to promote Facebook groups. In both cases, the objectiveWhen you create a campaign, one of the first things you'll do is select an objective. The campaign objective is your ultimate goal. Your selection will impact options, including optimization and delivery. Options include Awareness, Traffic, Engagement, Leads, App Promotion, and Sales. More is Engagement.
I covered the first version in a blog post recently. Within the ad setAn ad set is a Facebook ads grouping where settings like targeting, scheduling, optimization, and placement are determined. More, select the Facebook Group conversion location.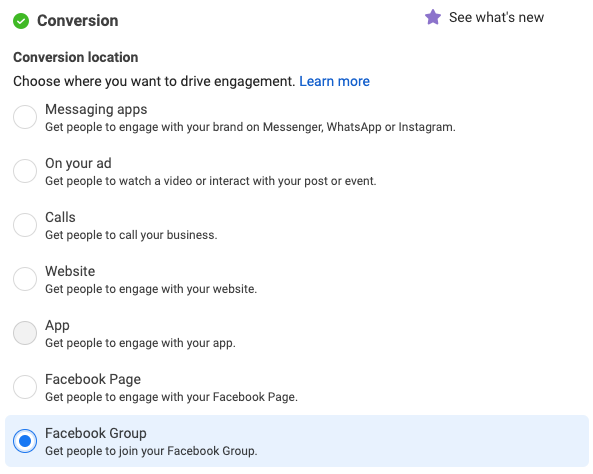 If you don't see that conversion location, you may assume you don't have the ability to promote your Facebook group. But, there's one more thing to check.
Using the "On Your Ad" conversion location, click the Engagement Type dropdown menu. You may have an option for Group Joins.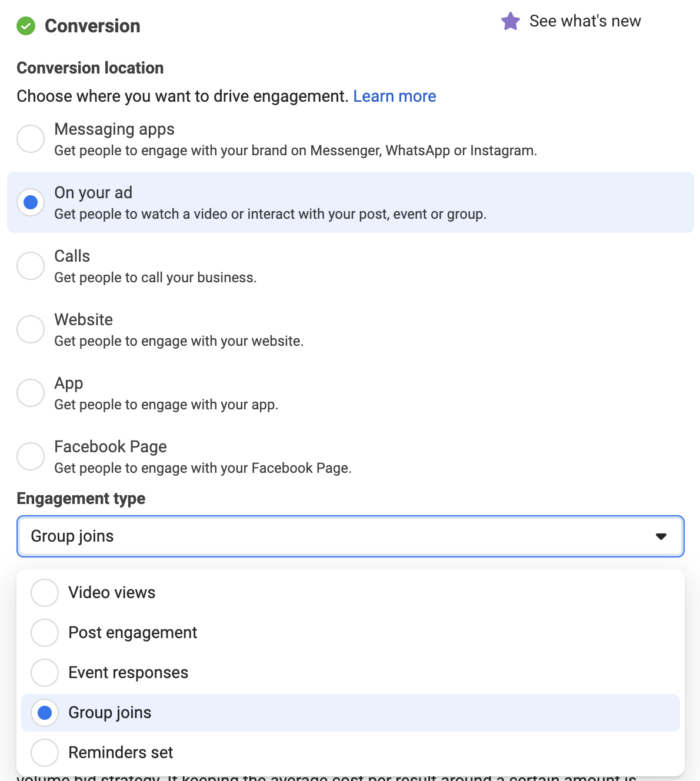 Once you select the conversion location and engagement type, you'll be able to select a Facebook group as the destination when creating your ad.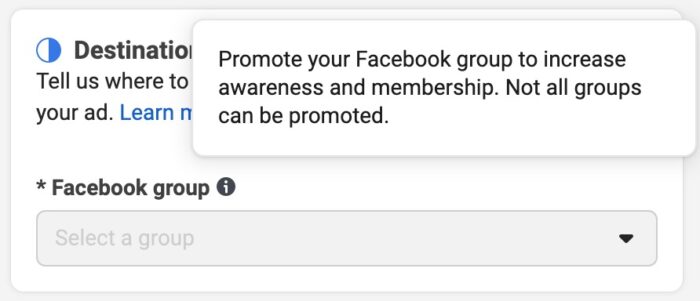 But if you get this far and can't select a Facebook group, it's because you can only select groups that are linked to your business page. To fix this, your page needs to be an admin of the group.
Are you running ads to promote your group?