After hearing some early rumors about this in July, Meta seems to be rolling out the ability to create campaigns to promote your Facebook group in Ads Manager.
Here are the steps…
1. Select the Engagement objectiveWhen you create a campaign, one of the first things you'll do is select an objective. The campaign objective is your ultimate goal. Your selection will impact options, including optimization and delivery. Options include Awareness, Traffic, Engagement, Leads, App Promotion, and Sales. More.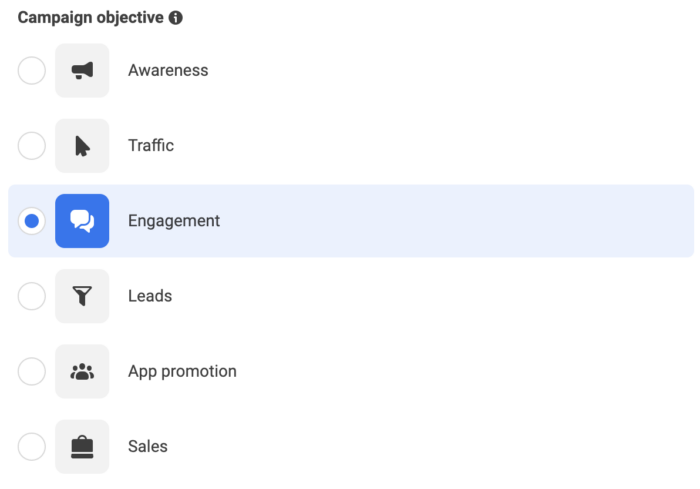 2. Select "Facebook Group" under Conversion Location.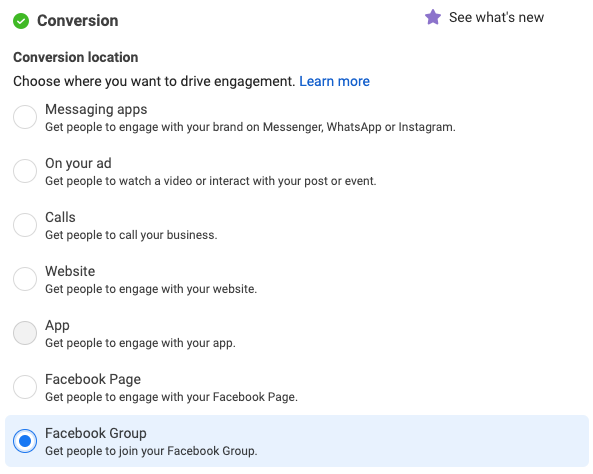 3. The performance goalThe Performance Goal is chosen within the ad set and determines optimization and delivery. How you optimize impacts who sees your ad. Meta will show your ad to people most likely to perform your desired action. More is "Maximize number of link clicks" and you can't change it (at least for now).

4. When creating your ad, select the name of your group under Destination. Not all groups are eligible, so it will need to be connected to a business Facebook page that is controlled by the selected ad account.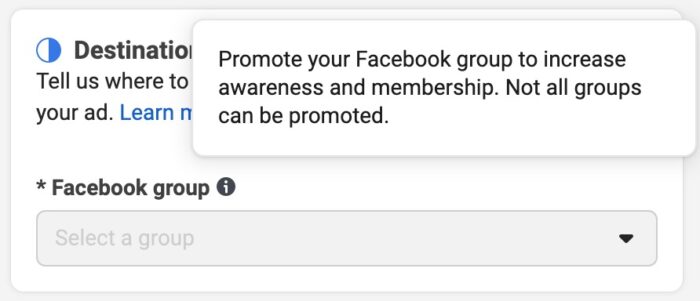 5. Since Meta will focus on driving traffic with link clicksThe link click metric measures all clicks on links that drive users to properties on and off of Facebook. More, add columns for Group Join Requests and Cost Per Group Join Request.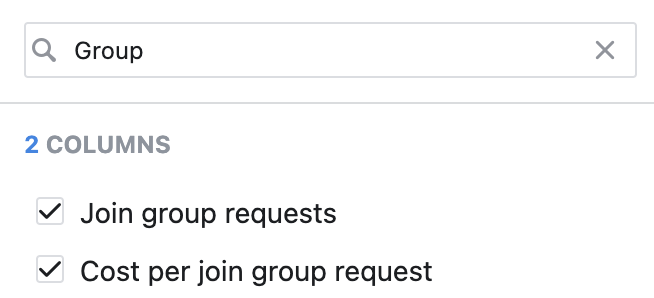 Will this be worthwhile? It depends! The Cost Per Group Join Request will be important, but so will the value of those group joins to your business.
Have you experimented with this yet?