Big lead ads updates for the holidays…
Meta announced several new tools and features for lead ads, including WhatsApp…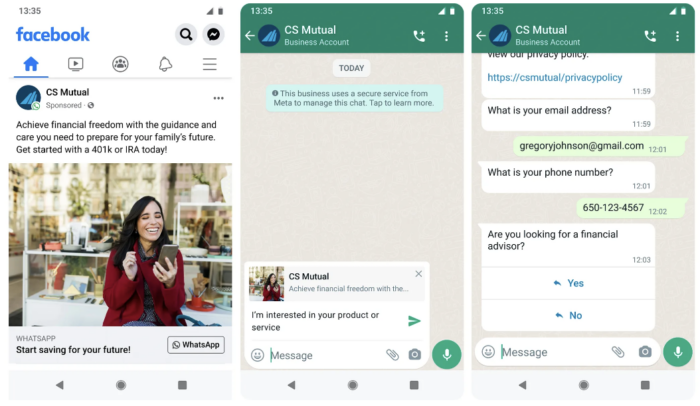 offering coupons…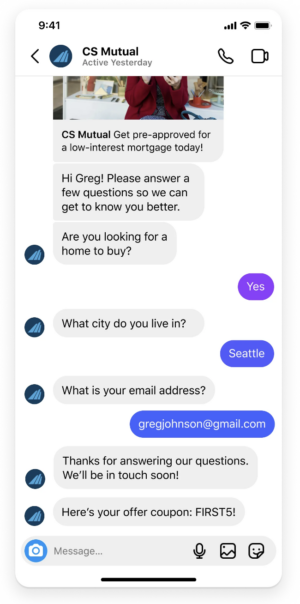 submit your info to multiple businesses at once…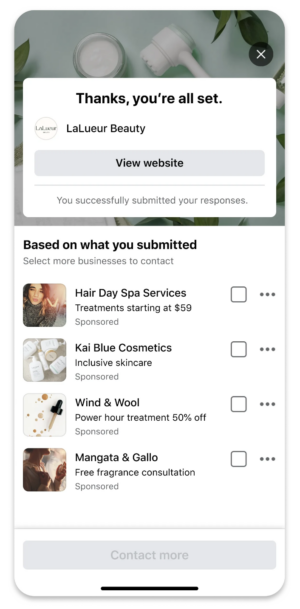 and phone calls. You can see the full announcement here.
But I was most interested in a couple of these updates at the bottom.
More AI capabilities for your lead generation campaignsThe campaign is the foundation of your Facebook ad. This is where you'll set an advertising objective, which defines what you want your ad to achieve. More. We're testing full campaign automation for lead generation campaigns, powered by Meta Advantage. Lead generation advertisers will be able to easily apply AI to multiple campaign levers at once, including targeting, creative, placements, and budgetA budget is an amount you're willing to spend on your Facebook campaigns or ad sets on a daily or lifetime basis. More.
This sounds like Advantage+ Shopping but for lead generation. That could be amazing.
One more:
We are also testing ways to reduce an advertiser's workload by generating instant forms for Facebook using existing content from their website.
That sounds pretty dang useful, too.
Keep an eye on these updates. Anything excite you most?