This interview with Facebook marketing trailblazer Mari Smith is the second in an ongoing series. I will continue to search for the Holy Grail of Facebook business success by tapping into where the industry's elite have been, what makes them tick and how they got to where they are today.
I am honored that Mari Smith took time from her busy schedule for this interview. I have great respect for her.
When I sat down a year ago to chart out my entrepreneurial future, I circled Mari Smith's smiling face. Not as a target, but as proof that what I want can be accomplished.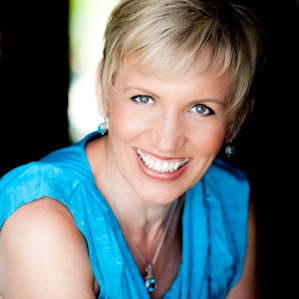 What makes her story such an amazing example is that she has found success against significant odds. Her journey should inspire all entrepreneurs climbing the ladder, no matter what the field.
Within five years of first being exposed to Facebook, Mari is building a self-branded empire. She's an author, personal marketing coach, public speaker, shrewd businesswoman and a social media celebrity. She not only tells you how to be successful, she shows you by practicing what she preaches.
In this interview, we cover the following and more:
How Mari left school and entered the work force at the age of 15;
How and when she got started on Facebook;
The personal change that was the turning point in her professional career;
Launching her own social media agency and other plans for 2013;
Her reaction to Facebook's struggles post-IPO and future expectations;
The key to Facebook marketing success;
What she doesn't like about Facebook;
Valuable advice she would give to struggling entrepreneurs;
How she envisions the future of digital marketing; and
A little about Mari personally, outside of business.
You can find Mari virtually everywhere, but make sure to Like her Facebook Page and check out MariSmith.com. She is one of the 15 people and resources that will make you smarter.
ONE MORE THING: Mari has a terrific FREE online training event coming up on October 23 called Crunch Time. It's an info-packed three-hour event. Register for Crunch Time here and be entered to win a trip to San Diego to attend with Mari in person!
---
Jon: You have a very interesting, inspiring story. Am I right that your last day of school was at the age of 16? What was your motivation behind becoming an entrepreneur?

Mari: Thank you! Actually, I was 15. I had my 16th birthday at my first job — it was in an office and I was the office junior. I'd been working there for three months and several staff members and I had lunch together to celebrate; one of my colleagues (in his 50's) had the same birthday. Everyone was stunned to learn that I was just turning sweet sixteen!

That was back in Scotland. (I was born in Canada to Scottish parents. I was 12 when my folks divorced; my dad got custody of us kids and we all emigrated back to his homeland in Edinburgh).

By the way, the earliest kids leave school in Scotland is 16; I actually couldn't wait to leave school and get out into the workforce and start earning my own money. My dad struggled to make ends meet as a single father with five kids! I had skipped a grade in elementary school and where my peers were all 16 going on 17, I was 15 going on 16!

I continued to be an employee for the next 15 years and worked in a variety of careers from admin to sales and marketing to computer training.

I've always been a huge advocate of personal and professional development; I didn't go to college but I've been immersed in the self help world for decades. I decided one day to take a course in starting your own business. That was in 1998. I spent that entire year putting together a business plan to launch my own training company specializing in presentation skills, body language reading, sales and marketing.

Just as I was finalizing on a small business loan to get started, the opportunity to come to San Diego landed in my lap out of the blue. I absolutely knew at a cellular level that I was supposed to come to California and start a new life! (I'd been reading authors like Louise Hay, Deepak Chopra, Debbie Ford, and Tony Robbins for many years… and I was thrilled at the idea these types of folks would actually be my neighbors!)

Within six weeks of arriving in San Diego — with two suitcases, flat broke and only knowing two people — I'd found an awesome immigration attorney and sponsor, got a visa, made new friends and began a new career in ecommerce. The rest is history, as they say!

Jon: You're everywhere, not just on Facebook. But Facebook is where you've made an enormous mark. Can you provide a bit of background on what it is about Facebook that appeals to you and how you got started with it in a business sense?

Mari: In May 2007, I was invited to be on the beta test team of a Facebook app called Podclass (where you can take and teach online classes). I have to admit, I was a bit of a hold out at the time! I had been on MySpace, LinkedIn, Ecademy, Ryze, Plaxo — you name it — for years and had seen very little real results, certainly in terms of business. I'd heard about Facebook a few times but hadn't gotten around to checking it out. Finally, when my friend asked me to test his app, I knew I needed to get on to Facebook.

I'll never forget the day — it was another of those defining moments in life. I pulled up facebook.com on my browser and just everything about the site looked and felt different. It was as if I could feel the vision of Mark Zuckerberg behind the user interface. I just fell in love with the platform — the design, the white space, the uniformity of the profiles (not like MySpace!), and more particularly, the ease with which I could reach out and befriend people whom I'd long admired.

Within a few very short months, I was evangelizing Facebook to everyone I knew. I then conducted a series of short interviews with people who were using Facebook effectively in business and created a whole program on Podclass. In fact, Podclass held a contest with a $10,000 cash prize to see who could enroll the most members in a course… and I won that prize!

Jon: Was there a moment, a decision or client that you feel was the turning point in your career?

Mari: Yes, the turning point was definitely in June of 2009 when, after five years of thinking about it, I finally chose to get divorced. It was a challenging time, but also extremely cathartic. (I actually blogged about it with the intent of inspiring others to live into their deepest truth, whatever that may be for them).

At the time, my social media training business was really starting to blow up, but when I finally realized divorce was the right path for me, the impact on my business and finances was incredible. Suddenly, with newfound energy, the floodgates opened. I had new opportunities, speaking engagements, clients and mentees come out of the woodwork. It was amazing.

In fact, I recall a marketing acquaintance who called me up and said she'd been watching my steady growth during the past few years but then suddenly there was this meteoric spike — she just assumed I'd started working with a PR company, marketing agency, or business coach and asked if I would mind sharing the person's name with her. She was incredulous when I simply shared with her that I'd done none of that; I'd chosen to get divorced and had begun to pursue a more spiritual path.

Jon: It's easy to think Mari Smith has always been on top of the world. It's moving to hear about your humble beginnings. Tell us a bit more about your life as an entrepreneur before you hit it big. What were you doing, what were your struggles and how did you stay motivated?

Mari: I'm fortunate to have a sunny disposition. Even when things have gotten me down, I always see the glass as half full. To stay motivated, I focus on other people — how I can help them, guide them, contribute to their success, and add value. The quickest way to cheer yourself up is to cheer someone else up!

I've also been very fortunate to have a wide and varied career. My passions are people + technology. So when social media started emerging as a powerful new way to market and do business, it was as if the industry was invented for my personality type and passions. Since the early 2000's I've been an online marketing coach, speaker and trainer.

Jon: You've done what many, many of us want to do: You've turned a passion into a profitable business and you're on top! You're doing public speaking, you are an author, you are a consultant, you sell products online… First, anything I'm missing? Second, how do you stay focused and organized?

Mari: For the past year I've stepped up my investment in myself and my business to the tune of multiple six figures working with a billionaire business coach; she's primarily helping me to launch a social media agency to service the corporate sector. This will be an entirely separate entity and brand to my Mari Smith personal brand.

I also have several other independent brands and product lines coming out in 2013. It's going to be another landmark year! How I stay focused and organized is a) having an awesome team, b) using reliable systems for everything every day, and c) having accountability in place.

Jon: How big is the Mari Smith World Domination team?

Mari: I'm blessed to have three full time local team members, two part time virtual team members (one US based, one international), and eight sub contractors in the US for project-specific work. As well as my coach, who's based in Australia.

Also, after many years of pressure from my high level contacts and consulting clients, my company just launched a done-for-you social media services department and we will be hiring extensively in the coming months as this division grows rapidly.

Jon: The spotlight is on Facebook right now, post IPO. This is the biggest challenge the dominant social network has faced since its early days. How do you see Facebook evolving, developing and potentially growing in the coming months and years? Are you concerned?

Mari: Facebook for sure has an uphill battle right now. The company has always had many parties to satisfy and now, with it being a public company, there are even more. First, the users — can't upset them too much! Then app developers, advertisers, stakeholders, investors and shareholders. Facebook has a fiduciary duty to make money for its shareholders so, of course, we're going to continue to see more and more monetization efforts.

I'm not too concerned right now. But I do think that Facebook is perhaps not as strong and resilient as it really needs to be. It's been a rough year, and morale inside and outside the company has been affected.

Yes, Facebook needs to continue innovating with mobile; there's no question that's the growing trend. I also look forward to seeing more interesting products for business users; the sky is the limit with what Facebook can do now. It really is the next generation Internet. We'll see more and more creative ways to login and integrate with Facebook, and when the new and improved search functions roll out over the coming months and years, this will be another whole new goldmine for advertisers.

Jon: The single, most important key to Facebook marketing success is ______________.

Mari: Have a well thought out PLAN with strategy, tactics, resources and contingency. This plan needs to tie into other marketing efforts and into the bigger picture. It's not enough to just have a plan to get more fans, for example — for what purpose? What's the next step? What's the end result?

And, I include contingency because what happens if Facebook changes something and you can't achieve the results you want? Or, what if you have a PR disaster and your Facebook wall gets flooded with negative comments? All this has to be thoroughly planned in advance to create true success.

Jon: What don't you like about Facebook or the business of Facebook?

Mari: The #1 thing I find most frustrating is Facebook's lack of communicating any small and large changes to its business users, in particular. So many of us have to scramble to find out how new features work and coming changes, etc. It makes it challenging to stay on top of all the moving parts. Somehow we manage, but Facebook would do well to have a department dedicated to properly educating business users… that isn't just webinars to promote buying ads.

Jon: What advice would you give to an entrepreneur who is struggling to make money online?

Mari: To make money online, you need a) a great product or service that has a potential market and b) a means to reach that market. If someone is struggling to monetize their efforts, likely the product or service isn't that great and/or they're not getting the word out properly to educate their potential customers. I can't stress enough the importance of having a mentor or even peer support. Nobody can build a successful business alone.

Jon: Are there any major changes that you foresee coming in digital marketing?

Mari: Disruption of television, social TV, mobile innovations. Content marketing will be king for a long time to come. No matter how we deliver our content — via social networks, blogs, mobile, TV, radio — it's all content.

What we need to do as marketers is innovate and get even more creative about helping our customers actually consume the content and apply our teachings. Bite size chunks, modular; written, audio and video; online, on-demand and on mobile.

Jon: Business aside… What do you like to do? Read? Watch?


Mari: I love to travel, though I intentionally limited my trips in 2012 in favor of focusing on building my online empire further. I'm excited for some upcoming trips in November — to Bulgaria and then another to London and Scotland!

When I'm at home, I love the outdoors, my garden, amateur photography, going to the spa, movies, and time with girlfriends and my spiritual community.

I do love to read and have an extensive library at home with probably over 1,000 books. I never read fiction; all my books are self-help and business-oriented.

I watch a little TV — my favorite shows are So You Think You Can Dance and The Voice. Actually, speaking of The Voice, whilst out with a friend a few weeks ago, I had the great pleasure of meeting Aquile who is a contestant on The Voice. He has amazing talent!
---
Whew! That was fun. Thanks again to Mari for taking time out of her busy schedule!
And don't forget to register for Mari's FREE three-hour training event, Crunch Time!