If you go to my Facebook page from your mobile device, you can listen to and subscribe to my podcast. In this post, I am going to explain how I did it and how you can connect your podcast to your Facebook page.
You can watch the video tutorial below…
NOTE: Facebook podcasts are currently only available to pages and users in the US.
Connect from Desktop
How you access the Podcasts section of your Facebook page will depend upon whether you have the new Pages experience. It's possible that there's a persistent menu on the left side of your page that includes Podcasts.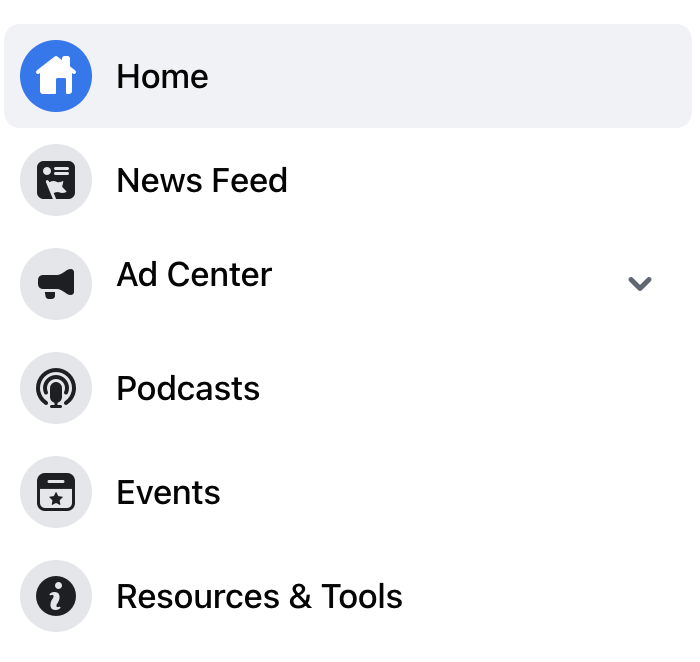 If not, click "Manage" above your page publisher box.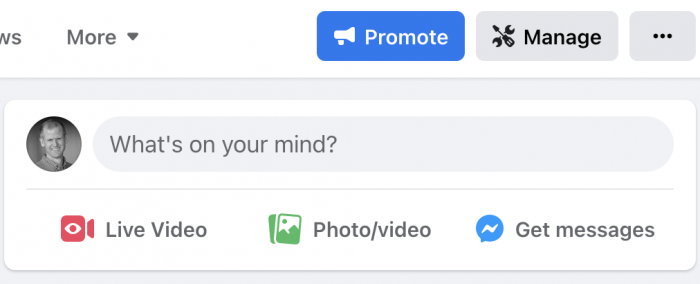 And then click "Podcasts" under your tools…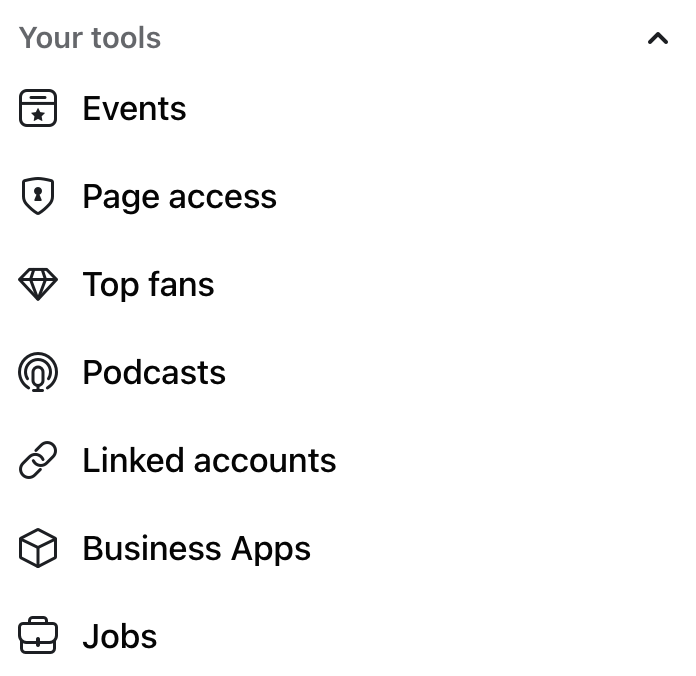 Now click "Add Podcast."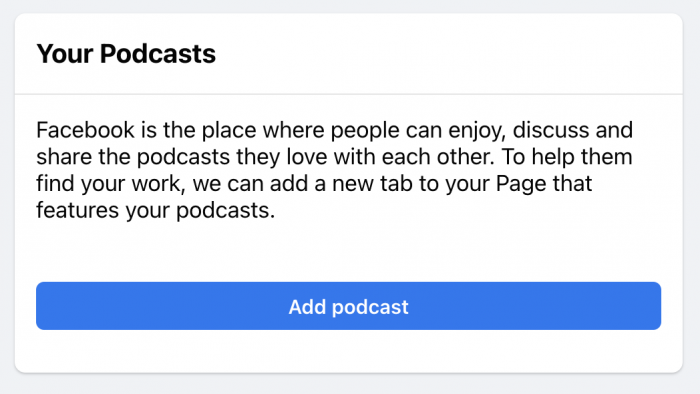 Enter your podcast's private RSS feed.
Hopefully you know where to find that. If you use Libsyn to publish your podcast like I do, I find my RSS feed under the Quick Links after clicking "Destinations" at the top (the video tutorial walks through that).
Back at your Facebook page, paste in your podcast's RSS feed and click the "Add" button.
You will then need to confirm ownership of your podcast.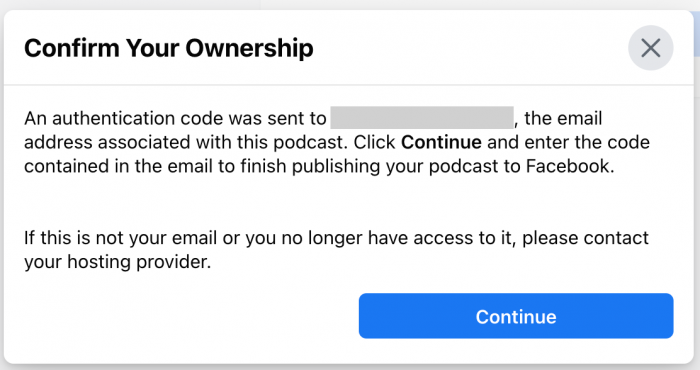 An authentication code is sent to your email. You should get that immediately. Once you authenticate, you can move to the next step.
Once autheticated, you'll see a green checkmark.
By default, Facebook will enable Clips. This will allow people to share clips that are less than 30 seconds long. You can turn this off if you want.

Make some basic acknowledgments, and click to publish your podcast to your page.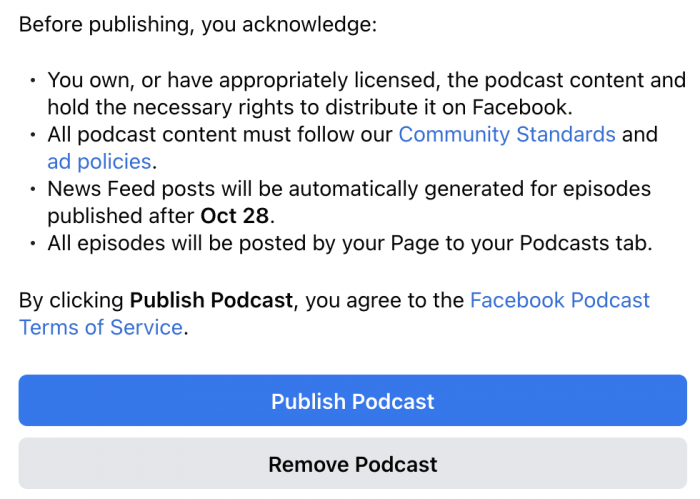 Once successful, it will look like this…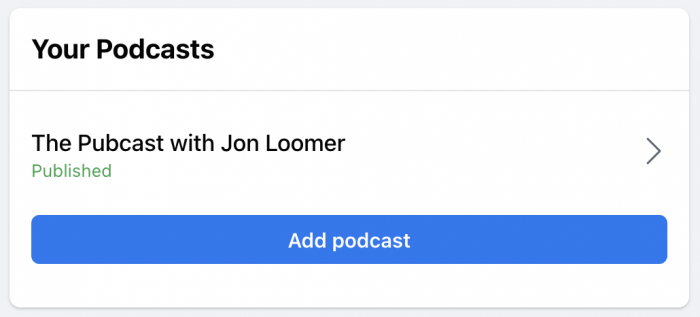 Connect from Mobile
You can also connect your podcast to your Facebook page from the main Facebook mobile app. Click the "View Tools" button near the top.

Click on "Podcasts" below "Your Tools."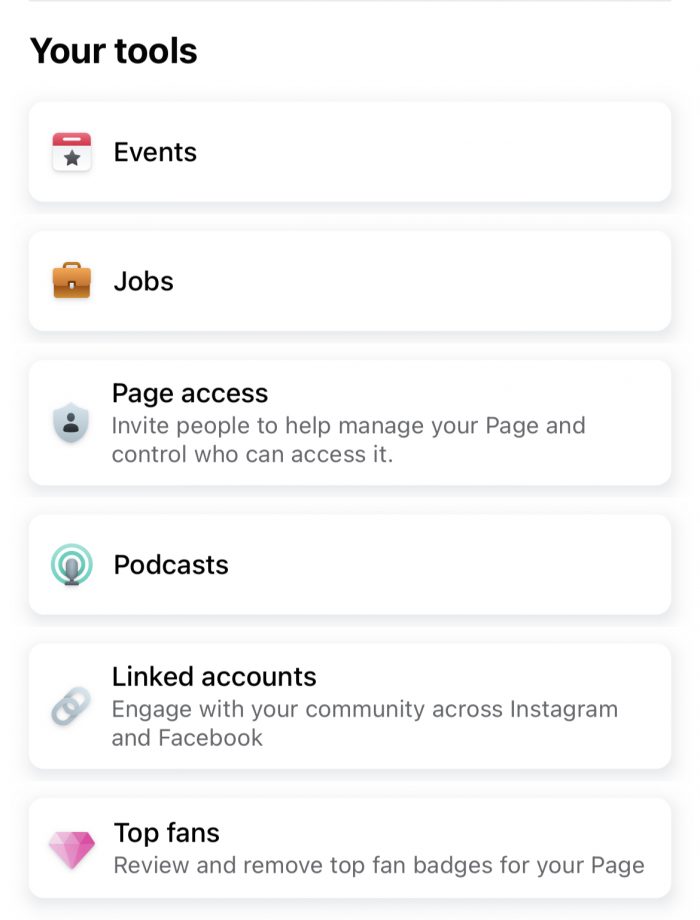 Everything should be the same as adding from desktop from this point forward.
Publication of Episodes
First, Facebook will pull in all of your recent episodes and may even publish the most recent one to your page after setting this up so that your followers see it. Going forward, whenever you publish a new podcast episode, it will also be published to your page.
Your followers will then see it like this…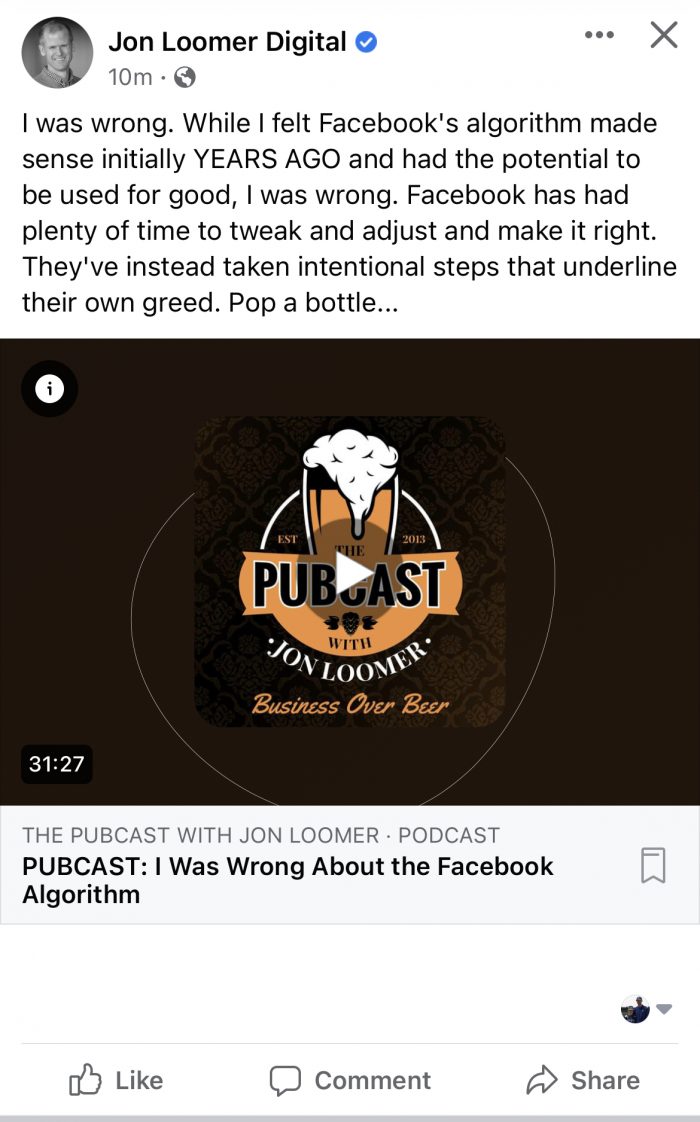 Note that they will ONLY see these episodes published when on their mobile device. I'm not sure how common it is, but I get notifications whenever pages I follow (not sure if it's all of them) publish a new episode of their podcast.

Access Your Podcast
There will also be a new Podcast section on your Facebook page — but again, only from the mobile app. I don't know if this will be the case for all pages, but on mine it's buried under "Photos." Click that first.

Click Photos again and select "Podcasts."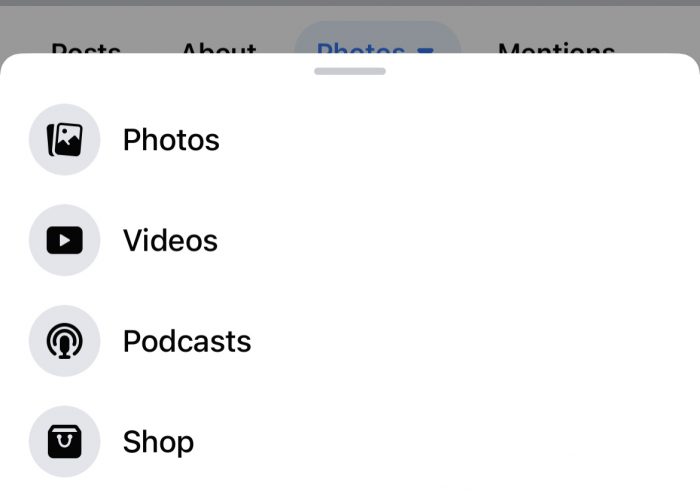 You will now see an entire section dedicated to your podcast. Visitors can subscribe to your show or listen to any individual episode.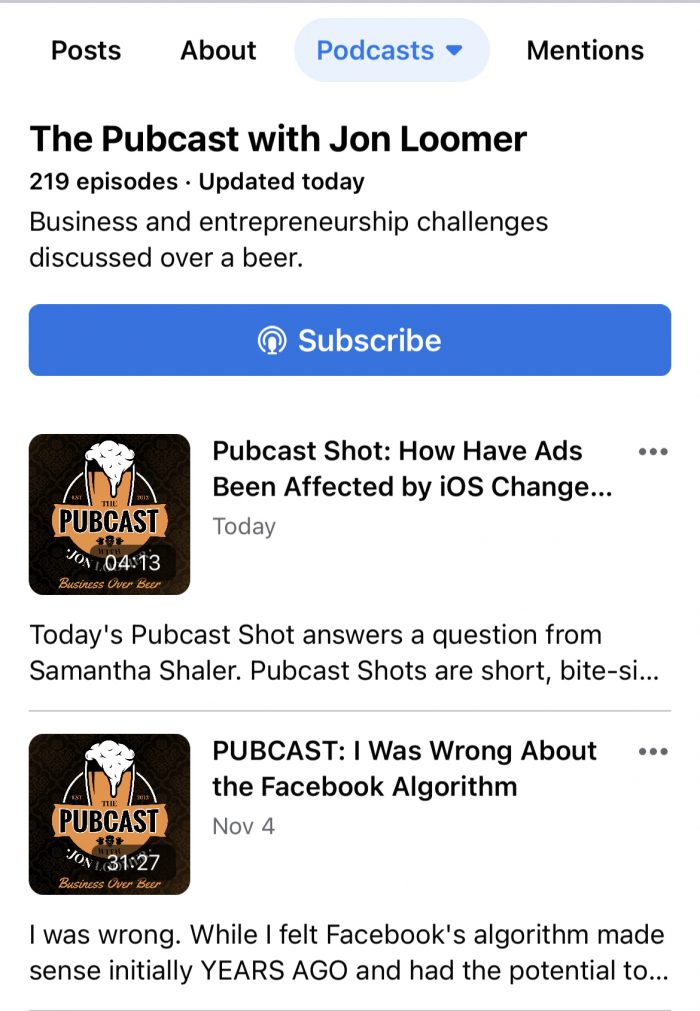 What's the Verdict?
This has the potential to be great. At the moment, though, it seems like I get very little distribution and engagement on my podcast episodes. This could be because my followers are often on desktop, and you need to be on mobile to see the eipsodes.
Regardless, it's completely painless to set up. And once it's set up, there is nothing you need to do going forward. So, it's a very easy step you can take to get more distribution of your podcast.
Your Turn
Have you added your podcast to your page? Have you listened to podcasts on Facebook? What do you think?
Let me know in the comments below!