The big news is that Meta and Amazon partnered to bring Meta ads that allow users to purchase through Amazon without leaving Facebook or Instagram.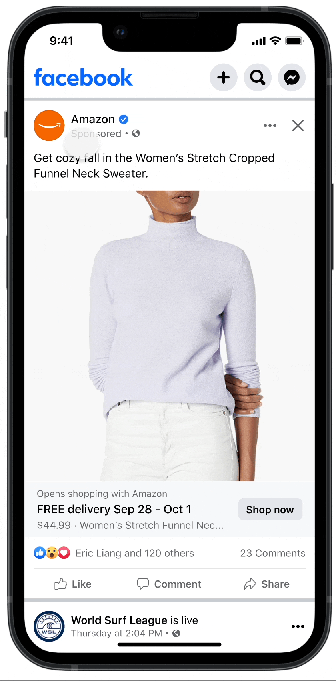 Speculation spread quickly about what this would mean for advertisers. Some suggested that it would solve the tracking issue when selling products on Amazon.
A huge challenge for Meta advertisers selling on Amazon is that they don't know what happens when someone clicks their ad. We also have to optimize for link clicksThe link click metric measures all clicks on links that drive users to properties on and off of Facebook. More and we don't get Purchase data for these ads in Ads Manager.
Was that solved with this partnership? Will Amazon send Purchase data to Meta?
Apparently not.
If you freeze the final frame of a video going around that showcases this new purchase flow, you'll see how Amazon will use your data.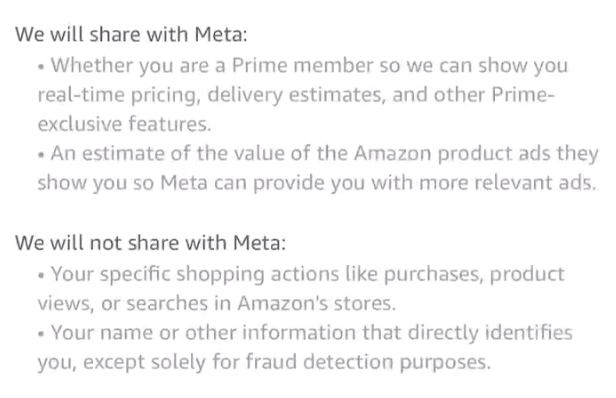 We will not share with Meta: Your specific shopping actions like purchases and product views.
Unfortunately, that means we're still stuck with those same issues. I have a video coming on what this partnership could mean — there are some benefits to advertisers.