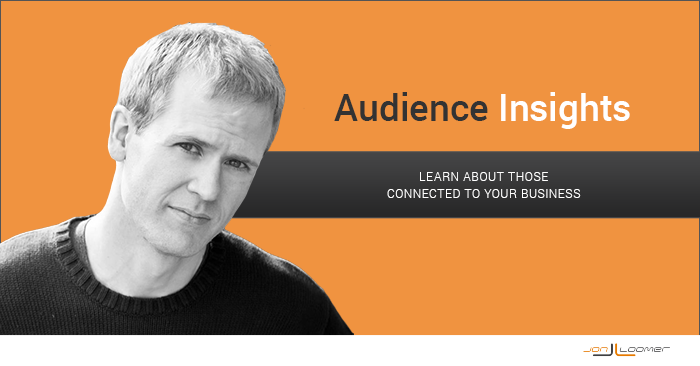 Facebook's ad targeting is incredible. You can target those who have provided an email address or visited your website. You can also target people based on lifestyle and buying histories.
But what if you want to learn more about your current customers or fans? Or what if you want to learn more about certain groups of people on Facebook?
These are the powerful things that you can do with Audience Insights. When you learn more about these groups, you can apply this information to further refine your messaging and ad targeting.
Facebook breaks Audience Insights down into four steps, and we'll use that same structure for this blog post:
Build: Create Audience Insights based on Facebook users, your fans or Custom Audiences
Find: Narrow your audience based on demographics and behaviors
Compare: Learn about things like the lifestyle, education level and job title of your audience
Target: Save your audience to use it for later for ad targeting
Access Audience Insights
Facebook is rolling out Audience Insights to all admins. It can be found as a menu item on the left side of your Ads Manager.
Click it!
1. Build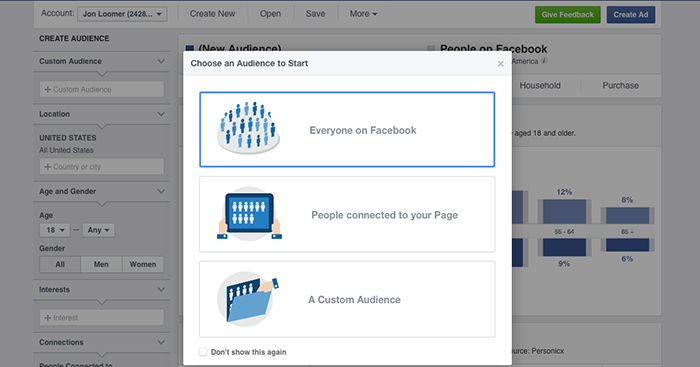 Upon clicking the Audience Insights menu item or clicking on "Create New" at the top of Audience Insights, you'll get a dialog that looks like the screen capture above.
Tell Facebook where you want to start:
Everyone on Facebook
People Connected to Your Page
A Custom Audience
This is essentially just a shortcut to guide you through the process. Truth is that you could narrow your audience in this manner by starting from scratch and using the filters on the left side.
Still, this is good for new users. Choose "Everyone on Facebook" to learn more about the typical Facebook user. Then view your fans before experimenting with individual Custom Audiences.
You can do a ton of filtering to learn more about groups on Facebook, including those connected to you (but not required). Those filters are found in step 2…
2. Find
You can filter your audience on the left hand side based on the following:
Custom Audience
Location
Age and Gender
Interests
Connections
Advanced (Demographics and Behaviors)
Here's an overview of each…
Custom Audiences: View Insights on any of your current Custom Audiences. This, of course, includes email lists, phone number lists, UID lists and Website Custom Audiences you've previously created.
Location: Add countries or cities to further refine your results.
Age and Gender: You guessed it. You can narrow down your results by age and gender.
Interests: Focus only on people who have particular interests. What is available here is the same as what's available within Interests targeting when creating an ad.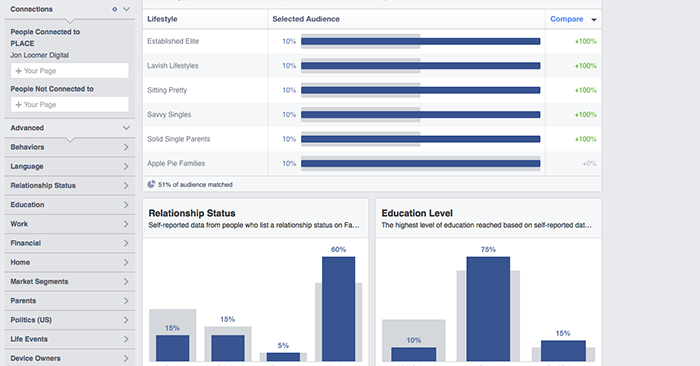 Connections: Break down the people connected (or not connected) to your page, app or event.
Advanced: This is the good stuff! Start filtering by the following information:
Behaviors: Same found in advanced ad targeting
Language
Relationship Status: Single, In a Relationship, Engaged, Married
Education: High School, College, Grad School
Work: Job Titles and Office Types
Financial: Income and Net Worth
Home: Home Type, Home Ownership and Home Value
Market Segments: Ethnic Affinity, Generation and Household Composition
Parents: Age of Child
Politics (US): Conservative, Liberal, Non-Partisan
Life Events: Away From Family, New Job, etc.
Device Owners
3. Compare
Within the main body of Audience Insights, you can view your results in six main categories:
Demographics
Page Likes
Location
Activity
Household
Purchase
Compare your audience to the typical Facebook user. I've run Audience Insights for anyone with interests in Jon Loomer Digital, Social Media Examiner, Mari Smith and Amy Porterfield (all within the US).
Demographics:
View the composition of your audience based on Age and Gender…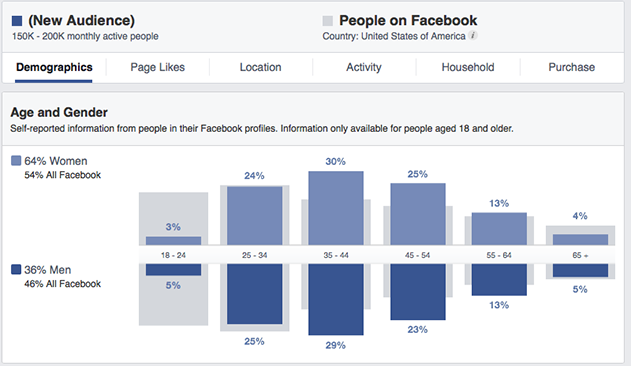 Lifestyle…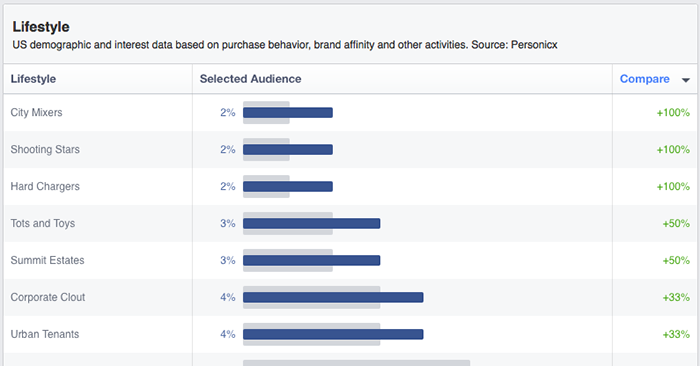 Relationship Status and Education Level…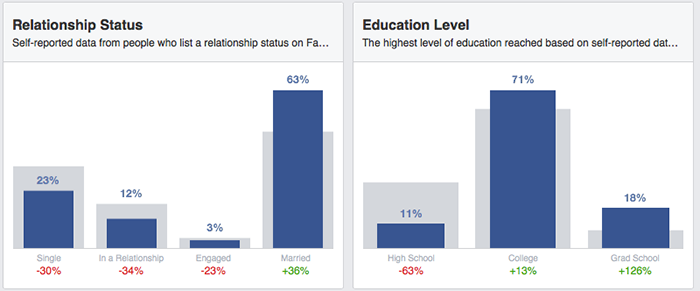 and Job Title…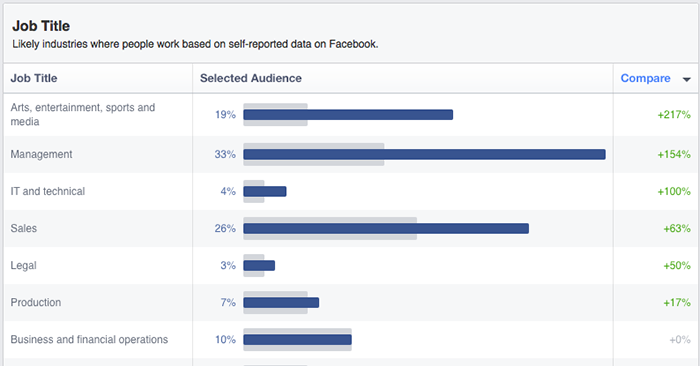 Page Likes:
View the composition of your audience based on the Top Categories of pages liked…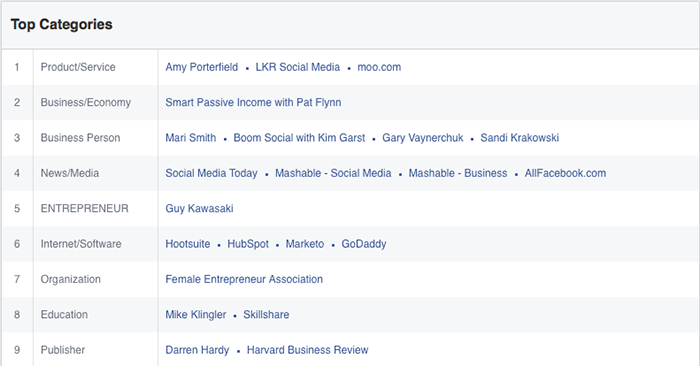 And actual pages liked…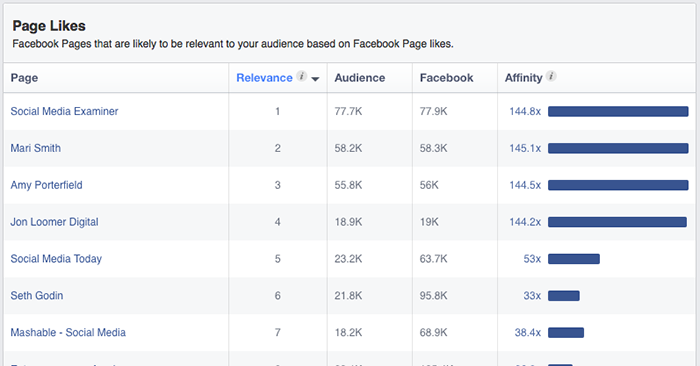 Location:
View the top Cities, Countries and Languages of your audience…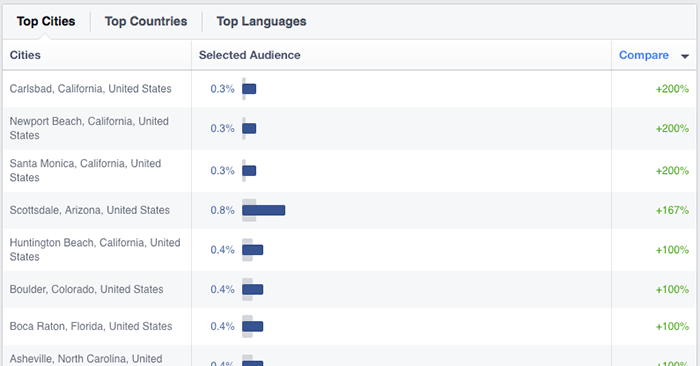 Activity:
See how your audience compares to the typical Facebook user in terms of activities on Facebook…
Including the devices they use…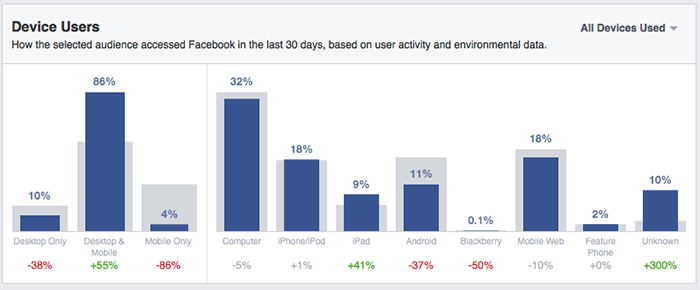 Household:
How much income does your audience bring in? Do they rent or own their home?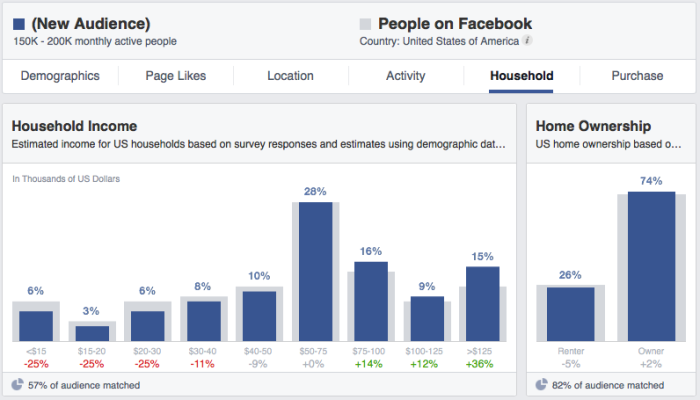 How many people live in the household, and what is the value of their home?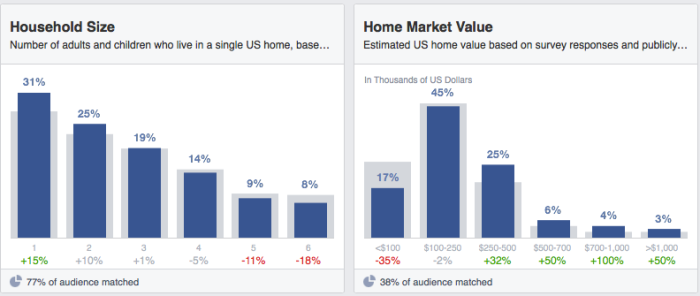 How do they tend to spend money? With cash or credit cards?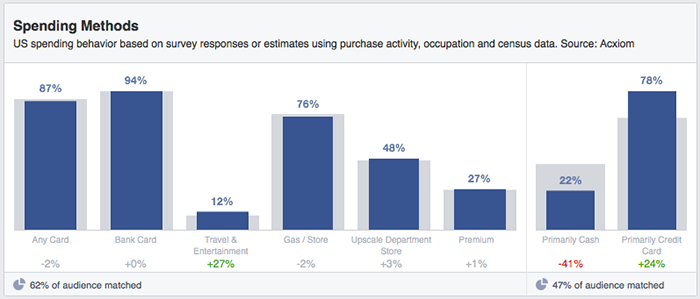 Purchase:
You can view how your audience's purchase behaviors compare to the typical Facebook user regarding retail and online…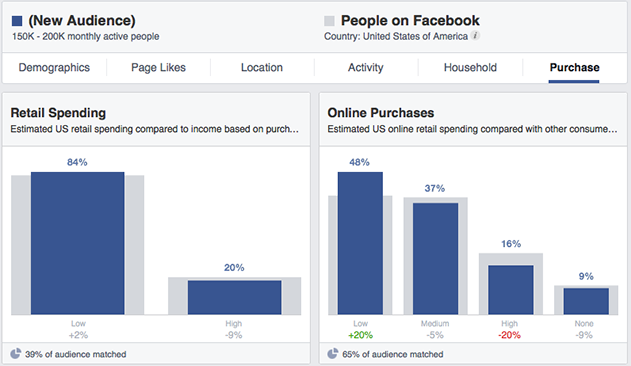 View what they purchase at a high rate…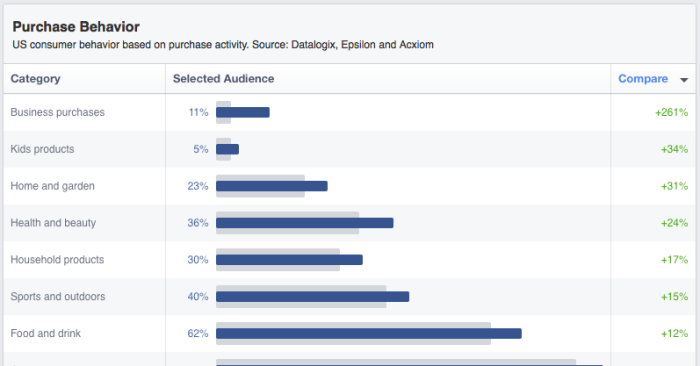 And what type of vehicle they may be in the market for…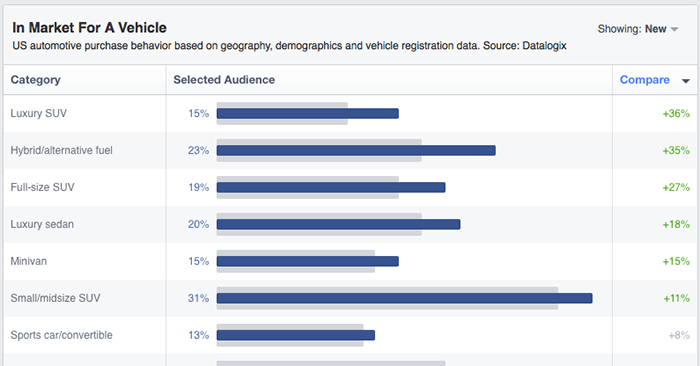 4. Target
Great, you have all of this info… But now what??
First, you can save an audience for later use by clicking the Save link at the top…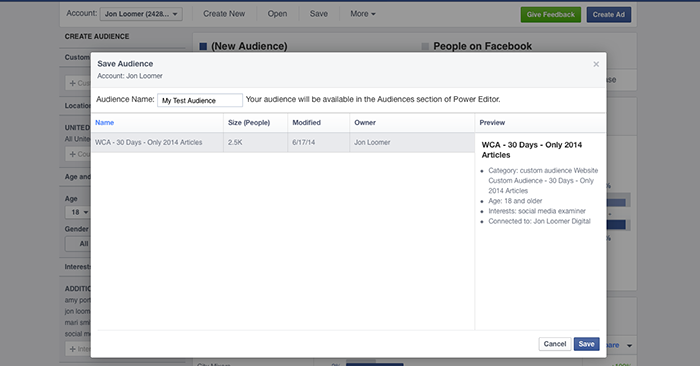 Later, you can access that saved audience by clicking the Open link at the top.
More importantly, though, you can use it in ad targeting! Within Power Editor, any audience you save here will then appear within Power Editor under Saved Target Groups.
If you've ever used this feature before, you know how useful it is! When creating an ad, simply click the Use Existing Targeting Group button during the Audience step…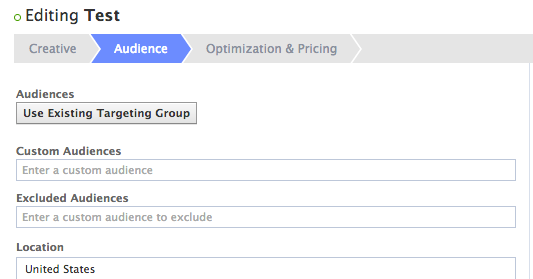 Facebook will then pre-fill targeting based on your Audience settings. Simple!
How to Use Audience Insights
We'll get into these details more on a later date. But know the possibilities here are endless. Break down audiences who are your current fans, buying customers or fans of your competitors. What do you learn from these audiences?
Take this information to target in new and unique ways. Experiment!
Your Turn
Have you experimented with Audience Insights? What results are you seeing?
Let me know in the comments below!