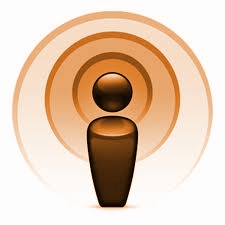 I love having this podcast to provide a different way to express the latest news and tips around Facebook marketing. I've found that I often say things that I don't within my blog posts or on my Facebook Page since the show is more or less stream of consciousness (minus some initial structure).
Check out what we're talking about this week…
What I've learned on Facebook during the past year
Exploring the impact of third party apps on EdgeRank
Proven ways to annoy your Facebook Fans (and me!)
Testing the value of Facebook Promoted Posts
An inside look at an awesome new Facebook management tool for WordPress users
Listen to this week's episode below!
[audio:http://jonloomer.com/podcast/podcastgen/media/2012-08-22_jonloomerpodcast_13.mp3|titles=JonLoomer.com Podcast – Episode #13]
Here's an overview of what I talked about:
What I've Learned About Facebook Marketing
It's now been over a year since this journey began, which is making me introspective. I took a look back at the first month of my Facebook Page, and it's amazing how far this thing has come.
I had some significant struggles in the early going, and this is coming from a Facebook veteran of five years. So I talk through some of the lessons learned during this year that can hopefully help you get over the hump!
Also Read: A Personal Look Back: 7 Lessons Learned on Facebook [Part 2]
Does Publishing with 3rd Party Apps Hurt Reach?
I'm starting to completely question my original stance on this. I was previously anti-third party application to publish to Facebook based on the conventional wisdom that says doing so will hurt EdgeRank.
But then I read an enlightening blog post and started using AgoraPulse, an incredibly useful third party application. Now I'm testing my own results, and so far I'm seeing no difference. I discuss this test as well as my theory for the source of why third party apps get such a bad wrap.
Also Read: Does Publishing with Third Party Apps Hurt Facebook Reach?
Proven Ways to Annoy Your Facebook Fans (and Me!)
It's bothered me for far too long, and I just couldn't take it anymore! I'm tired of seeing some of these tired Facebook marketing tactics.
Also Read: 5 Ways to Annoy Your Facebook Fans [Infographic]
Testing the Value of Facebook Posts
Not enough people are using Facebook Promoted Posts, and I decided it was time to provide you with some data that will hopefully finally convince you of their value. Along the way, I found some surprising information that I did not expect!
Also Read: The Value of Facebook Promoted Posts [Infographic]
WP4FB 2.0 Released
It seems as though we are in a Golden Era (or month) of Facebook marketing tools. Enter
WP4FB 2.0
, the update to an already useful and successful WordPress plugin.
I'm still trying it out — and a review is coming — but I discuss my initial impressions.
Also Read: WP4FB 2.0: Powerful Facebook Page Tool Launched [Interview]
That's it! Listen to the entire episode below!
[audio:http://jonloomer.com/podcast/podcastgen/media/2012-08-22_jonloomerpodcast_13.mp3|titles=JonLoomer.com Podcast – Episode #13]